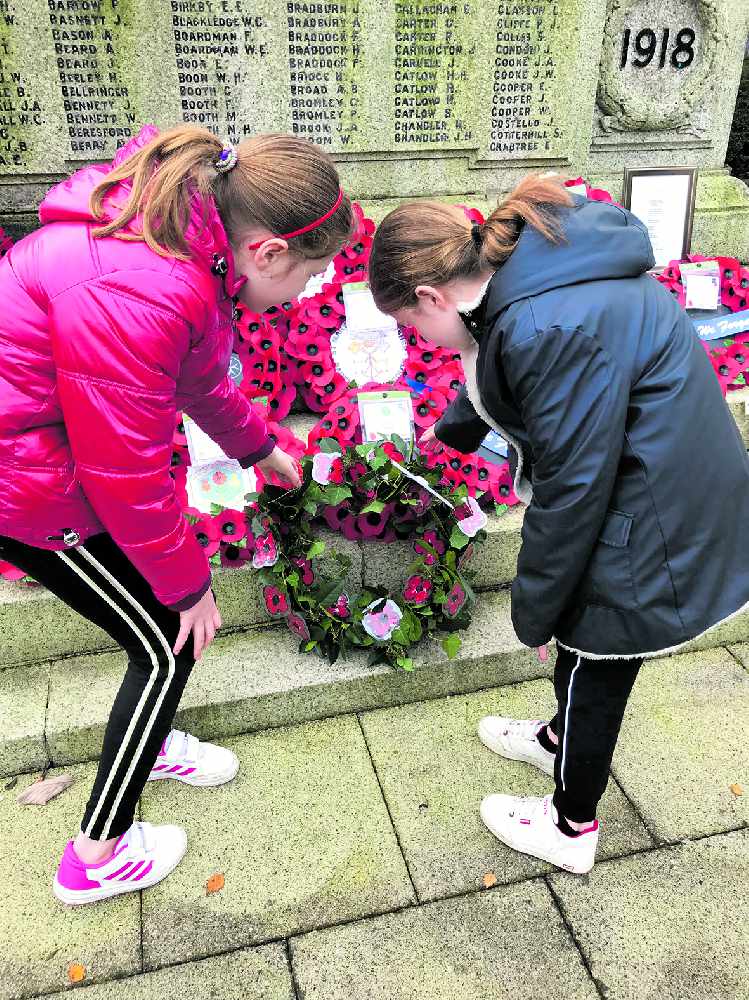 Pupils from St John Fisher RC Primary School have been remembering those who made the ultimate sacrifice in conflicts around the world despite lockdown measures.
In lieu of the traditional remembrance ceremony, pupils at the Haughton Green school had been hard at work learning about the significance of the poppy.
Younger children created beautiful interpretations of the poppy in their art class while older pupils discussed the religious connotations around death.
Headteacher Mandy Harris explained: "What we tried to do was incorporate it into the work we do across the month of November where we remember members of families who have passed. On Monday we had a day set aside across the whole school where the children looked at remembrance.
"Some of the children in reception and nursery made a wreath from our forest school that was taken to our war memorial in Denton by our Year Five children earlier in the morning. It was a lovely day."
Deputy Headteacher Robert Tanti says that the theme is a way to introduce children to difficult topics.
He said: "This time of year can have mixed emotions for families and many of the children know about death in the family either through grandparents, great grandparents or recently through the coronavirus.
"It was a subject that we try to speak to the children about and discuss sensitively through stories about water bugs and dragonflies. Then through our faith we discuss what we think happens when we die. It is a subject we tackle sensitively and the children respond really well. They're very mature and they express their ideas and opinion."