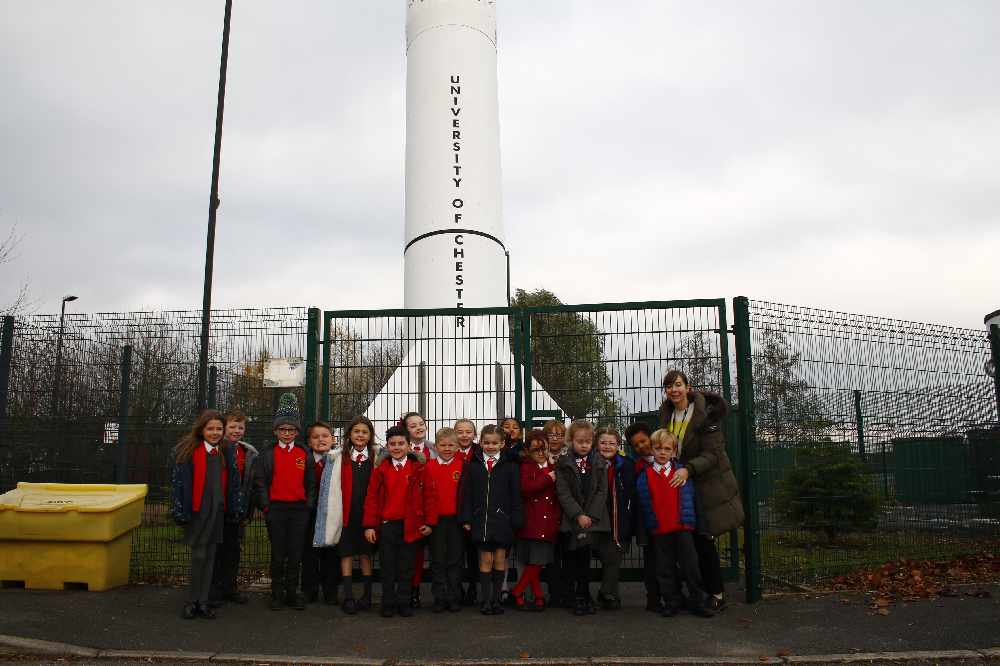 Pupils at St John Fisher RC Primary School had their imaginations sent into space recently as they were visited by a real life rocket.
The team from Starchaser Industries brought their Nova 2 rocket into the school to show the students the rocket which they hope will take people into space in the near future.
Starchaser Industries, based in Hyde, was founded in 1992 by Steve Bennet, who was inspired by the moon landings as a five-year-old. It's that inspiration he was hoping to pass onto the next generation as he told the gathered pupils about his journey to building his own space craft. He also told the children the importance of perseverance, failing with his rockets over and over again before finally perfecting the design.
Claire Sumner, Science lead at St John Fisher said: "The children thoroughly enjoyed the day and each class in Key stage 2 each class in key stage 2 did a workshop with Steve creating their own rockets which they then set off at the end of the session.
"In Key stage 1 the theme was It Came from Outer Space which was an exciting show and tell activity with a number of space related artefacts such as meteorites, tektites, astronaut food, Space Shuttle heat proof tile, rocket fuel and rocket construction materials."
At the end of the day, the students rockets were launched in front of the whole school and their parents and the children counted down as the rockets launched hundreds of feet into the air.