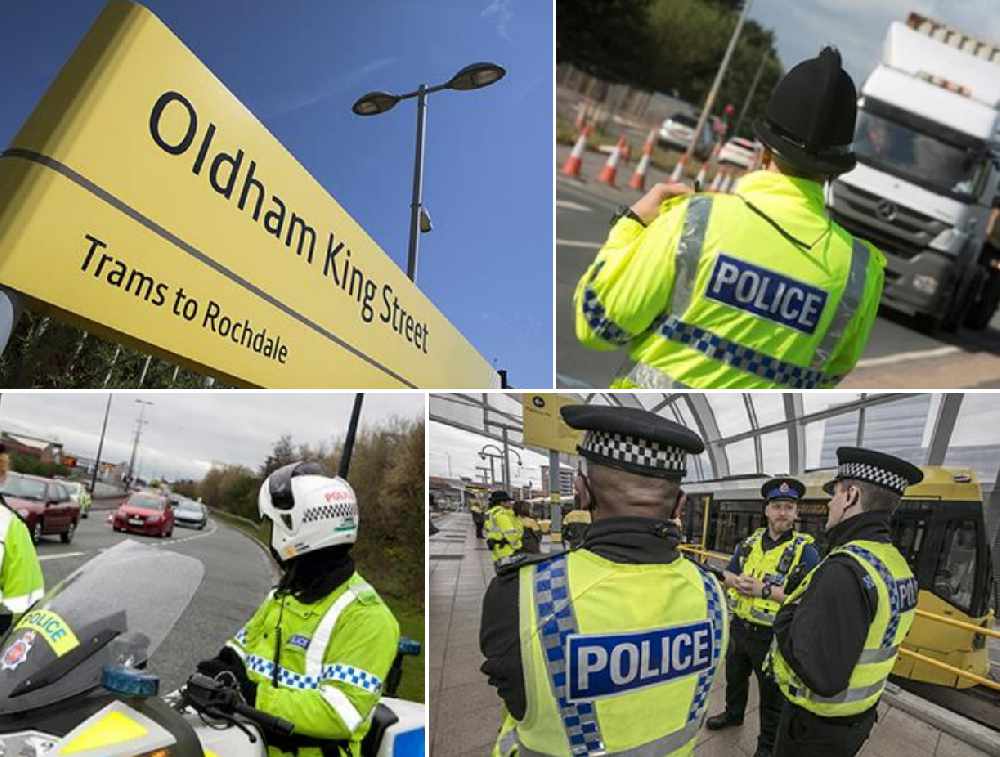 A 63-strong team of police officers will form a specialist branch dedicated to cracking down on crime on Greater Manchester's transport systems and 'stopping offenders in their tracks'.
A 63-strong team of police officers will form a specialist branch dedicated to cracking down on crime on Greater Manchester's transport systems and 'stopping offenders in their tracks'.
The new transport unit will cover public transport and roads across the region, providing a 'pro-active policing presence' – with the power to arrest people.
The team will be led by an inspector, with five sergeants and 57 police constables under their command.
They will replace the 50 police community support officers (PCSOs) currently deployed on the Metrolink as part of the Travel Safe Unit.
Following a spate of crimes on the network which prompted safety concerns for passengers, Detective Chief Constable Ian Pilling said they needed 'harder enforcement'.
For the first time the unit will provide a response function to deal with ongoing crimes and incidents affecting public transport.
It is being funded by a hike in the police precept in April which meant 'average' Band D households pay £24 more this year to generate £18 million for the force.
Deputy Mayor of Greater Manchester, Bev Hughes said that the investment in the unit will enable 'tougher enforcement', and keep the public safe.
Technology will be a key part of the new unit, with special data analysts on hand to look at where incidents are happening most often and identify trends.
This means that officers can be deployed on foot or on bikes across the Greater Manchester transport system or hubs on 'intelligence-led patrol'.
Their other proposed duties will also include a mobile response to 'crime-in-action' around the transport system.
And they will support the 'restoration of the Metrolink system' following a collision or significant disruption, such as a vehicle on the tracks.
Officers will also support the city centre night-time police operation to reduce crime and anti-social behaviour at transport hubs and improving public safety.
They will provide a 'visible presence' at sites like Victoria train station, the Metrolink stop at Deansgate Castlefield and Shudehill bus interchange, as well as mobile patrols across the system to tackle antisocial behaviour.
Road safety operations, and supporting safer roads and cycling and walking routes will also be part of the team's remit.
Ms Hughes said that people using public transport have an 'absolute right to expect that they will be safe'.
"And people will not use public transport unless they feel safe and know they'll be safe," she added.
"That's why we have taken action to strengthen even further the security of the system.
"This investment in the TravelSafe Unit will enable tougher enforcement across the transport network, stopping offenders in their tracks and keeping the public safe.
"Significantly, for the first-time the unit will have the capability to respond to crimes in action and help restore the transport network following disruption.
"I hope this new unit will reassure all those who use our roads and public transport systems that their safety and wellbeing is my absolute priority."
She also thanked the 'great work' of PCSOs across the last two years, and said their skills and experience would be used to bolster neighbourhood policing across Greater Manchester.
A briefing presented to the combined authority's transport committee states that the specialist branch is proposed to be launched from October as part of the 'safer transport team' within GMP.
It sits within the broader TravelSafe Partnership, which includes Transport for Greater Manchester and operators.
According to the report, the vision for the unit is to "provide a pro-active policing presence across the Greater Manchester transport systems to reduce criminality and anti-social behaviour, improve public confidence and deliver on road safety across the entire Greater Manchester area".
They will be deployed Monday to Sunday, with core hours covering 7am to 2am and additional coverage on Friday and Saturday until 5am.
It is proposed that the headquarters will be based at Eccles police station.