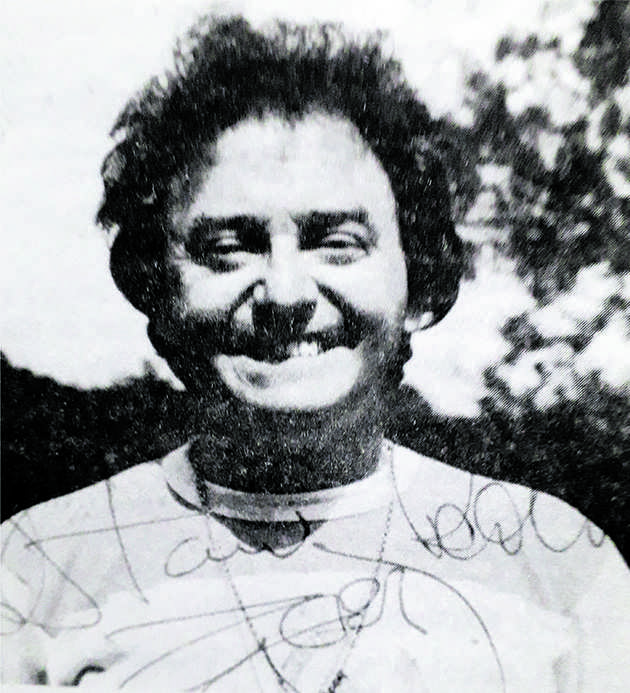 Gerry Marsden, one the biggest names of '60s pop who sadly died last weekend aged 78, received an especially warm welcome when he played Carriages nightclub in Droylsden in June 1985.
The chirpy lead singer with Gerry and The Pacemakers who rivalled The Beatles in the early days of the Mersey Beat boom was the star attraction for a midsummer night of nostalgia.
Recent events had unexpectedly seen Gerry return to the top of the charts with a re-recordiung of his biggest hit 'You'll Never Walk Alone' for the Bradford City disaster appeal.
The previous year fellow Liverpudlians Frankie Goes To Hollywood had become the first band to equal the Pacemakers' record of scoring three No.1 hits with their first three releases.
Led by the charismatic Holly Johnson, Frankie had sparked outrage with their suggestive performances and sexual innuendo of their smash hit debut single Relax, but showed their mellower side by covering Gerry's self-penned 1964 film song 'Ferry 'Cross The Mersey'.
I was lucky enough to meet Gerry after the Carriages gig and asked him what he thought of Frankie's version.
"Good old Holly, God bless him!" he replied with typical Scouse bounce and good humour. "I couldn't have cared less if he'd sung it in Japanese -it made me a few quid! No, truthfully, I did like their version. It's always a compliment when people cover songs you've written. Trevor Horn who produced it told me he had always liked the song. I was very, very pleased..."
The 1985 revival of 'You'll Never Walk Alone' by Gerry and a host of singers, musicians and celebrities calling themselves The Crowd was a spontaneous reaction to the tragic fire at Bradford City football stadium. Recorded and rush-released within days it had already raised £500,000 for victims' families by the time Gerry and his latest line-up of Pacemakers pitched up in Droylsden for their scheduled gig.
For a few precious moments, together with my 8 Towns hospital radio colleague Allan Garner, I felt privileged to be in the company of a pop legend who was exactly as you would have expected, a thoroughly nice guy.
Rest in peace Gerry.
report by
Mike Wallbank