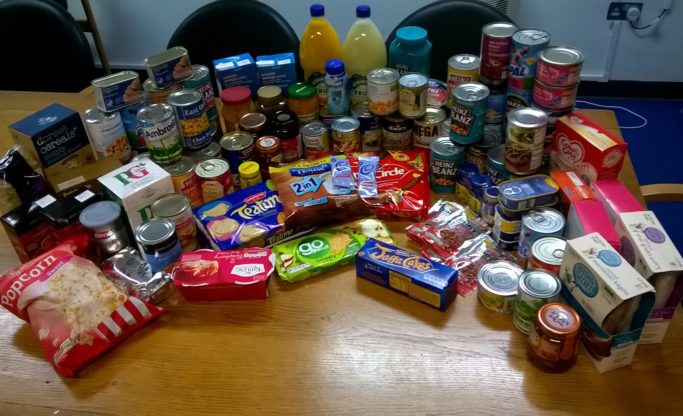 At this time of the year when the nights are drawing in and the temperatures are dropping, our thoughts always turn to the unfortunate people who sleep on our streets, and families in need. 
Hyde Rotary, with the support from schools and churches in Hyde, collect and collate harvest festival goods every year.
This year, the club has collected a substantial amount of non-perishable items ranging from soups, beans, spaghetti, tinned tomatoes, tuna and toothpaste.
Last week, club members Barry Carey and Alan Oldham delivered the items to Life-share Manchester, The Wellspring in Stockport, Greystones in Ashton, Sandwich Angels in Hyde and the Hattersley Food Bank.
Barry Carey, the President of Hyde Rotary, said homelessness is still a big problem in Manchester and Tameside.
"One of our guiding principles in Rotary is to 'find ways to improve the quality of life for people within our community' and I would like to think that my club, with the help from the local churches and schools, has gone some way to help improve the lives of our homeless community and families in need," said Barry.
For more information about Hyde Rotary, you can visit their Facebook page or go to http://www.hyderotaryclub.org/