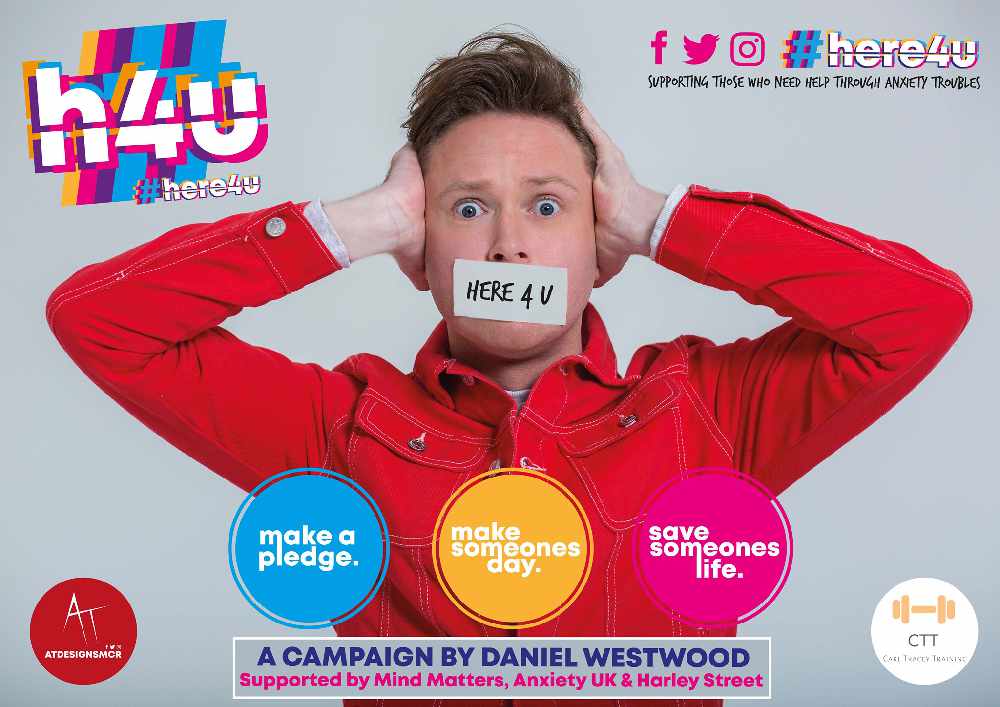 Coronation Street and BBC Doctors actor and presenter Daniel Westwood has set up a nationwide Mental Health Awareness campaign called #Here4u – in the hopes of putting some "good back online." 
Daniel has previously appeared on Tameside Radio to launch and discuss the online and video-based movement, which encourages people to share their experiences through social media and reassures them they aren't alone.
After sadly losing a close friend, Love Island star Sophie Gradon to suicide, Dan decided it was time to put something "happy back into the very dark – and sometimes dangerous – place that is the Internet" following the trolling and pressures on social media.
He has also suffered with anxiety problems and experienced panic attacks in TV Studios and whilst onstage.
"Working as an actor in theatre and presenting... it's all very high-energy all the time and I remember feeling incredibly down and sad all the time while I was on tour with Cebeebies.
"I now know why, and it's very common within the industry, but then I just thought it was a bad mood building until I had a panic-attack onstage.
"Once I spoke out, the support I had from producers and other cast members was great. One thing I've realised is that discussions are now getting pushed more and more and it's about that message getting louder."
After starting the movement, it reached over 25,000 retweets on Twitter alone in its first day of launching with a message from Coronation Street actress Georgia Taylor - prompting video pledges from members of the public from all over the world and even celebrities, from The Hairy Bikers to Claire Sweeney and local Councillors lending support.
Dan is now a very proud Ambassador for mental health charity MIND, based in Ashton, and will start a schools Tour with them once social distancing restrictions are eased - all to continue spreading the message "It's OK not to be OK, speak out and you're never alone in this struggle."
"Awareness needs to be everyday, and spreading that kindness and understanding that I have been shown."
You can find Here4U on Facebook and on Instagram at @westwooddan