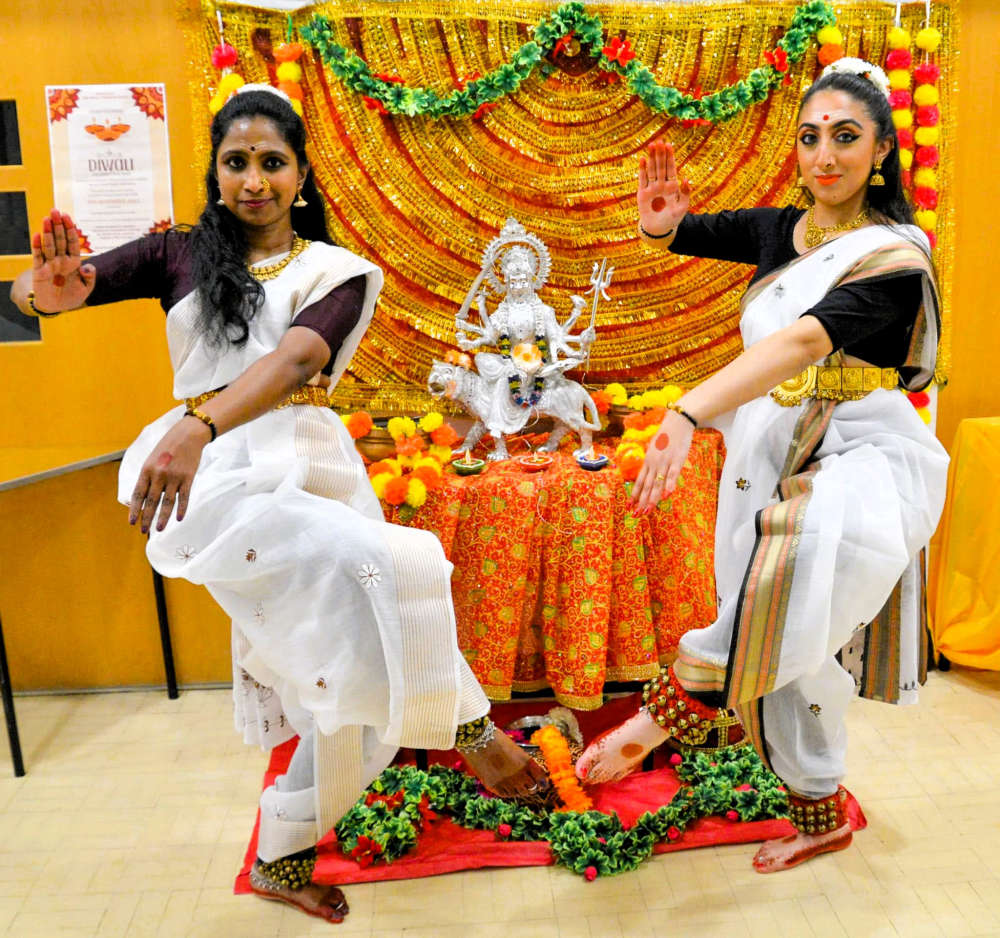 The Diwali Steering Group, Tameside, hosted a spectacular Diwali Culture Show on Saturday, November 4, 2023, at the Indian Community Centre, Ashton-under-Lyne, in collaboration with Shree Ram Mandir and BAPS Shri Swaminarayan Temple.
"The event, organized by dedicated volunteers, was a resounding success, and it brought the community together to celebrate culture and tradition. The stage show was a labour of love, prepared and presented by members of the public who poured their hearts and souls into creating a memorable experience," said Manhar Taylor, President of the Diwali Steering Group.
Taylor, who is also a trustee of Shree Bhartiya Mandal, along with the committee members and volunteers, played a pivotal role in making the colourful and vibrant show successful. The event featured traditional music, captivating dances, and a joy-filled atmosphere.
The highlight of the evening was a heartwarming speech delivered by a six-year-old boy. He eloquently conveyed the essence and significance of Diwali, which was remarkable considering his young age. It was also heart-touching to note how the next generations of British Indians are carrying on the Indian traditions and values.
The cultural event with classical Indian dances performed by young girls showcased the beauty of Indian art forms handed down through the generations. The fact that these skills are still alive and embraced by the new generation is a testament to the community's rich heritage.
🪔Greatful to take part in Diwali celebrations in the presence of large gathering of Hindu community along with the Civic Mayor and Councillors.

Great Work by the committee and volunteers for putting up fantastic event displaying art, culture and religion.🪔#Diwali2023 pic.twitter.com/H70IkRZs0W

— Cllr Vimal Choksi MBE (@ChoksiVimal) November 6, 2023
The Diwali Culture Show brought together over 400 community members, including dignitaries like the Civic Mayor of Tameside, Tafheen Sharif, councillors, and members of the Rotary Club. Their presence at the event underscored the significance of this cultural celebration in our community.
"In an age where diversity is celebrated, such cultural events are crucial in fostering understanding and appreciation among different communities. They remind us that, regardless of our backgrounds, we can come together and revel in the beauty of our diverse cultures," Taylor added.