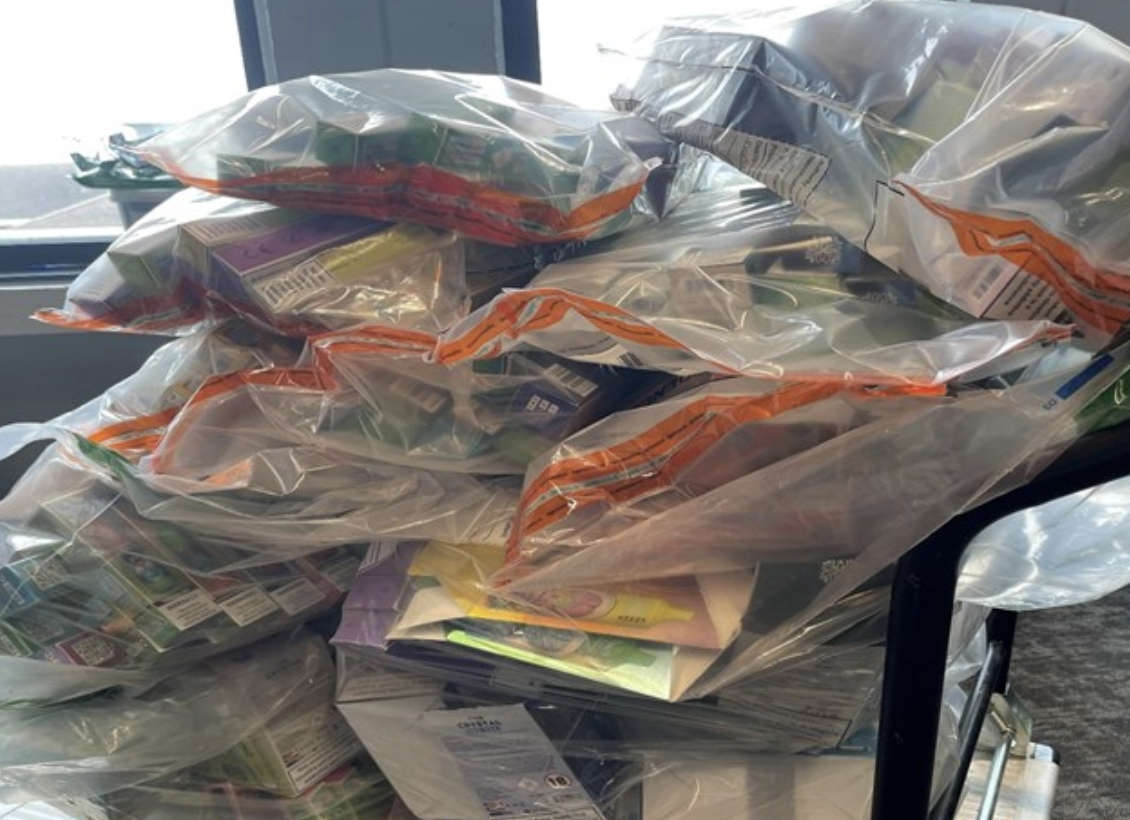 Appearing at Tameside Magistrates, the Hazel Grove shopkeeper entered guilty pleas to all offences on behalf of himself and his company.
Syed Nasir Afzal Shah, of Amafhha Traders Ltd, has been convicted of selling a vape to a 14-year-old child.
He was fined £2,200 by Stockport Magistrates on 1 November after he sold an e-cigarette to an underage Trading Standards volunteer, having failed to ask the child for age identification earlier this year at Pound Hut, London Road, Hazel Grove, Stockport.
Mr Shah, 54, of Birch Hall Lane, Manchester, was also fined a further £3,500 for supplying an e-cigarette without packaging or an information leaflet during the transaction, as set out in the Tobacco and Related Products Regulations 2016.
Mr Shah had previously entered guilty pleas to all offences on behalf of himself and his company, at Tameside Magistrates Court. The £5,700 fines were reduced to £3,800 to credit the early guilty pleas, however, he was still ordered to pay £1,520 victim surcharge and £2,394.08 in prosecution costs.
A Council spokesperson said: "This is an excellent result for Stockport and really demonstrates just how seriously the Courts are taking the illegal sale of vapes. Unregulated vapes and illegal sales can be dangerous and harmful. Our Trading Standards team will continue to robustly enforce the law to keep people safe especially our children and youngsters and bring those to justice who commit crime in our neighbourhoods."
Recent research commissioned by Trading Standards North West has shown that the percentage of children smoking tobacco cigarettes in Stockport has halved since 2017. However, during the same time vaping amongst young people has more than trebled. In the research, 70% of teenagers that claim to vape said they have used disposable (single use) vapes. Over a third said they vaped because they like the flavours, it's cheaper than smoking and they are easier to obtain than tobacco cigarettes.
The government has also recently launched a consultation on single use, disposable vapes asking for views on three areas:
Creating a smokefree generation: the consultation gathers views on the smokefree generation policy and its scope to inform future legislation.
Tackling youth vaping: the consultation gathers views on several options to ensure we take the most appropriate action to tackle youth vaping. The proposals in the consultation include restricting vape flavours, regulating point of sale displays of vapes, regulating packaging and presentation of vapes, and considering restricting the sale of disposable vapes. In addition, the consultation gathers views on the implementation of a new duty on vapes.
Enforcement: the consultation asks about introducing new powers for local authorities to issue on-the-spot fines (Fixed Penalty Notices) to enforce age of sale legislation of tobacco products and vapes.
If you require help and support to kick the habit, you can find further information on the Stop Smoking pages on the Healthy Stockport website.