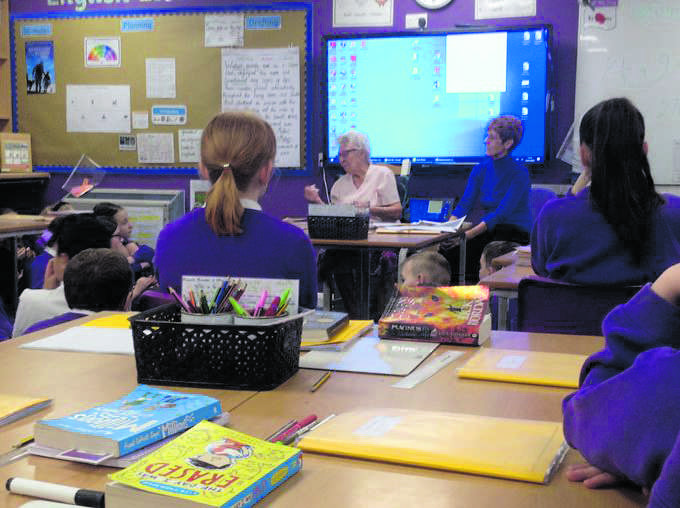 Pupils at Godley Primary enjoyed a history lesson they will never forget when centenarian Marjorie Rigby shared her wartime experiences with them.
Marjorie, who turned 100 last December, gave Year 6 pupils a first-hand account of her life as a Plotter with The Women's Auxiliary Air Force (WAAF), taking information about enemy aircraft positions and plotting them on a map so that German raids could be monitored.
Just three days before the end of the war in Europe in May 1945, Marjorie married Charlie, a Desert Rat, who passed away in 2004.
She answered the pupils' questions and brought along pictures to show what it was like during the conflict, and her husband.
Joined by her daughter Angela Bottomley, she shared her emotions about the war and gave the children an eyewitness account of how she felt during the air raids.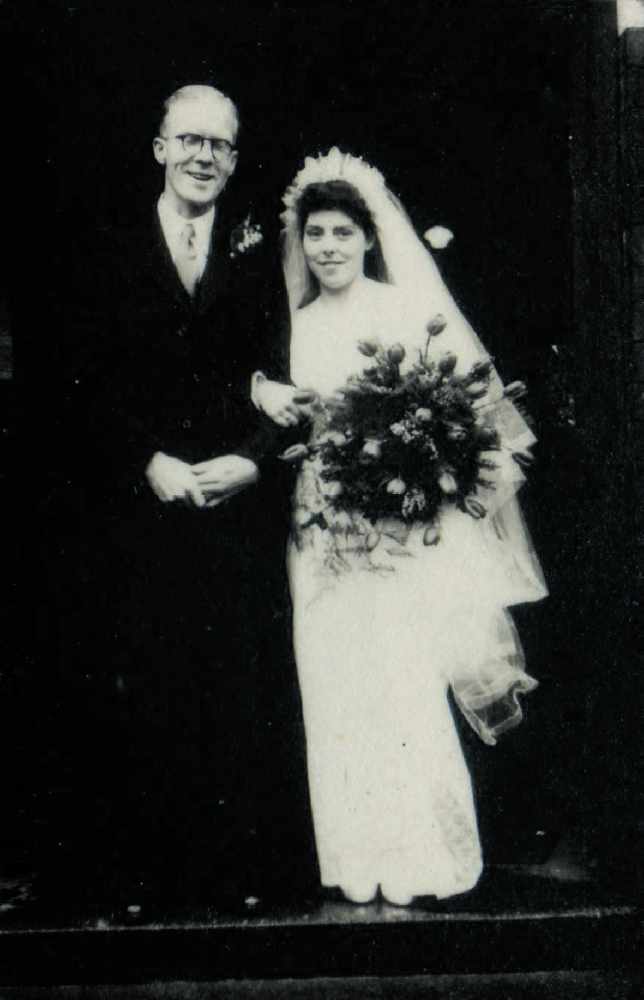 Marjorie on her wedding day, just three days before the end of the Second World War.
Like the pupils, Year 6 teacher Lee Constantine was amazed by her story.
"The children were absolutely in awe of Mrs Rigby," said Lee.
"The room was silent when she spoke and they were so engaged by what she was telling them.
"It's really difficult to get across to them just what it would have been like during the world wars and sometimes they seem as if it's just a story, but to meet someone who actually experienced it and could talk about it so vividly and eloquently was fantastic and an experience I don't think anyone - children or teachers - will ever forget."
Main image:
REMARKABLE LADY: Marjorie, who turned 100 last December, speaks to Year 6 pupils.