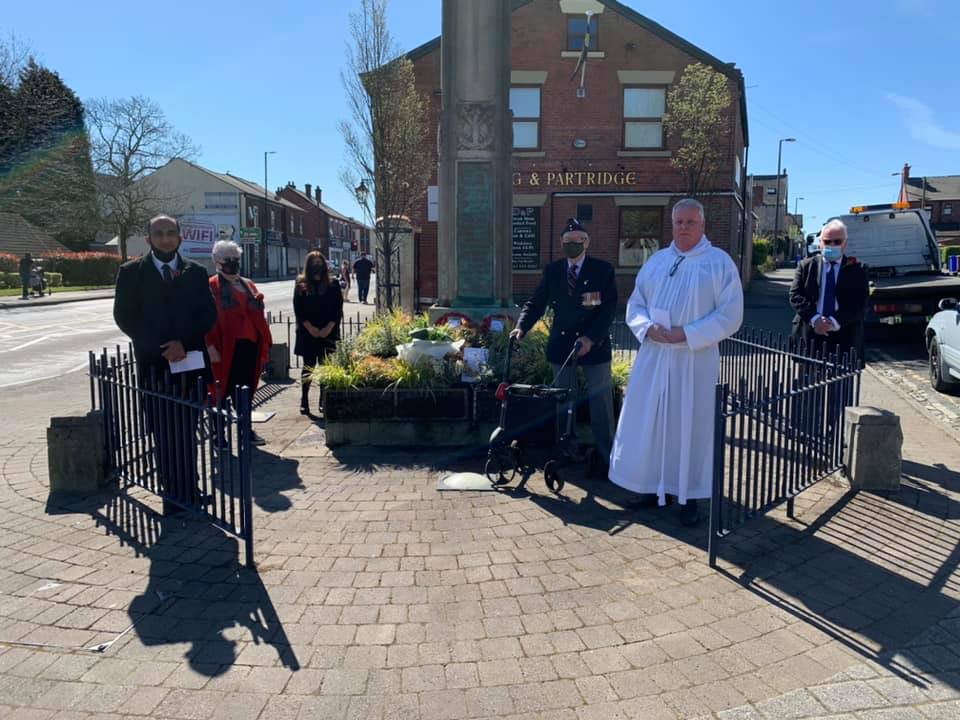 A commemoration service was held last Friday to mark the 100th anniversary of the unveiling of the Waterloo and Taunton War Memorial. 
The event was opened by Cllr Vimal Choksi who said the anniversary was a matter of local significance.
For exactly 100 years previously to the day (April 23) the Waterloo and Taunton War Memorial was unveiled in the presence of some 3,000 people.
The monument was presented to honour the memory of the 94 lives lost during the First World War.
Cllr Choksi stated: "At a time of great loss, it was a place of significance for grieving families, and wounded veterans. This beautiful memorial would have brought great comfort to our close knit community.
"Today it is equally important, and we must continue to honour those who laid down their lives for a better future for us. We will not forget them."
Cllr Choksi then introduced the Rev David Jacks, who recited the very same psalm that was read at the unveiling on April 23, 1921.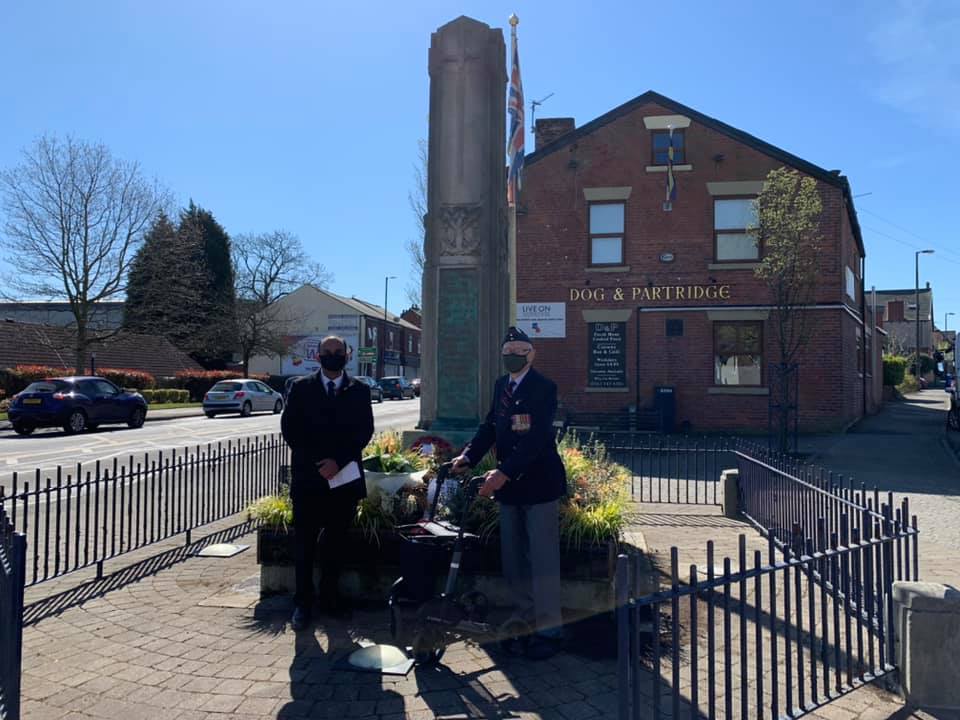 The reverend then lead the prayers before the gathering observed a two minute silence at 11am.
Cllr Choksi laid a wreath on behalf of the residents of Waterloo.
Also attending the commemoration event was World War Two veteran Jack Millin.
He has a very special connection with the war memorial, as his own father was instrumental in its commission and unveiling.
Cllr Choksi added: "It was an honour and a privilege to attend the event and pay our respects to the 122 men of Waterloo and Taunton who made the ultimate sacrifice during both world wars.
"I want to say a big thank you to Mr Jack Millin for his attendance and also to the Reverend Jacks, vicar of Christ Church, Waterloo, for such a beautiful and fitting service."
A number of former councillors and residents also attended to pay their respects.
Read more from the Tameside Reporter
Click here for more of the latest news
Click here to read the latest edition of the paper online
Click here to find out where you can pick up a copy of the paper