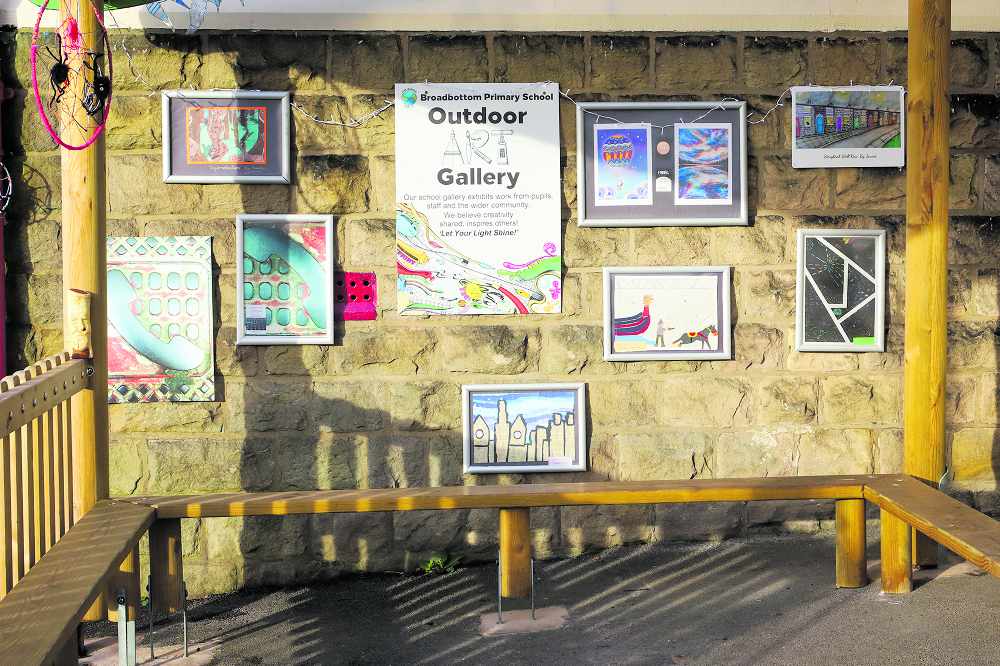 Community art has a new venue thanks to the official opening of an outdoor gallery at Broadbottom CE Primary School.
Teaching assistant at the school, Janine Barber, has worked with pupils, staff and members of the community to gather installations to display in the outdoor art gallery space.
Members of the local community are being given the opportunity to share their creative pieces which will be placed on display in the space to inspire pupils and enable them to see the works of individuals who live in their own locality, plus help celebrate community art in Broadbottom.
Artists, pupils and staff joined together to celebrate the recent official opening of the joint venture, with Tameside Council Chief Executive and Associate Governor Steven Pleasant (pictured below) doing the honours by cutting a ribbon to declare the initiative up and running.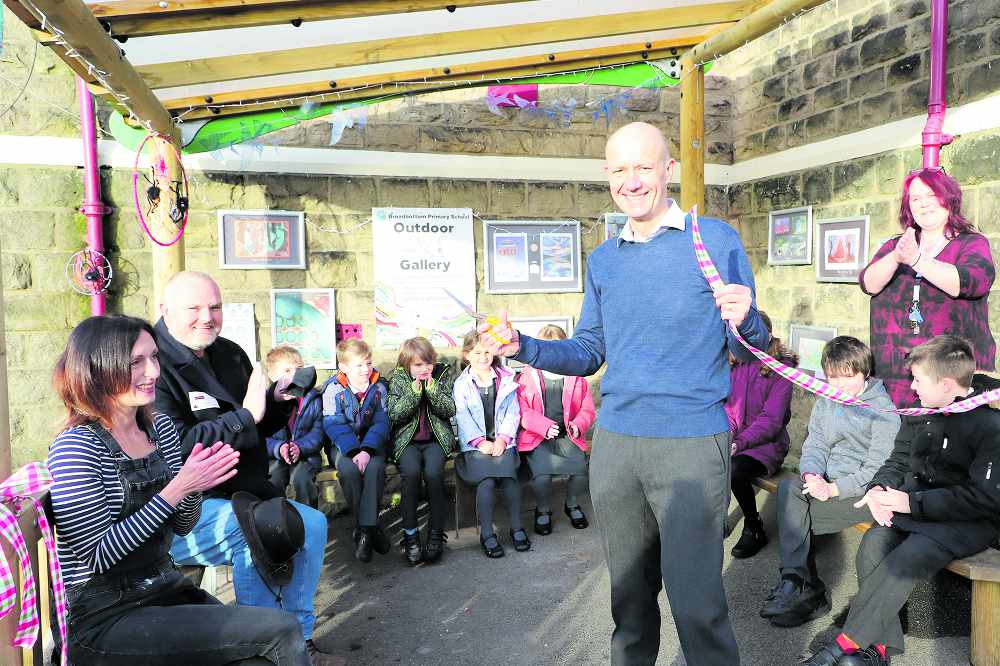 Main image:
ON DISPLAY: Some of the pictures that have gone on show in the outdoor art space.