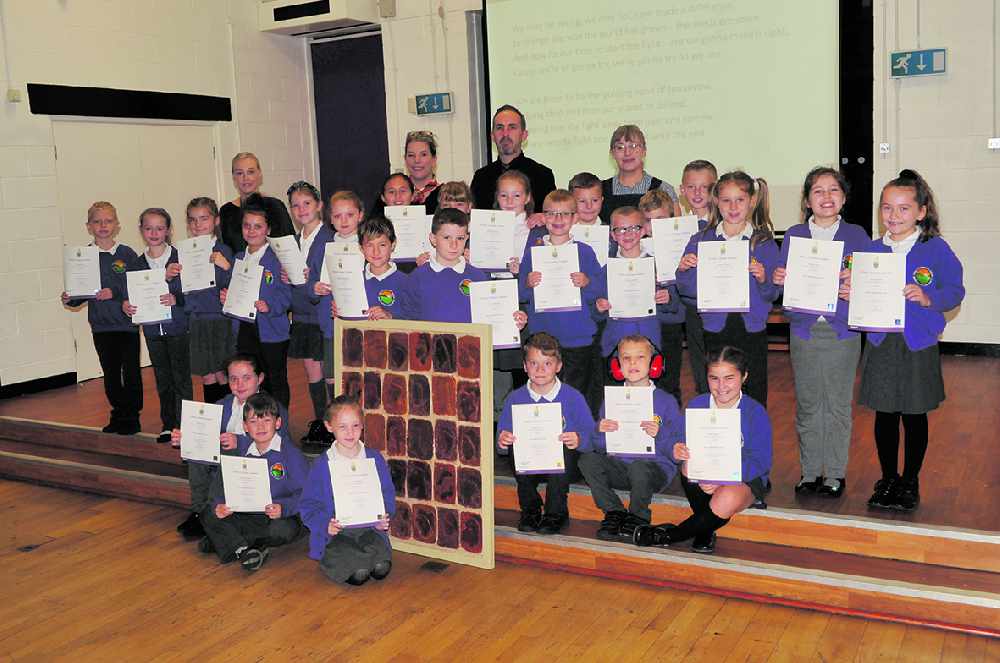 Pupils at two Hyde schools have recently celebrated receiving their arts awards.
Godley Community Primary Academy hosted their very own Arts Award Presentation with representatives from both Tameside Community and Cultural services in attendance.
And students at Alder Community High School have celebrated the same, with the Civic Mayor of Tameside Cllr Leigh Drennan and Tameside Council's Executive Member for Lifelong Learning, Equalities, Culture and Heritage, Councillor Leanne Feeley, also in attendance.
The celebrations marked the hard work each of the pupils put in whilst achieving their Arts Award DISCOVER.
Supported by Tameside's Community Safety team, Tameside Cultural Services worked with the Godley school's Year 3 class on a six week art-based project linked to 'Staying Safe' with a focus on road safety.
Working alongside professional artist Jack Doyle, each pupil created their own concrete plaque which was cemented into a class collaboration.
While at Alder the six week project was focussed on 'Our Community' and what the local area meant to them. The pupils worked alongside professional artist Sam Hull Owen, each creating their own embroidery based on the landscape around them.
Tameside Councils Cultural Services mission along with Arts Award and Arts Council England is to support young people who want to deepen their engagement with the arts, build creative and leadership skills, and to achieve a national qualification.
The Arts Award is facilitated through the support of both Tameside Councils Cultural Services and Curious Minds – who support and work to improve young people's lives by increasing opportunities for active participation in arts, culture and creative learning.
Main image:
PROUD DAY: Pupils at Godley Primary school show off their Arts Awards certificates.