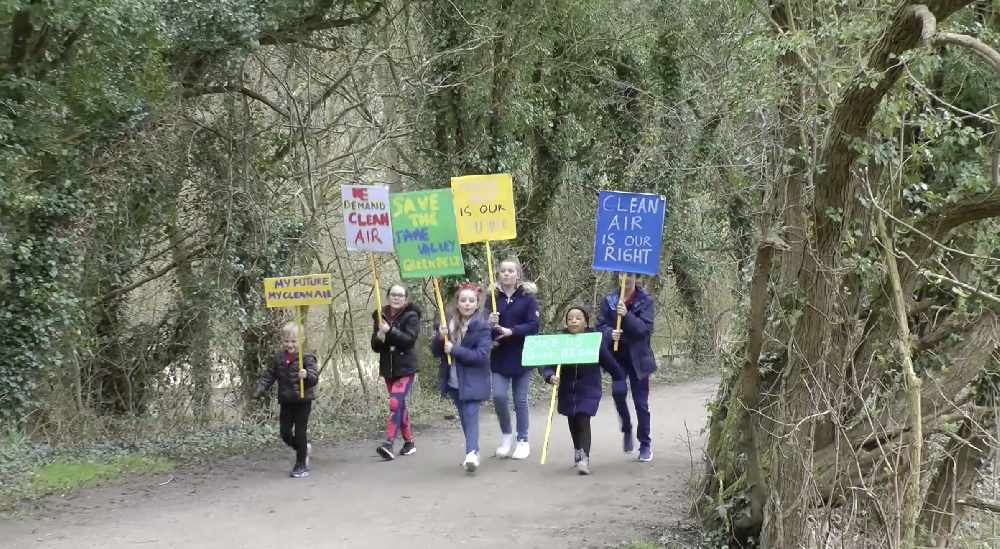 A Denton Primary School have put together an emotional video to oppose the controversial extension of a Stockport Industrial Estate.
Russell Scott Primary School and their headteacher, Steve Marsland, have unveiled the video urging Stockport Councillors to vote against the proposed Bredbury Parkway Industrial Estate expansion on Thursday [25 March].
Plans submitted to Stockport Council outline a 1,250,000 square foot expansion to the current site, taking it deep into the Tame Valley on the border with Tameside.
The school and Denton councillors say it will have a huge effect on the area, with traffic having to come through denton to access the site due to a low bridge in Bredbury.
The video shows students, alongside their MP Andrew Gwynne and councillors George Newton, Claire Reid and Jack Naylor, asking people to sign a petition against the plans.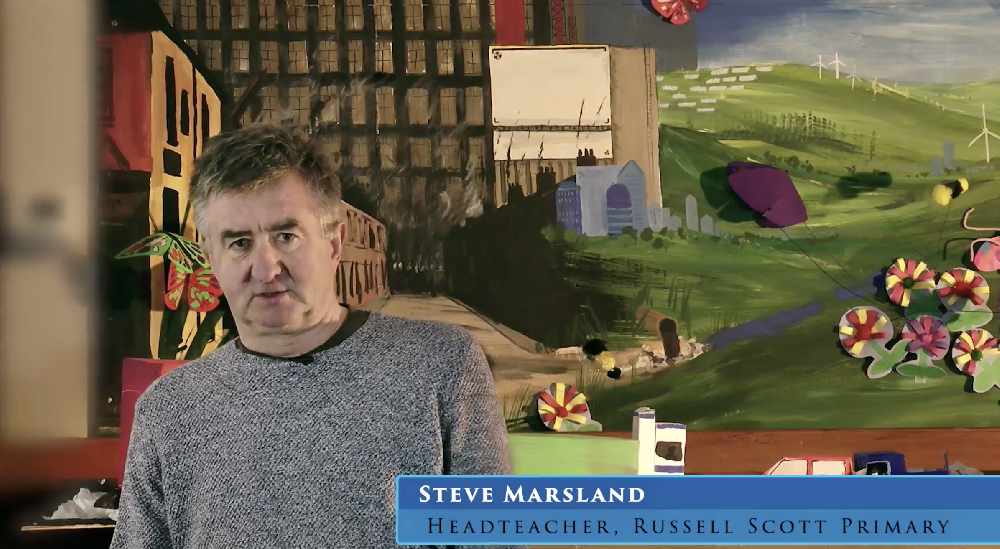 Headteacher Steve Marsland said: "The Bredbury Parkway extension that goes to planning on Thursday would be building on huge swathes of Green Belt for massive warehouse complex.
Because of the logistics and a low bridge that articulated lorries can't get under, all the traffic will have to come through Denton and past our school.
"We have joined our MP and Councillors to protest at the impact on clean air, health and the devastation of the countryside. We have had the children out with their MP demonstrating with their placards about the impact on them and their futures that decisions taken now will have.
"The impact on children's health will be huge particularly in an area that is already well over legal limits for air borne pollution and particulates."
Denton's Labour MP Gwynne and Hazel Grove's Conservative MP William Wragg have issued a joint statement against the plans.
It said: "We call on the Planning Committee to reject this damaging application. The proposed giant warehouses would destroy our green belt and ruin the Tame Valley.
"This plan is not a solution for employment. The trend is for warehouses to use automation and robotics to reduce jobs. This proposal would flatten the countryside in order to create opportunities for robots.
"Hundreds of articulated lorries would be let loose on local roads. The 24-hour operation of the site will create noise and light pollution and disturb residents of adjoining homes. A proposal to protect local residents by putting a five metre fence between them and the site is unacceptable.
"This development must not be allowed to go ahead."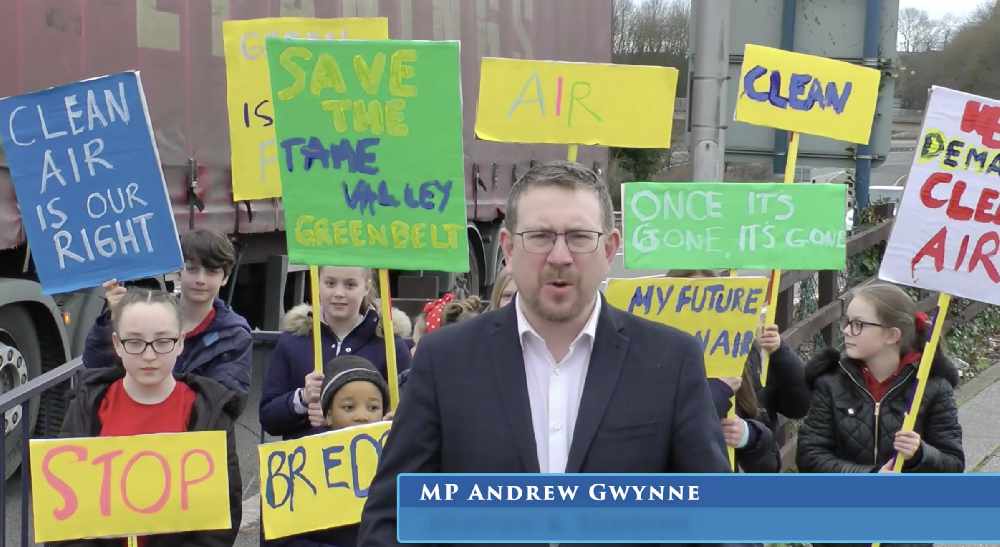 Speaking separately, Gwynne MP added: "The need for new giant logistics sheds in Stockport has not been established. Indeed, there are better sites for this type of development in Greater Manchester.
"The plan would completely destroy the openness, ambience and coherence of the Tame river valley at this location. In my opinion, there are no 'exceptional circumstances' for the release of green belt at this important buffer between Stockport and Tameside.
"The application should be refused."
Russell Scott's video can be viewed online at http://russellscottblogs.net/stop-bredbury-parkway/.
Read more from the Tameside Reporter
Click here for more of the latest news
Click here to read the latest edition of the paper online
Click here to find out where you can pick up a copy of the paper