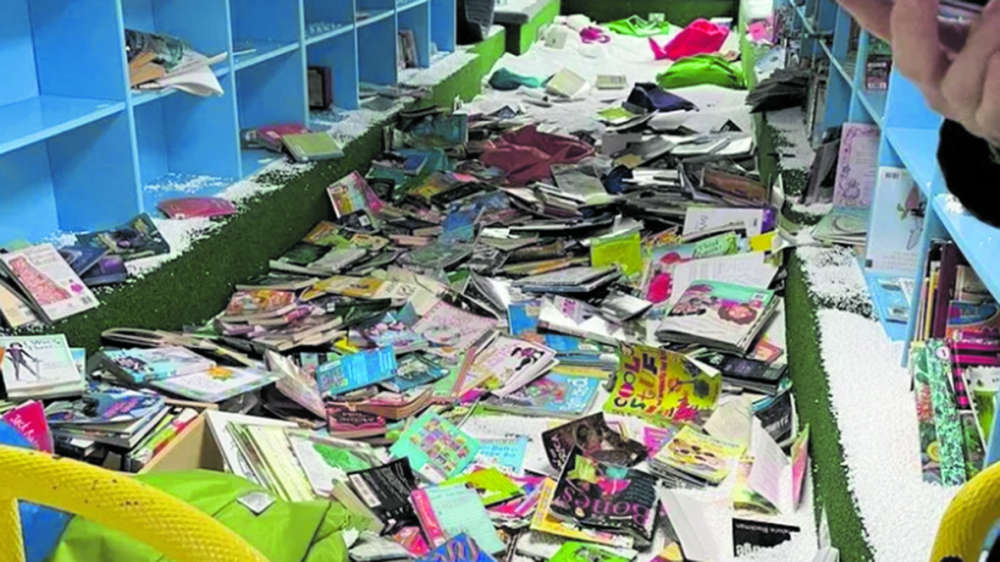 HEARTBREAK: The damage caused to the library, with books damaged and graffiti daubed within the vehicle.
A GoFundMe page has been set up to save the Greswell Primary School library bus after it was targeted by mindless vandals.
It is not the first time the bus has been the target of vandalism but this time has been described as the most destructive.
The bus based at the Denton school fell victim to the vandals in the run up to Christmas. The bus door was badly damaged, while hundreds of books have been destroyed along with all of the bean bags and cushions.
Graffiti has also been scrawled across the bus which will need to be removed before the children can use the bus again.
Head teacher John Cooper said the cost of repairs and improving security around the bus will ultimately run into many thousands of pounds.
"It is incredibly frustrating," he said.
"We have had the bus library for a number of years but it is only just now that vandalism has become an issue. Replacing the books and repairing the damage done plus improving security will cost many thousands.
"The bus will be out of use for quite some time and I don't think the people who have done this understand the impact they have on the children at all."
However, he praised parents and the community who have rallied round to raise funds for the clean-up, to donate books and offer services to help repair the bus.
Rebecca Krool is organising the GoFundMe fundraiser.
She said: "As everyone knows, schools rarely have any spare money to spend so money spent on repairing the bus and replacing the books will have to be taken from another budget, meaning another area of school life will be affected.
"It is so disappointing and upsetting to see our bus treated with such disrespect and disregard."
Transport for Greater Manchester donated the yellow school bus to the school back in July 2018 after receiving a letter from two of the pupils who asked if the school could secure the vehicle to transform into a library to encourage more children to learn to read.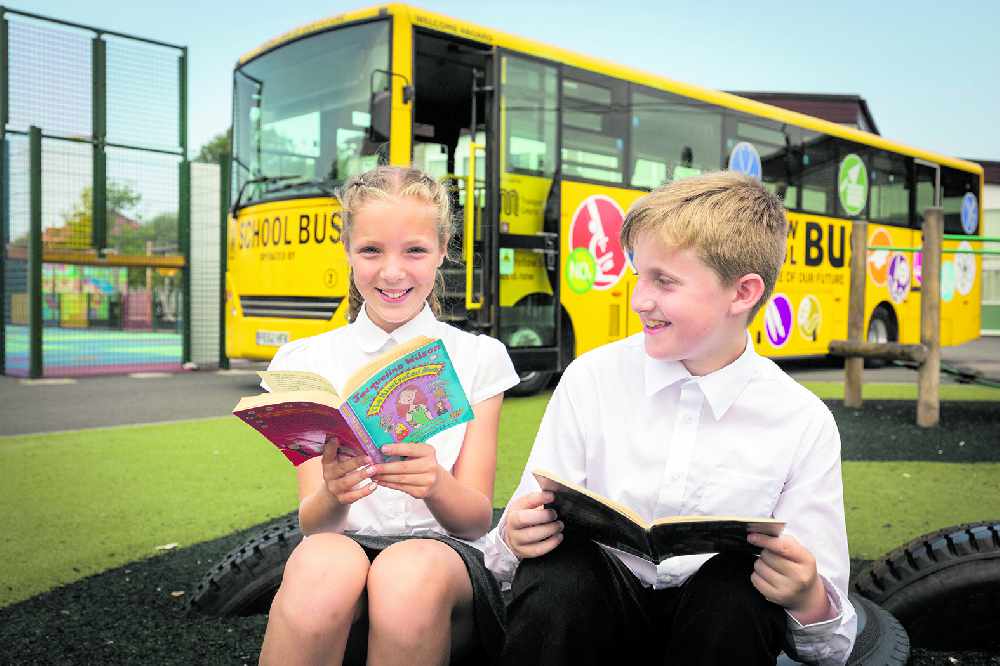 HAPPIER TIMES: Pupils Mia and Louie, when the bus arrived at the school and was converted into the library
The bus was donated and transformed into the unique and welcoming reading space.
MP Andrew Gwynne described the vandalism as 'heartbreaking' but encouraged everyone to donate if possible to the GoFundMe fundraiser.
A target of £500 was set with that figure already far surpassed with more than £2,400 raised to date.
If you can help funds can be donated at https://www.gofundme.com/f/save-the-greswell-library-bus
Police continue to investigate the vandalism and a number of arrests have been made.
Read more from the Tameside Reporter
Click here for more of the latest news
Click here to read the latest edition of the paper online
Click here to find out where you can pick up a copy of the paper