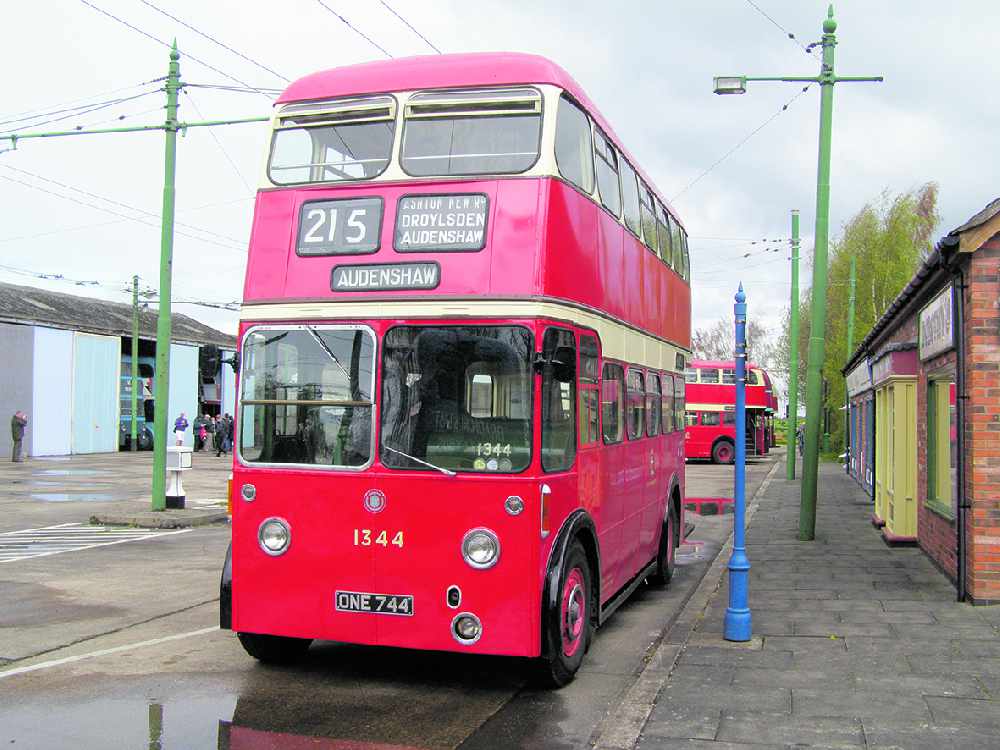 A Manchester trolleybus saved from the scrapyard in 1966 is still going strong more than 50 years later.
Fifty years ago the Denton Reporter revealed how an enterprising teenage trio clubbed together £40 to buy the red bus which had run on overhead electric cables from the city centre to Ashton, Audenshaw, Denton and Haughton Green.
The 11th hour rescue by 18-year-old Martin Ford, of Granada Road, Denton, and two friends from Sheffield, Dennis Vickers and James Widdowson, turned out to be the first stage of a long journey to its ultimate retirement destination.
Having formed the Manchester Trolleybus Preservation Society, they arranged for the bus to be towed from the Hyde Road depot in Ardwick to a haulage contractor's yard on Manchester Road, Hyde, until a permanent home could be found.
After revisiting the 1966 Reporter story on our Nostalgia page in February, we had asked the question of what had happened to 'fleet number 1344' after the lads' sterling efforts to restore the bus to its former glory.
Now a photo by David Potts from the Tameside Transport Collection Facebook group confirmed that the story had a happy ending.
'Number 1344' is very much still going at the Trolleybus Museum, Sandtoft, near Doncaster.
Built in 1955, it was one of the last trolleybuses bought by Manchester Corporation. Less than a decade later it was among the first to be taken out of service.
The museum's website reveals that the society managed to secure a covered space at the Oldham Corporation depot for the bus which was moved there in March 1966.
"Whilst there, the MTPS members were able to keep 1344's paintwork in good condition and special 'last day' posters were applied so she could be used on the final day of the Manchester system - December 31, 1966. Indeed, 1344 was to be the very last trolleybus to operate in Manchester, driven by Samuel Ford, Martin's father."
The following year, a merger with another society saw the bus rehoused to Belton, Lincolnshire, until 1973 when it was transferred to the museum in Sandtoft.
Fast forward to 2011, following an extensive restoration 1344 was recommissioned back into regular service at the museum where it continues to operate.