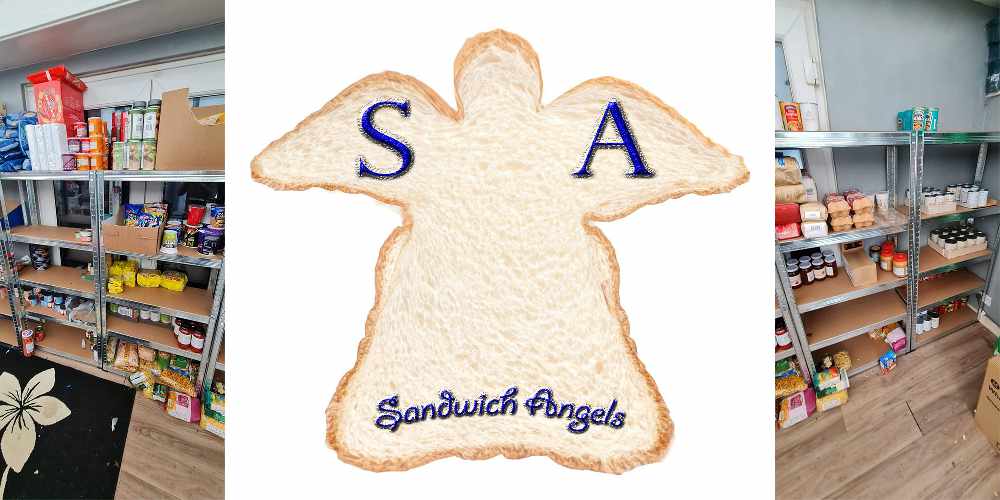 Sandwich Angels, a local group that collect food to feed those in need, are appealing for donations to help them put together family food boxes over the next few weeks.
Posting pictures on facebook, they say their stocks are low and need extra help to feed those who would otherwise go without.
Sandwich Angels receive no government funding and rely on donations from businesses and the public to keep their work going.
They're looking for Milk, eggs and sliced cheese, amongst many others.
Anyone who can donate is asked to text 07713973640 for the drop off address or to arrange a volunteer collection.
Donations of supermarket vouchers can be sent to sandwichangelsgroup@hotmail.com or money can be donated via their JustGiving page at https://www.justgiving.com/crowdfunding/lisa-martin-118.
List of items needed:
Milk
Eggs
Sliced Cheese
Butter or Margarine
Kiddies Yogurts
Kiddies Jellies
Fruit Juice
Cordial Juice
Kiddies Cereal
Adults Cereal
Tinned Beans
Tinned Spaghetti
Tinned Meat Balls
Tinned Hot Dogs
Tinned Frey Bento Pie
Tinned New
Potatoes
Packet Instant Smash
Gravy Beef Granules
Vegetarian Gravy
Tinned Peas
Tinned Carrots
Vegetable Soup
Chicken Soup
Tinned Mushroom
Tinned Tomatoes
Packet Pasta Meals
Pasta Sauce
Rice
Curry Sauce
Pot Noodles
Tinned Corn Beef
Tinned Pork
Tinned Tuna
Sandwich Paste
Tinned Fruit
Packet of Custard
Jam or Marmalade
Tea
Coffee
Hot Chocolate
Packet of Biscuits
Cake
Chocolate Bar
Crisps
Frozen items
Fish Fingers
Chicken Nuggets
Beef Burgers
Sausages
Bacon
Kiddies size Pizzas
Kiddies size Packet of Sausage Rolls
Also Gluten Free Intolerance and Vegetarian Meals
Fresh Potatoes
Fresh Cabbage or Greens
Fresh Satsumas
Fresh Bananas
Babies Nappies
Kiddies Dry Nites
Elderly Incontinence pads
Sanitary Towels
Soap
Shampoo
Toothpaste
Shower Gel
Dog Food
Cat Food.