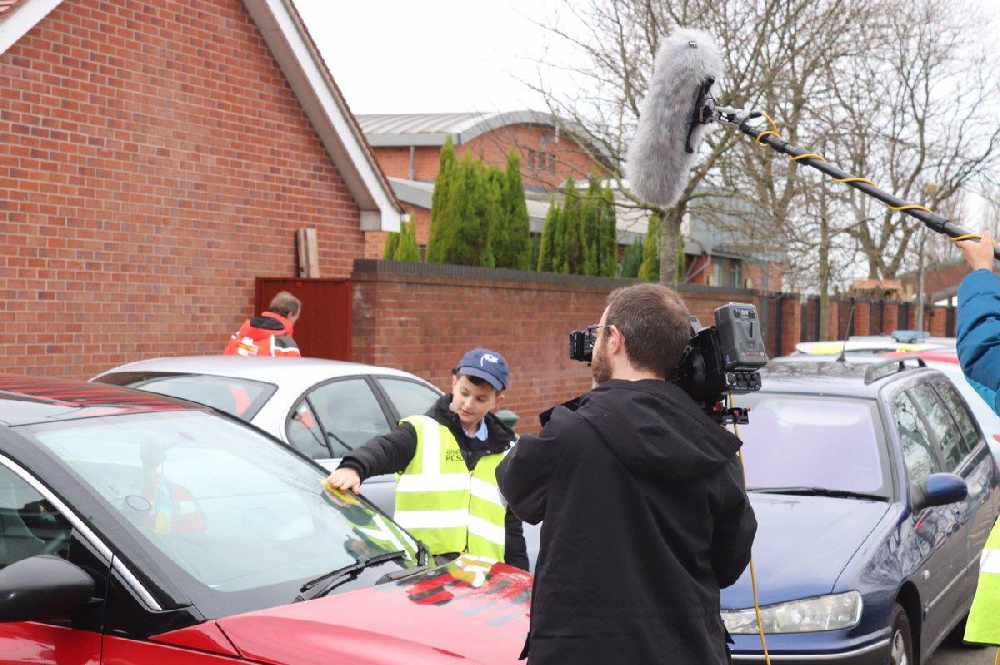 Look out for Tameside's 'Junior PCSOs' cracking down on bad parking on TV this Thursday. 
Russell Scott Primary School took part in filming for Channel 5's 'Britain's Parking Hell' earlier this year and will appear in the latest series, shown at 8pm.
Parking across entrances, on footways, on 'keep clear' markings and obstructing crossing points is an increasing problem nationwide.
Russell Scott initiated and funded a 'Junior PCSOs' scheme last year with pupils donning hi-viz vests and handing out information leaflets to warn motorists about the dangers of inconsiderate parking.
The Denton school has since seen a significant decrease in parking problems with the model rolled out to other schools.
Tameside Council joined forces with Greater Manchester Police to help with the filming, with Head of Community Safety John Gregory interviewed.