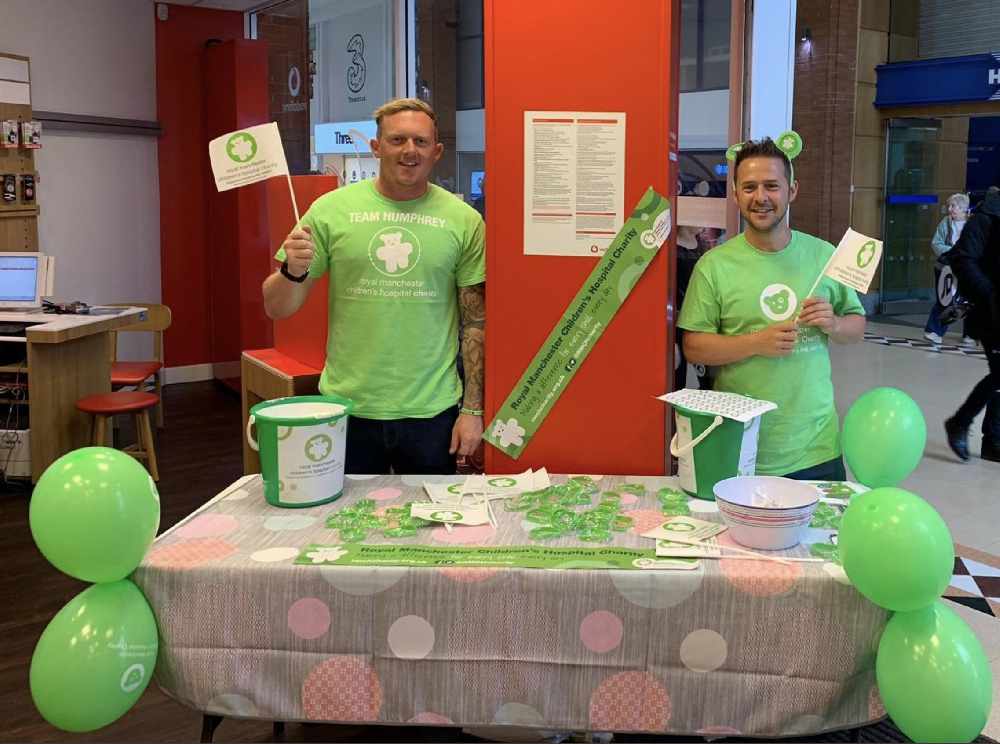 A fitness enthusiast has accepted his biggest challenge to date in a bid to raise funds for charity.
Michael Tipper, 34, will trek to Mount Everest Base camp to raise much-needed funds for the Royal Manchester Children's Hospital.
The dad-of-two has been moved into action after seeing his friend's daughter treated at the hospital for a rare form of brain tumour.
Michael, who represents Daddies Escape Running Club, is no stranger to difficult challenges, having previously completed the Snowdon Half Marathon and Tour of Tameside amongst other events
However, he believes this could be his biggest achievement to date and is relishing the chance to raise money for a cause close to his heart.
Reflecting on how the idea materialised, Michael said: "The idea has always been on my bucket list, and my friend has always wanted to do it as well, so we were talking about booking it.
"A few months down the line and nothing had happened, so I text him and asked if we were going to do it. I met him that night and we ended up booking the flights and there's been no backing out from there.
"I've also got a few friends who's daughters and sons have been treated at the hospital and needed help. One of the guys I run with, Andy Sykes, has a daughter who is still being treated for a brain tumour and it was just heartbreaking. The work they do for the children is amazing and I just wanted to raise a bit of money and do my bit to put smiles back on faces."
The challenge, which is scheduled to start on March 1, 2020, will take 14 days to complete.
Everest is Earth's highest mountain above sea level and has an elevation above 29,000 ft.
With oxygen levels expected to be 50% lower than normal, Michael, an army veteran who served in Iraq, is preparing for side effects including altitude sickness, dizziness and fatigue. In a bid to reduce the symptoms, Michael will be undertaking months of grueling training. He said: "I'll be climbing Snowdon and Ben Nevis on a couple of occasions, and I'll also take part in a few triathlons and continue to run.
"We'll be trekking through the Himalayian Mountains and stopping off at different villages along the way. We'll be walking about eight hours a day, and you have to reach your village on each day otherwise you have nowhere to sleep."
Michael has currently raised £300 towards a £3,000 target. Extra fundraising initiatives include a fun-run from Frankies Sandwich Shop in Denton, which includes free tea, coffee and cakes, as well as the potential of a football match.
He has also been helped Daddies Escape club captain Liam Mellon, who allowed Michael to fundraise in his Vodafone store in Ashton earlier this month.
Andy spoke to Reporter Sport and praised Michael for his efforts. "Since Mike told me what he was doing and why, I was right behind him. What my daughter has faced in the last 14 months has been awful for us as a family to have to deal with. We did what we could to fundraise for the Royal Manchester Children's Hospital in that time and to know that we have others supporting and fundraising too is comforting. We're behind Mike all the way."
You can donate to Michael's cause via the following link: https://www.justgiving.com/fundraising/michael-tipper3
Picture: Michael (left) with Andy