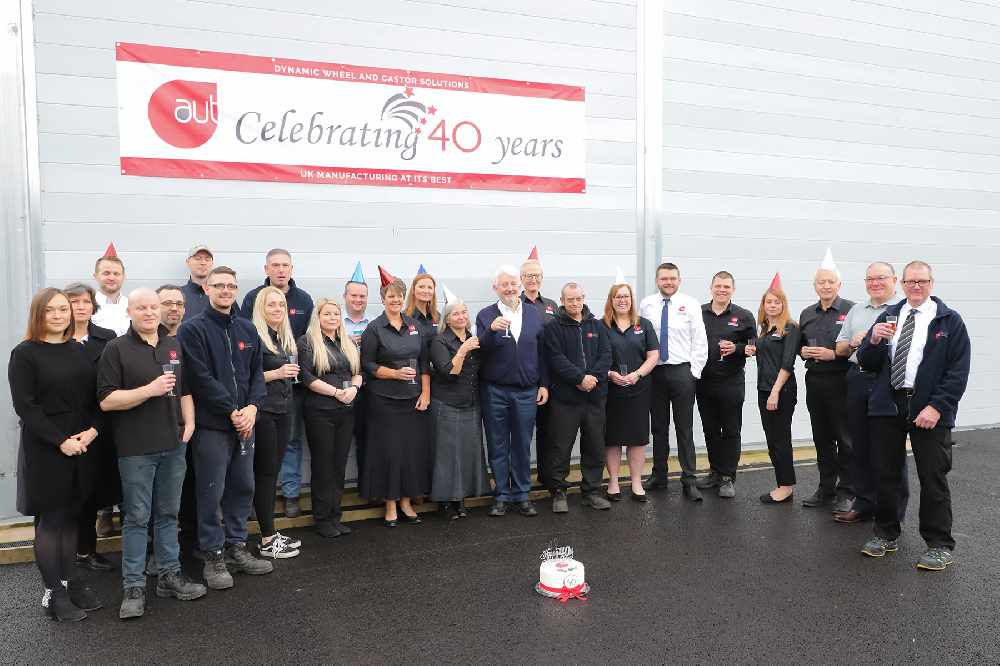 A Mossley company marked its 40th anniversary with a celebration at their Egmont Street headquarters. 
AUT Wheels and Castors was founded in January 1980 by Guy and Richard Glover.
While the family-run business has seen many changes since then, the brothers are still involved with the day-to-day running of the business, establishing AUT as one of the most respected wheel and castor suppliers and manufacturers in the UK.
In 2012, James Glover joined the AUT sales team, continuing the family theme of the business, progressing to sales director in 2017.
Later that year, Peter Harrop joined the company and was appointed finance director in 2018.
AUT support the Cycle to Work scheme in an effort to improve employees' journeys to work, while contributing towards a reduction in environmental pollution.
Over the years, AUT have adapted due to the varying requirements of their customers and changes in the industry. However, AUT's values have always remained the same, to consistently provide high quality goods while striving for continuous improvements with ISO certification.
The staff held a big party to celebrate their special ruby anniversary.
Images by Nigel Wood