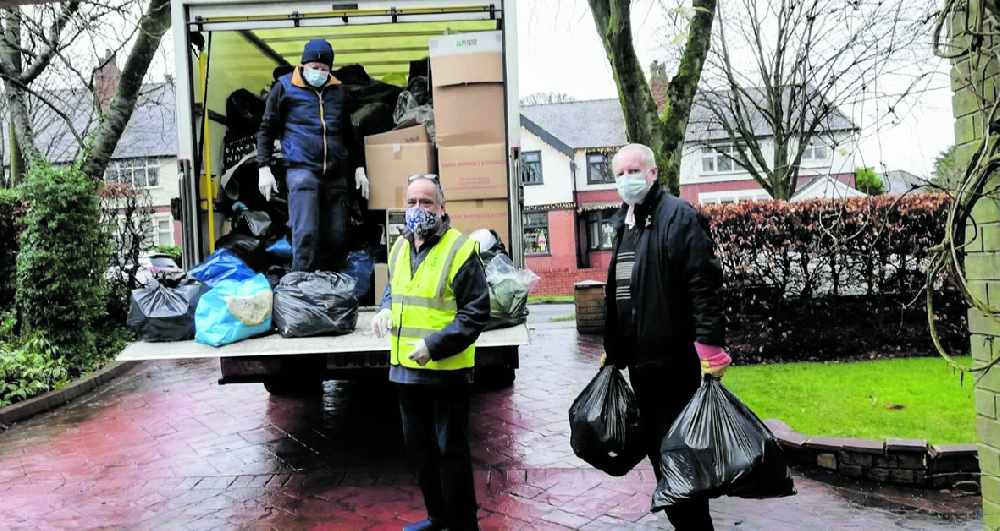 Rotary clubs across Tameside and Glossop have been collecting unwanted shoes on behalf of Shoe Aid UK. 
Thanks to the public's generosity, the collection generated more than 1,000 pairs of shoes suitable for adults and children.
Project co-ordinator Kevin Maddox, from Hyde Rotary, said the initiative was originally launched back in September last year in Hyde, with 40 clubs throughout the North West ultimately joining in and collecting shoes from friends, neighbours and the community.
Covid-19 restrictions meant shoes could not be collected in the usual fashion at group collection points, however, the total achieved was still an achievement.
Shoe Aid collects and redistributes unused and used shoes throughout the UK and the world.
The charity is working with some of the largest organisations in the UK to reduce shoe poverty and to reduce the negative impact on the environment.
Since 2010 Shoe Aid UK has distributed more than one million shoes to 15 countries worldwide including the UK, providing footwear for people who are in desperate need.
It also helps stops tons of discarded shoes being sent as waste to landfill, with an estimated two million shoes thrown into landfill each week.
On average it takes one pair of shoes 100 years to biodegrade.
Main image:
WALK ON: Shoes that have been collected are loaded into the shoe aid collection vehicle.