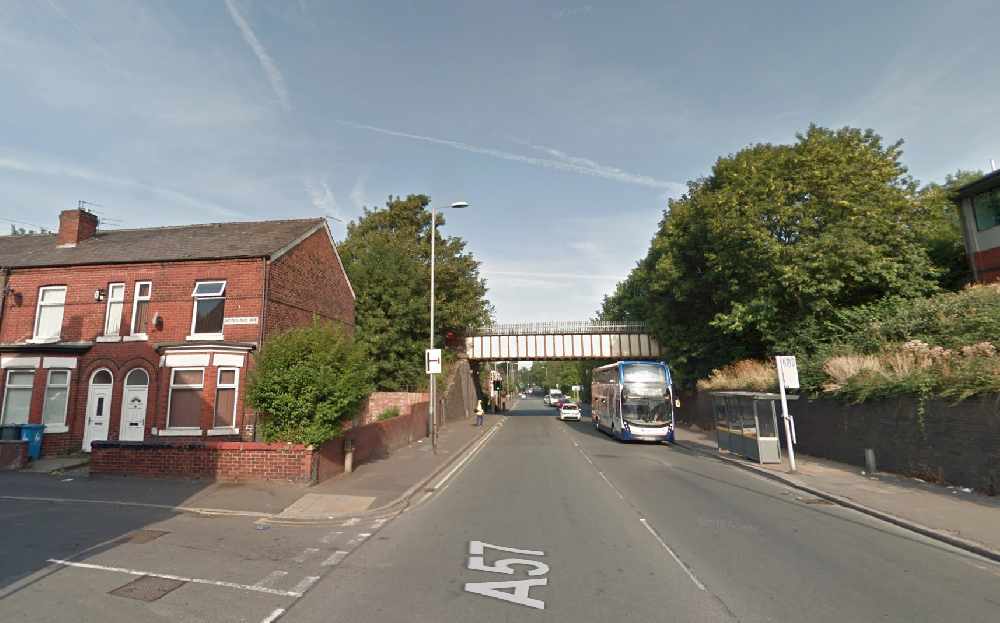 Motorists are warned to expect delays along the A57 Hyde Road in Gorton as roadworks begin today (Monday 27 January).
The work on one of the busiest roads in the area, between Far Lane and Wall Way, to widen the pinch point is expected to last until the end of 2020.
It will be undertaken by contractor Eric Wright, who has been appointed by Manchester City Council, and will cost £5.9m to complete.
The council feels improving this section of the carriageway will significantly reduce congestion in both directions, particularly during peak times.
Two new lanes - one in each direction - will be created to make the road into a dual carriageway in both directions for its entire length.
Part of the eastbound lane - heading away from the city centre towards Denton - will be closed while work starts.
The existing disused Fallowfield Loop railway bridge, which is used nowadays by cyclists and walkers, will also be demolished and replaced by a new longer spanning bridge.
Two lanes of traffic should still remain for the majority of the works but a full closure of the A57 will be put in place when work on the bridge begins.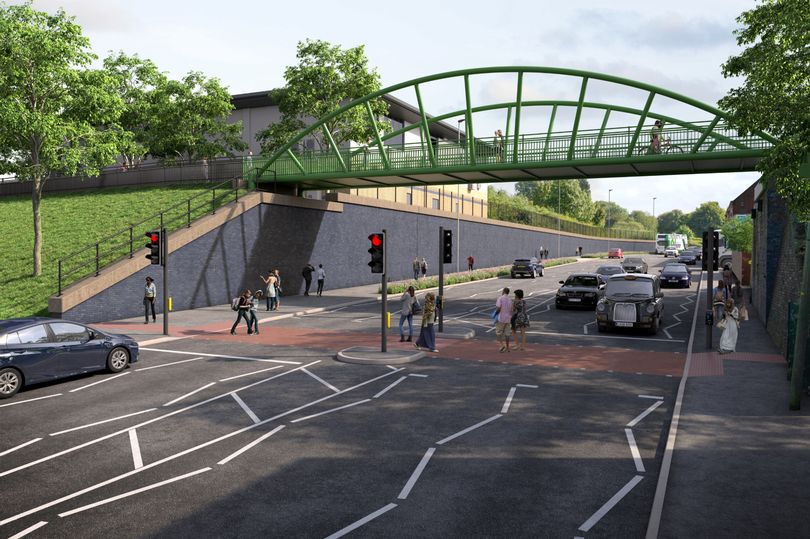 How the new bridge over Hyde Road near Tan Yard Brow will look (Image: Manchester City Council)
Manchester City Council say the closure of the road will take place over a weekend in the near future, in a bid to minimise disruption, but an exact date hasn't yet been given.
The new bridge will be put in place later in the year and will happen overnight - again there will be a full road closure in place.
While the work is carried out, motorists are advised to expect delays and allow extra time for travel - especially in the morning and evening rush hour - with working hours between 8am and 5pm.
Peter Boulton, TfGM's Head of Highways, said: "The widening of this section of Hyde Road will deliver much-needed capacity improvements in an area that sees congestion on most days.
"Hyde Road is one of the busiest roads in Greater Manchester and is a key corridor into and out of the city centre.
"It's essential that the work is carried out to improve the flow of traffic for the thousands of people that use it.
"While the work takes place we'd urge everyone to plan ahead, allow more time for their journeys and, if possible, consider using alternative modes of transport or travelling outside of peak hours.
"We have all the latest travel advice on our website to help people plan their journeys at tfgm.com/traveladvice."