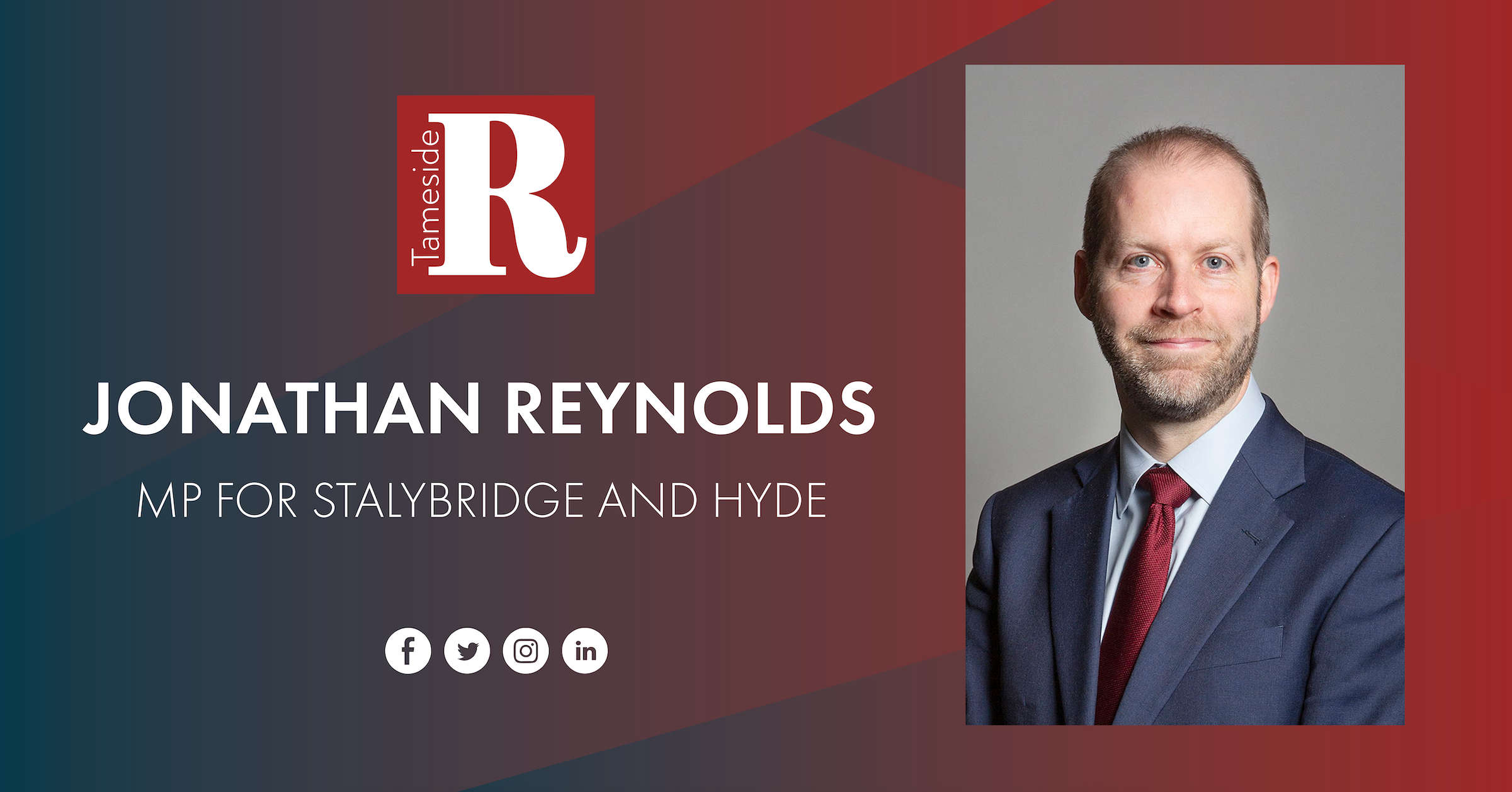 In his first Reporter column of the new year, Stalybridge and Hyde's Labour MP Jonathan Reynolds discusses the rising cost of energy prices.
As we enter 2022, one of the biggest stories is the dramatic rise in energy prices. Whilst wholesale gas prices have improved over Christmas, analysts are forecasting rises of up to 50 per cent for millions of households when the energy price cap is adjusted in April.
This would mean a typical household energy bill in the UK hitting an unprecedented £2,000 a year. It would be extremely difficult for Tameside families.
The price cap is a good thing. Without it the full pain of this volatility in wholesale markets would already be being felt by families. Successful energy companies buy ahead to forward plan against the limits of the price cap.
Predictably, some vested interests have reacted to high gas prices by wanting to weaken the UK's commitment to climate change and the net zero agenda. This would be like reacting to higher vaping costs by taking up smoking again. Gas is going to become an even more volatile commodity due to relative scarcity and pressure for decarbonisation for investors. The question is: does this market look like something we want to become more or less dependent on in future?
Certain factors are making things worse. Russia's belligerence towards Ukraine means its supplies of gas to Europe fell by 25 per cent in 2021.
Germany has made a poor decision to shut down half their remaining nuclear power plants, which leaves them more reliant on gas and, unbelievably, coal.
One positive for Europe has been support from America, which recently became the largest exporter of liquid gas in the world. This comes from their shale industry – fracking as it's commonly known. However, those presenting this as an option for the UK are misplaced; the US shale revolution was specific to their geology, size, planning and, frankly, fairly lax environmental standards.
Because the UK is integrated into existing European and global commodities markets, any increased domestic production would make only a marginal impact on prices.
What should the Government do? It should start by removing VAT from energy bills. It could afford this because as prices have risen, so to have Government coffers from higher VAT receipts.
But fundamentally it must reduce our dependence on gas, or this problem will recur. There is much that can be done, but Conservative policy in this area is unambitious and short-sighted.
Tameside has many companies skilled in domestic energy services. I used a local company in Hyde a few years ago to reduce my home energy bills by sorting out my insulation and low-energy lighting. We don't need new inventions in this area. We need sufficient will.
Read more from the Tameside Reporter
Click here for more of the latest news
Click here to read the latest edition of the paper online
Click here to find out where you can pick up a copy of the paper