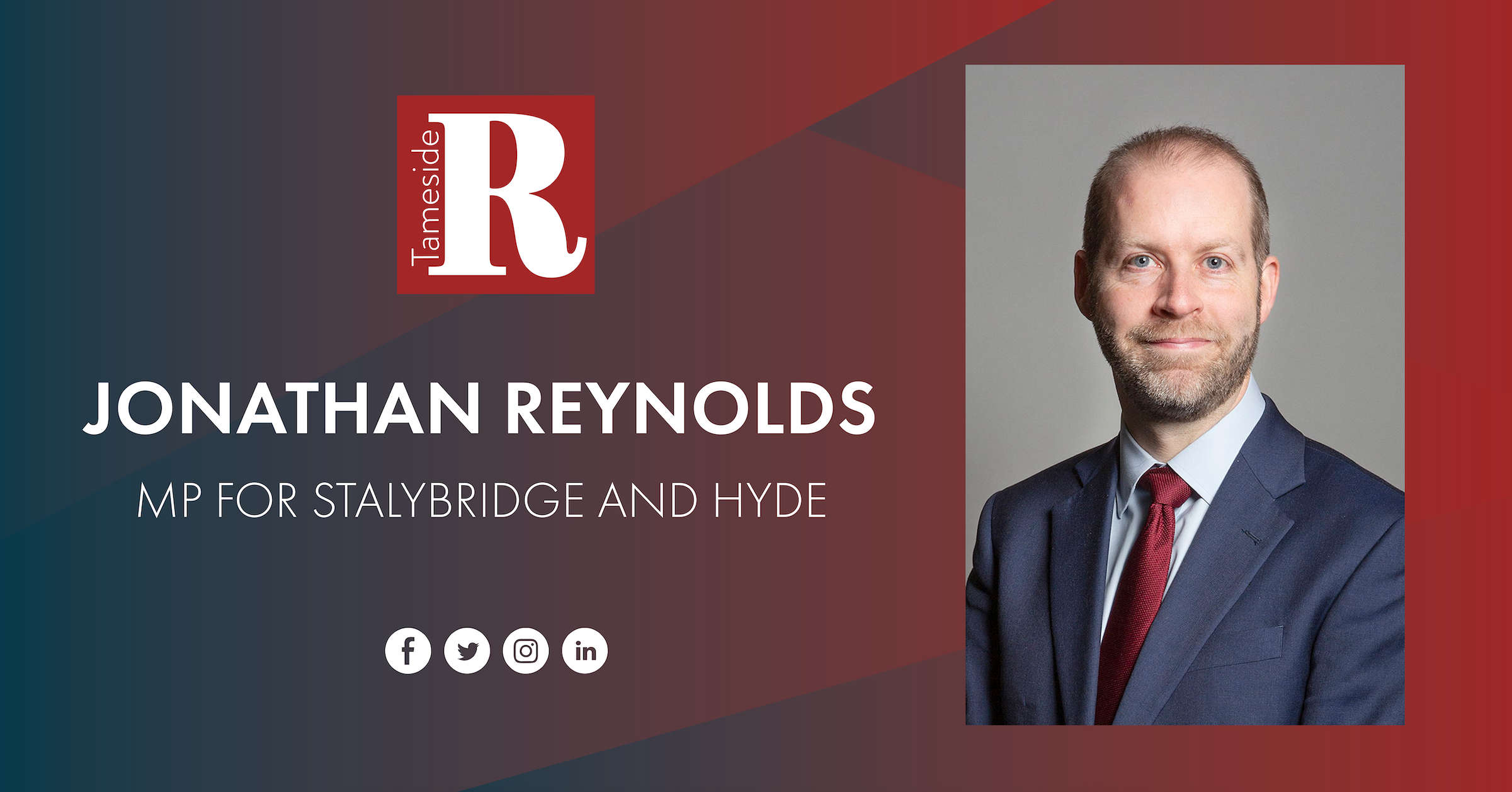 In his latest column, Stalybridge and Hyde MP Jonathan Reynolds writes about recent visits to local schools and the importance of extra-curricular activities in children's development.
I have really enjoyed being able to visit schools again having missed that aspect of my job at the height of the pandemic.
This month I had the total pleasure of meeting Charlie Bevin, a pupil at Buckton Vale school, who has had three operations to remove a brain tumour.
After surgery he initially couldn't eat, walk or talk. Now doing amazingly well, Charlie's parents generously asked me to help recognise the superlative support they received from Mrs Brown and her team. I was delighted to present the school with a certificate of achievement.
I was also excited to be invited to the coding club at St Raphael's. It's brilliant how primary schools are teaching essential skills for a digital age.
I had a go at the 'Dance Party' app and didn't do too badly, with some help from the pupils.
It was good to visit Ashton Sixth Form College too, to catch up not just about the college, which is thriving, but also about Longdendale and Rayner Stephens High Schools which are part of the same trust. I'm confident the leadership teams we now have in place there will make good progress.
I also recently enjoyed wonderful visits to Arundale and Pinfold schools.
I never cease to be surprised by how engaged children are in the world around them. The calibre of debate is usually more inspiring than in the House of Commons.
One thing that strikes me is how important extra-curricular activities are to our children's character development. From playing sports to visiting places like Portland Basin Museum to enjoying forest schools initiatives, important learning can take place outside of the classroom. All kids missed out during the pandemic, but the truth is, enrichment was already declining.
Since the Conservatives came to power in 2010, children's participation in competitive sport fell by 13 per cent, in music by 36 per cent, and in drama by a sad 47 per cent. My daughter is currently rehearsing for a school production of Matilda and it is boosting her confidence, work ethic and ambition. I want that for every child. Unfortunately, kids from the poorest backgrounds are three times more likely not to access extra-curricular activities.
That's why Labour is calling for Ten By Ten. By the age of 10 we want every single child to play in a sports team, learn an instrument, swim, debate, ride a bike, camp, visit a museum, go to the seaside, use a library, and perform on stage. Since I first stood to represent Stalybridge and Hyde, I have made education a personal priority. I hope the Government will soon recognise a rounded childhood is always a good investment.
Read more from the Tameside Reporter
Click here for more of the latest news
Click here to read the latest edition of the paper online
Click here to find out where you can pick up a copy of the paper