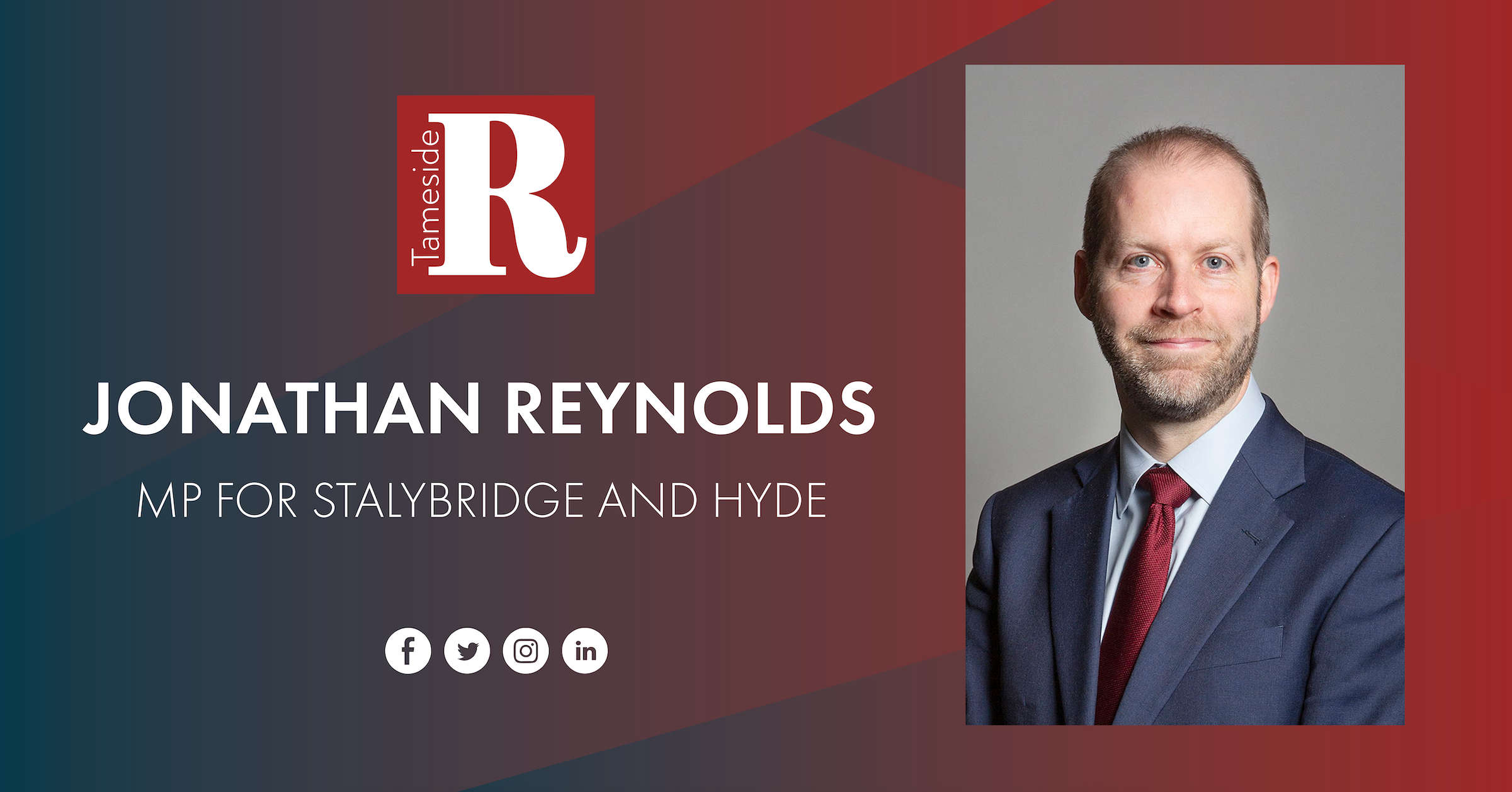 In his latest column, Stalybridge and Hyde MP Jonathan Reynolds embraces the joy that England's Lionesses have brought to the country following their European Championship success.
Pure joy. After 56 years (and one day!) football has come home.
England have won the Euros, the first time in my entire lifetime that my country has won an international tournament. After superb play throughout a dynamic and inspiring cup, being home with my family to watch the Lionesses win WEURO 22 on home turf was magic.
Watching the team's dreams come true and feeling the nation's mood lift was incredible.
Walking down the canal in Stalybridge later that evening hearing snippets of Three Lions and Sweet Caroline echoing from living rooms and beer gardens alike was pretty special.
The player's celebrations were pretty iconic too, with the team crashing the manager's press conference singing and dancing, and winning goal scorer Chloe Kelly single handedly sent Nike sports bra sales into orbit. Pure joy.
For my family it was a well timed and much needed mood boost, having sadly lost our dog Kennedy a few days earlier after nearly 15 years as part of the squad.
Watching my daughter Bess celebrate (in a Lionesses shirt thanks to her Nana) and know that girls can ace any sport or profession they put their mind to was life affirming.
Moreover, watching my increasingly football mad middle son Arthur approach this tournament with exactly the same fervour as the men's Euros last year was refreshing.
This is a new generation. Rightly, it doesn't occur to them for a second that women's football would be less riveting, less addictive or in any way, less.
The nation's recognition of the value of women's football of course hasn't come before time.
As Lioness turned pundit Alex Scott pointed out, just four years ago many of the English stadiums approached to host these Euros were initially reluctant or indeed passed the opportunity by.
For Hyde's own Stacey Copeland, former Lioness and boxer turned BBC Radio Manchester presenter, the moment brought validation for everyone who has championed and participated in women's football, saying the win was "For all of us who've worn the shirt, and for EVERY single person who's been part of the women's game over the years."
Locally we have a proud story to tell. Tameside United Ladies FC do a fantastic job; please follow them on social media and come along to support them.
It was also brilliant to see many local schools support Let Girls Play this summer, including Rayner Stephens, Yew Tree, Buckton Vale and Flowery Field.
I hope the days when girls can't access football in schools are well and truly behind us.
Read more from the Tameside Reporter
Click here for more of the latest news
Click here to read the latest edition of the paper online
Click here to find out where you can pick up a copy of the paper