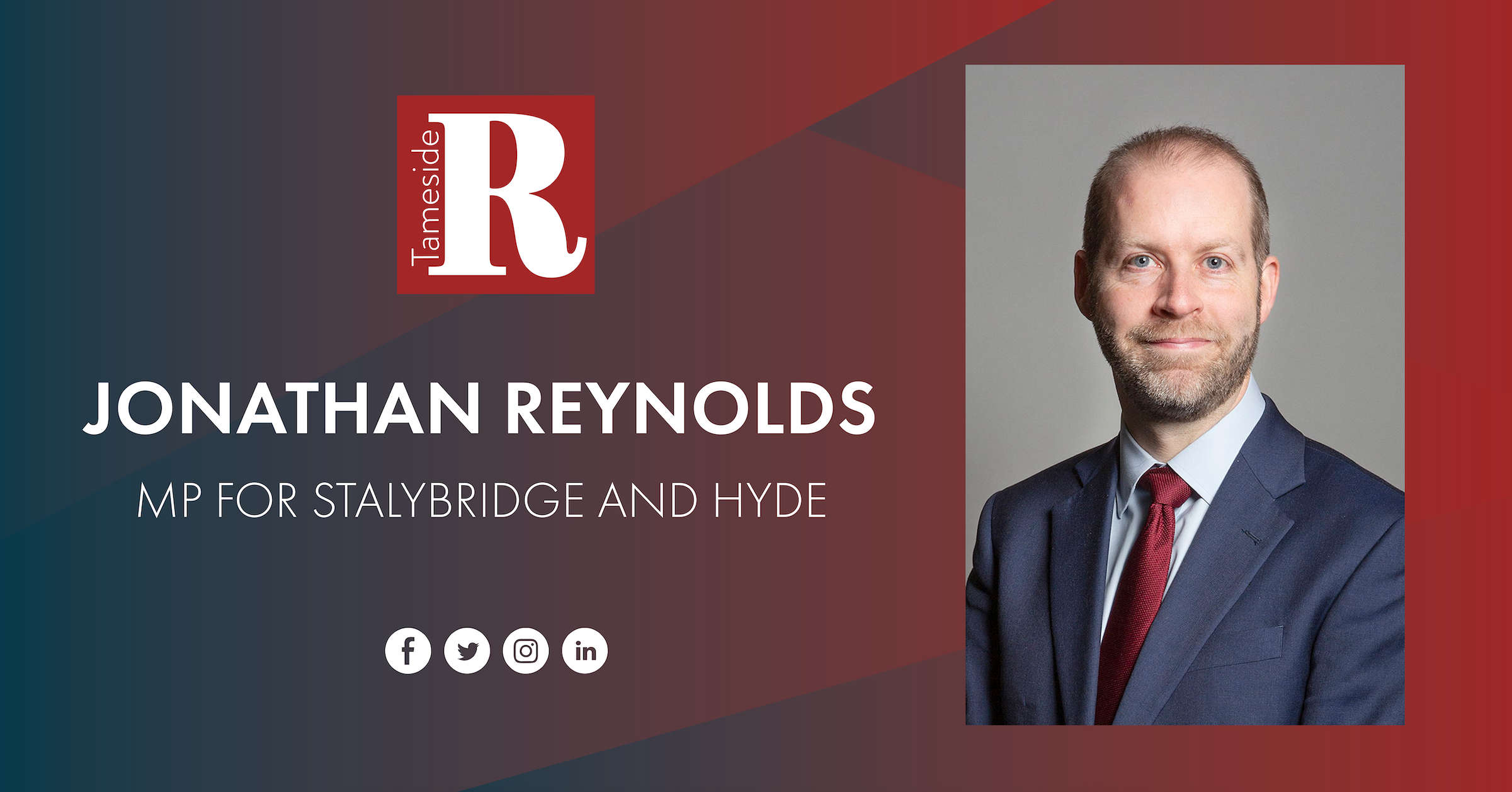 In his latest Reporter column, Stalybridge and Hyde MP and Shadow Business Secretary Jonathan Reynolds says he's proud of local companies and what they mean for the area.
It was an honour to make the keynote address at Make UK Conference this week.
I have always been passionate about British manufacturing.
My team joke they can't get me out of yellow high vis vests and it's true, I really do love a factory visit. I'm proud of Britain's history as a great maker fascinated by the machinery, the innovation and the skill and pride of the workforce.
As a Sunderland lad by birth, I've always viewed the nickname 'mackems', a diminutive of 'make thems', as a badge of honour, without any of the shame the Geordies perhaps intended it to inflict.
In Parliament I've been a long-standing officer of the All Party Parliamentary Group on Manufacturing, and I deeply believe manufacturing is the story not just of our heritage but of our future.
Taking to the stage in front of the leading manufacturers in the country, I was profoundly pleased to be able to mention some amazing local companies on this national stage. From Stepan in chemical production, to Smurfit Kappa in packaging, to the Stamford Group in plastic moulding, to Kerry Foods in food production, to name but a few.
I know all MPs love their own parish, but I am proud of those firms. Proud of what they do, and I'm proud of what they mean for my local area. They provide not just jobs – but good jobs. The kind of jobs you can raise a family on.
I am also proud that, with me as Shadow Business Secretary, Labour is an unashamedly a pro-business, pro-worker party. That's not a soundbite. It's based on the fact that when I visit a factory, what the union reps tell me is 90 per cent the same as the management: that energy costs are devastating, that promised skills training has not been forthcoming, that Government rhetoric has been followed by moving goalposts and insufficient action.
Already, in the first few months of this job, I've been able to get out and see some incredible things we are doing in the UK.
Electric cars in Sunderland, new innovative glass products in St Helens, green hydrogen being made in Sheffield. And it genuinely excites me for the future.
There is much to look forward to, but right now, the UK manufacturing sector is calling out for policy makers to deliver a bold and cohesive industrial strategy.
I, for one, am listening.
Read more from the Tameside Reporter
Click here for more of the latest news
Click here to read the latest edition of the paper online
Click here to find out where you can pick up a copy of the paper