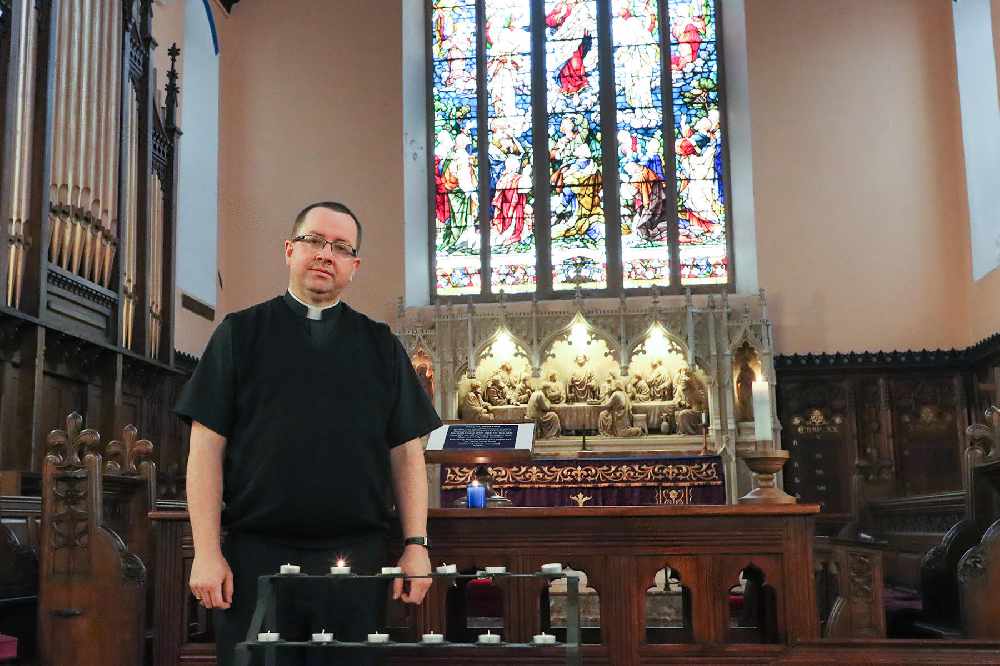 One of the unexpected things that's happened recently is more 'phone calls relating to weddings. 
Not the calls sadly cancelling or postponing them that came earlier in the year, but calls to book them at relatively short notice, for people who want to get married soon for a variety of reasons.
We're so glad to be able to help in this way now that church buildings are open again, and it's a real encouragement to join couples on this next step in their journey.
Also, people are looking to arrange memorial services for those they have lost during the past months who didn't get the send off which would have been their choice.
Of course there are still lots of precautions in place, but again we are delighted to be involved in these plans.
Unfortunately, there can be issues of cost that prevent folk coming forward to mark occasions in this way, but part of our calling as the church here is to be available to everyone, regardless of finance or anything else.
Proud
We are proud to do this, and it isn't just a part of our response to Covid-19, but is how we work all the time - all are welcome, always.
It's hard to believe it's almost the middle of July, and that there's talk of the end of term (though there have sadly been so many endings in this way already).
Again, it's encouraging that guidance now allows our schools to make use of church buildings, even in a limited way and with all the precautions being observed - the events we are able to hold, especially for Year 6 children leaving primary education, are important steps on the journey.
The journey of the past few months has seen steps forward and back, and sometimes a feeling of not moving at all.
Things are gently creeping forwards for now, as the 'R' rate remains mercifully stable and hospital admissions decrease. Thank goodness for that, and long may it continue. And while all this is the case, we keep on taking steps forward together.