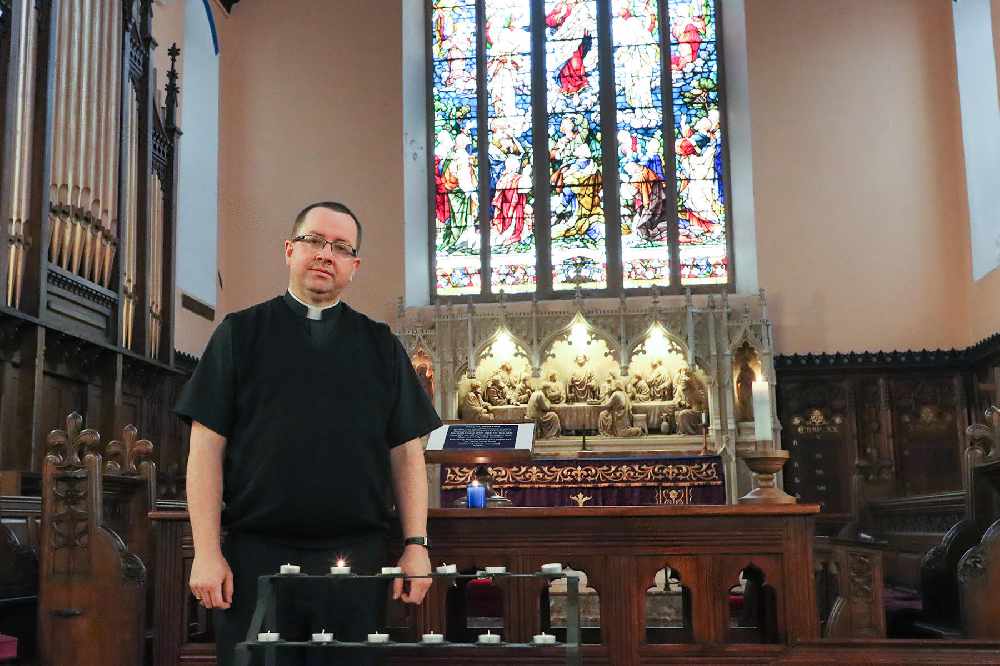 In his latest column for us, the Vicar of Mossley, Rev David Warner, reflects on being able to welcome people into church last weekend for the first time since lockdown began.
On Sunday last we were able to reopen our churches, after more than 90 days of not being able to welcome people.
It was an emotional return for some, and many of us feel very conflicted about those families who haven't been able to hold the funeral they wanted during this period.
Churches are complicated buildings. In many ways they often aren't at all practical - they're massive, expensive, vulnerable to all kinds of problems and often (as in the case of Mossley!), not built adjacent to adequate car parks!
They're also loved by those whose family stories are woven into the stones, and speak of the enormous welcome and love of the community to which they belong - St George's and St John the Baptist speak of the mill owners and those down the years who built them, fitted them out, and worshipped in them, and as the inheritors of them it's our job to hand them on.
During my time here we've worked hard to make the buildings available to everyone - for school events, Christmas tree festivals, concerts, for the Armistice 100 exhibition which was viewed by more than 1,600 people and most recently for the bicentennial exhibition about Peterloo.
Churches, because they are old, because they have been there through so much, are part of the story of our community and the events we've been through.
In due time we shall find a way to remember and memorialise the events we are living through: those whom we have lost, and those whose hard work and devotion to others is enabling us to go forward.
For now, it's enough to know that the church doors, like the shops, schools and others, are reopening and we're all stepping out into the light again.
St John's is open each Sunday 9am-11am and St George's 10am-12noon for private prayer.
Small funerals in church are now possible.
We hope to be able to resume other events and celebrations soon.