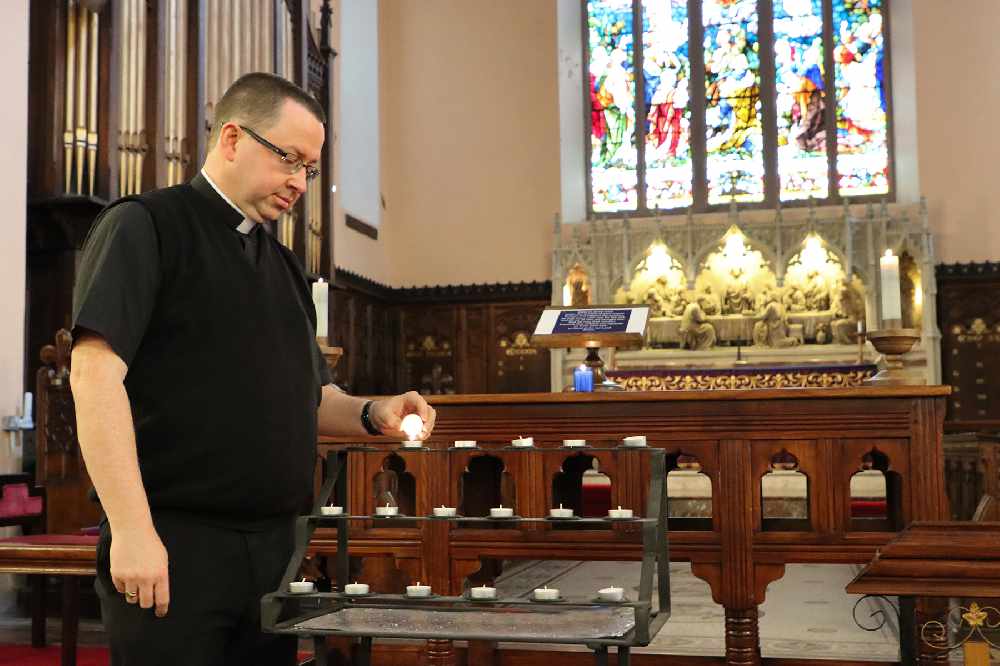 In his latest column for us, the Vicar of Mossley talks about the church's service this weekend to commemorate baby loss awareness week.
This week (October 9-15) is baby loss awareness week.
As part of the week, we're holding a memorial service at St George's on Sunday the 10th at 1.30pm.
It'll be a short service and time for people to come together to mourn, to remember, and to treasure the memories of those we have loved and lost in the most tragic circumstances.
One of the most profound pieces of wisdom I learned when I was training for ordination, is that sometimes (in fact quite often), there are simply no words when something tragic happens.
We fumble for something to say, something sympathetic and encouraging, but really there is nothing to say, nothing that can even attempt to name the reality of the horror being encountered.
The only thing we can do is be there, and be in the moment, and in the grief, with those who are hurting.
At our service this weekend, and all this week, we will especially be holding those who encounter the death of a child, at any point and for any reason in our prayers.
There is wisdom in simply being silent but being willing to be alongside someone who needs support and care - and we hope our service and our prayers will be something of a consolation, support and encouragement to those in such awful need.
Grief is the price we pay for love, and love hurts when those we adore are snatched from us so cruelly.
But love holds us all together and with support and care, love allows us gently, nervously, carefully, to start to move with it. We remember, and treasure the memory.
Read more from the Tameside Reporter
Click here for more of the latest news
Click here to read the latest edition of the paper online
Click here to find out where you can pick up a copy of the paper