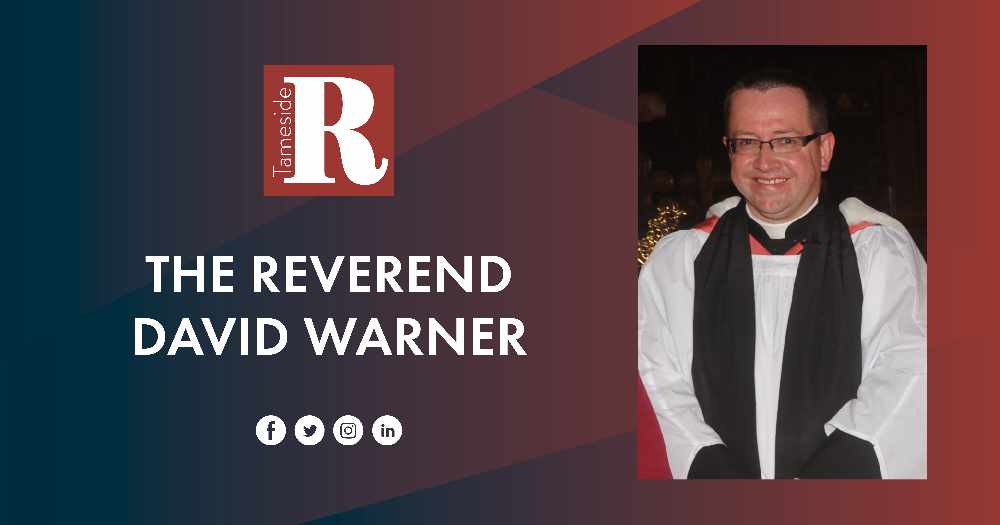 Reverend David Warner, the Vicar of Mossley, reflects on England's Euro 2020 journey and the symbolism of the English flag in his latest column for us.
It might not quite have come home last weekend, but no one could say that the team didn't try their best - given the weight of expectation and hope, who could not have been nervous in their shoes?
The most impressive thing, I think, has been the utter support for his team by Gareth Southgate, their manager, and his fantastic leadership, by word and example, throughout this competition.
I am proud of the team, and proud to have a church whose patron is associated with the flag of England, the Cross of St George.
You will have seen it quite a lot recently, and it is also the flag of the Resurrection; the blood red cross symbolising the sacrificial love that gives itself for others, and the ultimate victory in the fight against evil.
That is why it is the English flag. The flag stands as a reminder that we as a nation must never succumb to the evils of hatred and bigotry in any form; but to extend that love to all of God's children.
For the Cross of St George is, above all things, a banner of inclusion.
In this time of pulling together, ensuring none are left behind, and that each and every member of our national family is cherished, supported and encouraged, we can, all of us, do no better than to look to the example of what it is to truly be a team.
Read more from the Tameside Reporter
Click here for more of the latest news
Click here to read the latest edition of the paper online
Click here to find out where you can pick up a copy of the paper