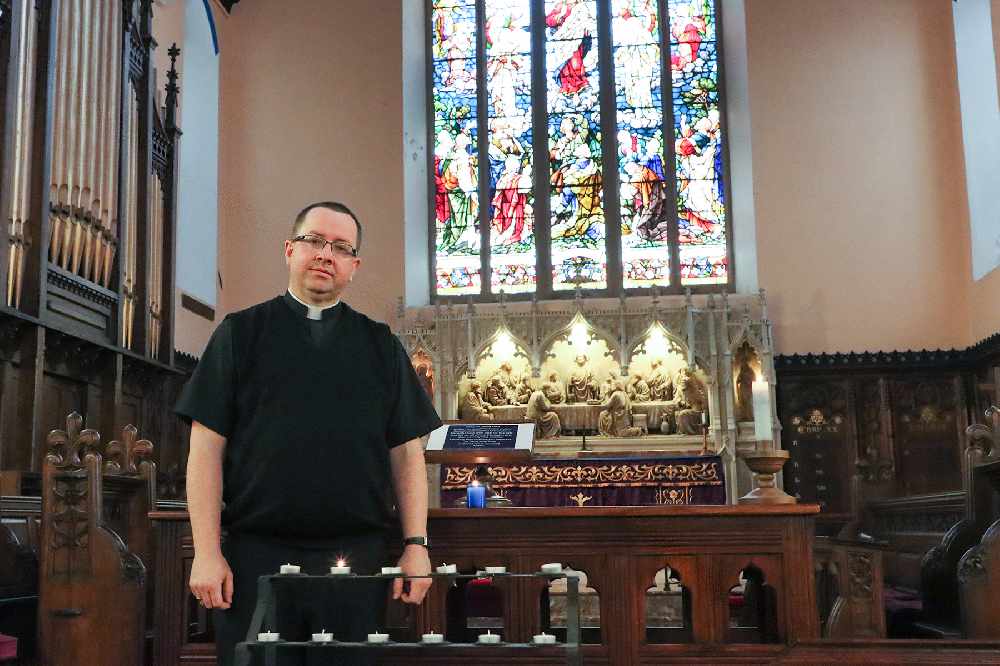 In his latest column for us, the Vicar of Mossley, Rev David Warner, tells us about a special personal anniversary coming up and how we should reflect on the past as we look to move forward.
On Sunday 28th June I'll celebrate my sixth anniversary as a priest (and in September I'll have been in Mossley for four years).
It'll be another significant day of celebration and looking back in thanksgiving.
My ordination was at St Albans Cathedral in Hertfordshire, and was the start of the amazing adventure that ministry really is.
My dad has been a priest 43 years this year, so I have a while to go yet!
Anniversaries, celebrations, so many special days have been changed by the effects of Covid-19 and lockdown this year.
So many people have been unable to celebrate things as they would wish (like our school leavers, wedding couples and many others), and some harder and more challenging days have been made even more challenging by the events our world has been living through.
I've been privileged to lead 15 funerals for families during lockdown, and every one of those services has been unimaginably different from what the families would have wanted for their loved ones.
As we look forward to the next stage of lockdown being eased, and what may be possible, we hold on to the days of challenge and celebration which have marked the past few months - and maybe we have rediscovered simpler and more meaningful ways of marking special occasions - a garden party alongside friends and neighbours, and at the other end of life, the streets that have been lined with supporters sending funeral families on their way with a very real knowledge of how much they are loved and supported.
It will take a long time to process the events we are living through - but look back we must, at the times that have made us proud, and then we must look forward together to writing the next chapter.