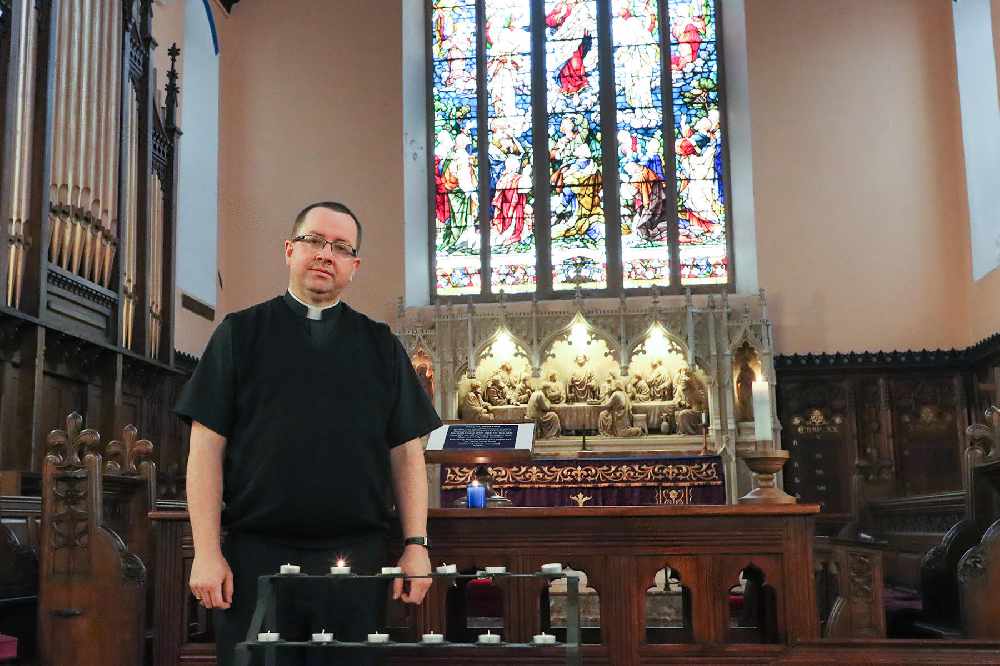 In his latest column for the Reporter, Reverend David Warner reflects on being the Vicar of Mossley for exactly four years.
Friday, September 4, marks the day that I have had the privilege of being Vicar of Mossley for four years.
Due to the nature of the role here, and the putting together of three parishes, I'm the 20th Vicar of St George's and the 16th of St John the Baptist, and the 1st Vicar of the whole town - Mossley (which I now know means top and bottom!), Roughtown and Micklehurst.
Four years has gone by quickly and lots has happened - though this year seems to have lasted forever as we've lived through the most significant period of change in generations.
My job isn't really a job, it's a way of life. To quote a much wiser priest than I, 'I am what I do and I do what I am.'
To put it another way, everything I do and am is a part of my role in this community, and all of that is the hugest privilege.
The people of this town have been amazingly welcoming, first to me, and then to Penny when she became my wife (and the Vicar of the next door parish!).
I'm blessed by ministry in our schools and community groups, and most especially by the things which aren't so visible or obvious - home visits, phone calls, baptisms, weddings and funerals - I am privileged to be a witness and a small part of the most extraordinary, challenging and important moments in the lives of our community.
So, thank you Mossley for the past four years, and here's to our future together - being 20th, 16th and 1st reminds me that one day I'll move on and someone else will come and minister here.
But for the moment, I'm grateful for this time and the people I have been loaned to care for - not just those who come to church, but our whole community.
Thank you Mossley, and please, keep praying, working and doing all you can to support each other in these tough times.