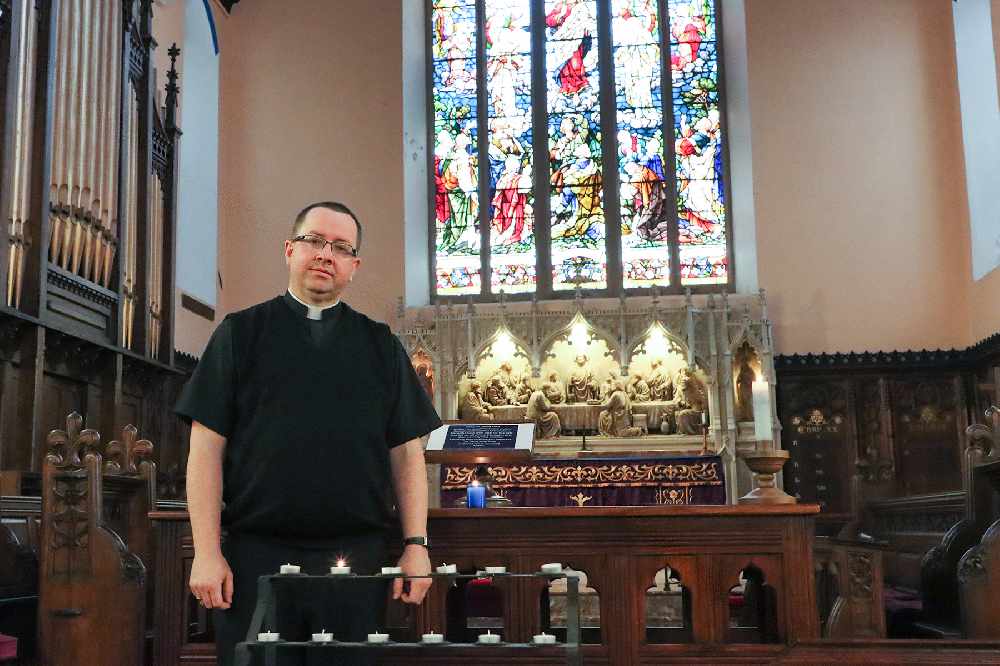 In his latest column, the Vicar of Mossley, Rev David Warner, tells us about a random act of kindness he received and how the parish plans to mark Friday's third anniversary of the Manchester Arena bombing.
During the past few weeks, many of us have read of RAKs going on in our community - Random Acts of Kindness.
Last Sunday morning, Penny and I received one of these and found some beautiful parcels on our doorstep from Salsa Beauty, telling us we'd been nominated by others to receive some treats.
We are really grateful for this, and Buddy (our dog) was even more pleased when we found a bag of dog treats in them!
It's such a privilege to be part of community which is so kind and works so hard to look after others, and as Vicar I am hugely proud of the community I serve, and of the small part which we are able to play in supporting others.
There are lots of others RAKs going on every day, and they all make someone smile and are so appreciated by the receiver.
Our schools are continuing to prepare for the potential return of more children next month.
This is a really challenging time for the staff and the children and families they serve and each and all of them deserve our support.
I'd also like to say here just how amazing our children and teenagers have been through the whole period of lockdown. It must have been horrible to be parted from friends and routine as well as having to stay indoors and complete school work away from the usual support and at home.
Thank you to each and all of them, and the families who care for and support them, for all you have managed to do to keep yourselves and others safe in recent weeks.
Tomorrow (Friday), we recall those who lost their lives, and those whose lives were changed forever by the Manchester Arena bombing in 2017.
As for the past two years, the floodlights of St John's will be switched on from 10.09pm on Friday night, staying on for a minute for each life lost in the tragedy: the lights will go out at 10.31pm, the moment the bomb exploded. We are proud to play our part in remembering, and working for a better world.
Every day continues to bring new challenges and stresses for all of us - please get in touch if there's something you think we can help with or support. Call 01457 237667 or email vicarofmossley@gmail.com.