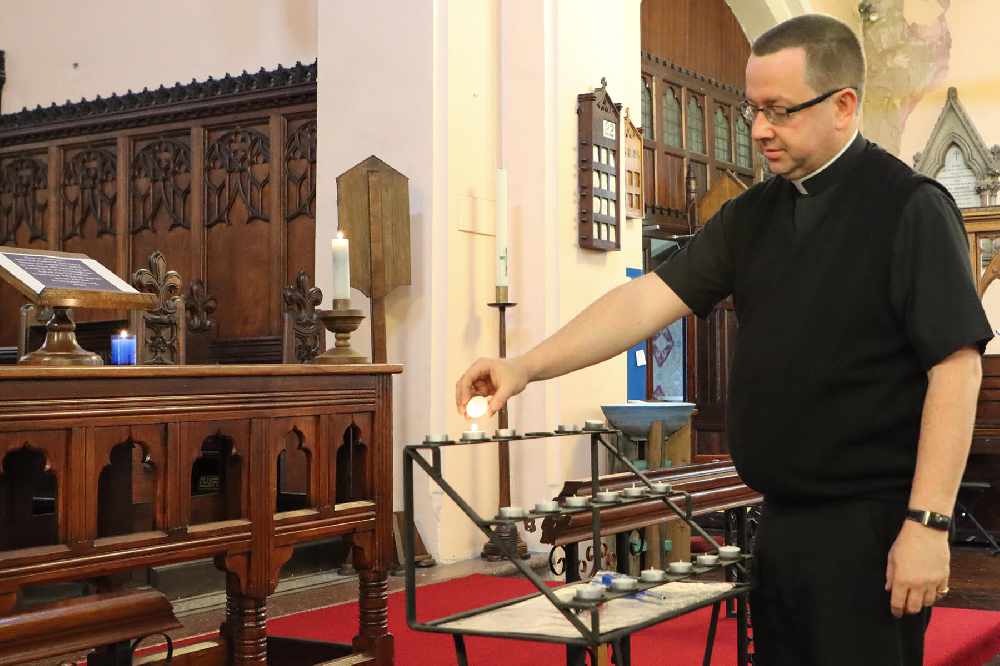 In his latest column for us, the Vicar of Mossley, Reverend David Warner, says people need to support each other and know support is there for them whatever the Covid rules and restrictions are.
In our house, there's a strict tiered system. Buddy (our dog) is at the top, then our recently adopted chickens, then us.
We all understand the system, especially Buddy, who is absolutely confident that he's at the top.
The new tiered system for coping with Covid-19 is supposed to be simpler than the measures that went before, and hopefully that will let us all know what we're supposed to be able to do, or not do.
Abiding by the restrictions is painful and challenging, and thankfully most of us want to do the right thing to protect ourselves and others.
All of these decisions can feel like the rules treat people and their livelihoods and security as simple commodities, which can be made easily disposable, and are therefore not important.
We are all in the same boat in the sense that many jobs are precarious at the moment (mine too), and we're all nervous about the long months of dark nights, cold days and little, it seems, to look forward to.
The greatest challenge and reward of my work is the people I work with and serve - the real people, living their real lives.
It's a scary time for grandparents who haven't seen their grandchildren for months, and parents worrying their jobs may disappear overnight.
Whatever the rules and the restrictions are, we need to support each other, and know that support is there for us.
At St George's Church, a special candle now burns 24/7 - even when there's no-one there to see it. The candle burns as a sign that light shines in our present darkness - the light of those working to keep others safe, to care for their families, and that the end will come and we shall again be free to celebrate in the ways we choose.
Check on someone you care for today - and know that others are there for you too.