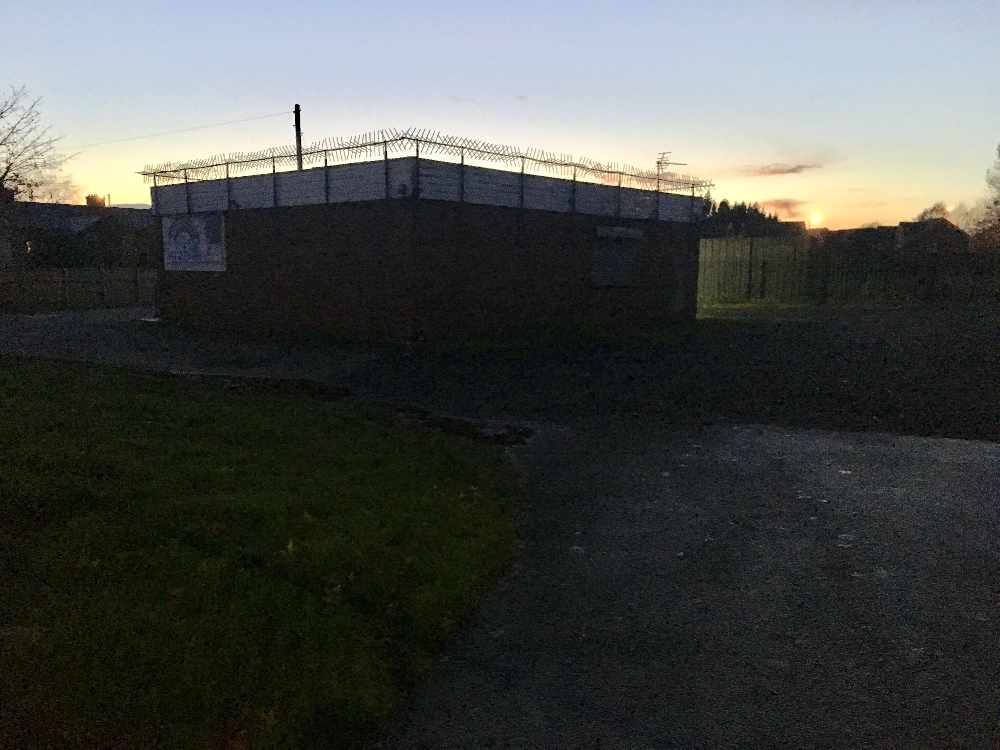 Residents living next to a Tameside church have complained of services lasting 'until 3am' and described having to wear earplugs to be able to get a good nights sleep.
The council's planning committee has granted permission for the Celestial Church of Christ in Audenshaw (pictured) to redevelop their premises and build an extra storey.
The approval came despite objections from neighbours over 'exceptionally loud music' late at night and 'shouting in the car park' outside the venue.
The church on Kershaw Lane is currently single storey, and based out of an old youth centre.
A petition signed by around 130 people is understood to have been sent to the council opposing the plans.
The Local Democracy Service spoke to residents living around the church who all described having experienced problems with noise.
One man, who asked not to be named, said he was moving house – largely because of the issues he has experienced which he said have been going on for four years.
"They will turn up at half nine at night and start a service till 3am," he said.
"You can hear everybody leaving, slamming doors. Because of all the problems we are moving after 30 years.
"There's just lots of shouting, my wife works at the hospital and starts at 7am in the morning on Saturdays and Sundays.
"We have to wear earplugs sometimes to sleep. It's not done a lot for our mental health.
"There are sometimes on a Sunday when you can hear them over the top of the telly. It's like having a festival next door."
Val Maken, who lives on Kershaw Lane, said: "I can't understand why a building that small needs a big booming microphone, it's as though they want to hear their own voices without consideration.
"God knows what will happen if it gets bigger. I don't mind if it's a nice building and insulated. I just wonder how much traffic will come down this lane.
"There are far more cars coming up here now than there ever used to be.
"The problems are when it's booming and they don't seem to realise it's a problem when they go loud, they don't think they are doing no harm.
"I have lived here for 37 years, it doesn't mean you can be disrespectful to your neighbours. During the summer you can hear the services when you're out in your own garden."
Another woman who lives nearby said: "It does keep us awake.
"Our daughter is in the attic and she can't have her windows open during the summer when they're being so loud.
"There's car doors slamming and shouting when they come out at the early hours in the morning.
"But you just kind of learn to live with it because it's all the time."
A man, who also lives in the area around the church, said: "The worst time is the summer, then you can't sit out of an evening in your own back garden.
"But then we've had letters through saying how would we like to contribute money to build the new church. It's ridiculous."
A woman who lives on Audenshaw Road said: "In the summer there is a tremendous noise, they had these big loudspeakers for what they are calling their festival.
"It has quietened down now but during the nights sometimes you can hear all the car doors slamming."
Another man who lives on the road said: "In the past it's gone on quite loudly and we complained to the council. But we don't know what's going to happen in the future."
As part of the planning approval for the redevelopment of the building, there would be soundproofing and the hours of use limited from 9am to 10pm, Monday to Sunday.
Speaking on behalf of the applicant at Wednesday's planning meeting, agent Grant Erskine said that concerns about noise would be addressed by the measures proposed by the planning officers.
"It's actually an improvement on the area, it's an opportunity to create a beautiful building here," he said.