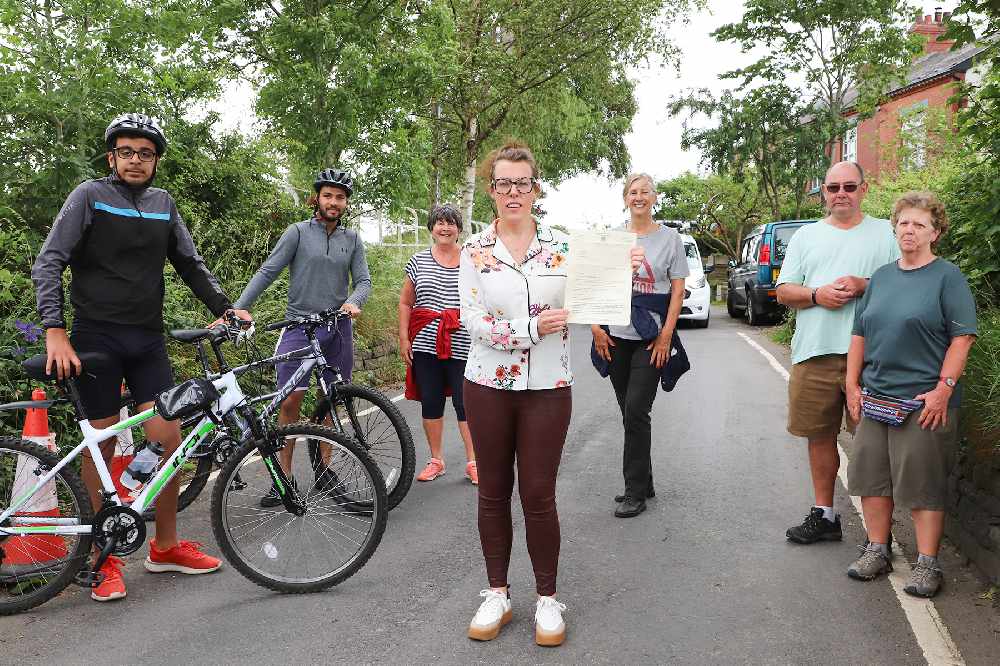 Residents on a small country lane in Ashton have been left worried over public safety following a rising number of 'near-misses' from speeding motorists, fly-tippers and party-goers.
Neighbours on Alt Hill Lane have been trying to get Tameside Council to take action on the matter for a number of years, trying to get further traffic calming measures in a bid to halt fast cars.
"The road is just meant for light traffic," explained Charlotte Greenbank, "Many of us are scared to walk down it for fear of being hit by oncoming vehicles coming down the lane at high speed – I have a two year old daughter and sometimes it is a struggle to put her in the car or even go for a walk.
"Only one car get through at a time and there are no signs.
"There was an accident involving one of the neighbour's dogs, who had his foot ran over while lying down on his drive. The council did repaint the road signs after a few near misses last year, which is better than nothing, but it has since been resurfaced.
"All you ever get is they'll do something "if there's an accident" or they "don't have the means at the moment", but we've had incidents where a drunk driver has crashed at the top of the lane and now a number of fly-tipping issues as it is a shortcut."
Residents have asked for the lane to be made access-only, but have been further frustrated by the lack of action from the council despite efforts from Cllrs Lee Huntbach and Pauline Hollinshead.
The council have proposed to close off a dirt track at the back of the lane at the cost of roughly £2,000 as part of a consultation – but neighbours have stressed this does not resolve the problem in the slightest.
"We have been reporting all the incidents to the police as instructed – the council were looking for more feedback for a consultation the 12th of June and are now planning on shutting that dirt track."
The road, which sits at the boundary of Ashton and Oldham – which saw a large illegal rave earlier this month in Daisy Nook – has been plagued by fly-tipping.
"All sorts gets dumped down there on the layby," Charlotte added.
"Fridges, garden furniture, sofas… we've also seen a number of nitrous oxide canisters left there. We just want something to be done."