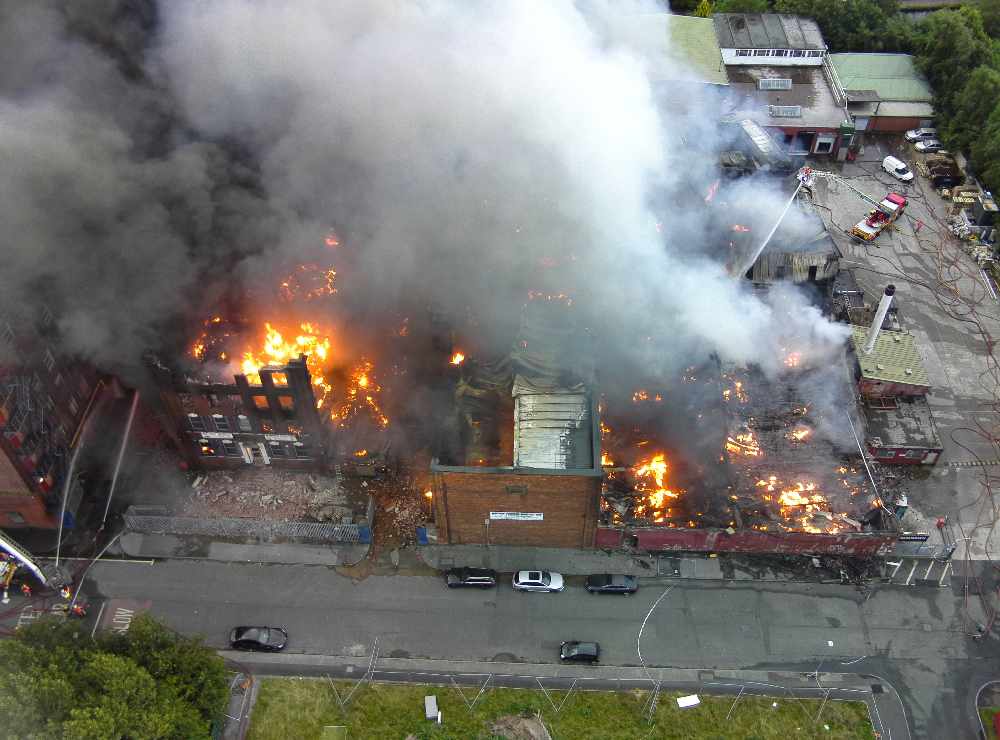 Residents affected by the fire at the mill on Oxford Street East in Ashton are being supported by the council after being evacuated from their homes.
Approximately half of the households chose to stay with friends and family whilst 23 people went to a nearby rest centre where they were provided with beds, hot food, refreshments, toiletries and support by Tameside Council staff.
Now they're set to move into temporary accommodation provided by Jigsaw Homes until they're able to return. No timetable is yet in place as the site is still a hazard zone but the situation will be reviewed tomorrow [Thursday].
Some road closures still remain in place on the side streets surrounding the mill but Stockport Road is open. Ashton Canal and towpath are currently closed close to the mill.
People are being asked to avoid the area and for local residents to keep their windows and doors closed.
Tameside Council Executive Leader, Cllr Brenda Warrington, Said: "Firefighters have made excellent progress overnight working to tackle the blaze and reduce the smoke plume. However, as a precaution It was necessary to ask a number of our residents in the area to leave their homes and move to a place of safety.
"Our Emergency Team and Incident Officers from across the council supported the evacuation of residents overnight. Those affected were contacted door to door and have been provided with beds, hot food and drinks at our rest centre. The situation will be reviewed tomorrow as to whether residents can return to their homes but in the meantime Jigsaw homes will now support in providing temporary accommodation for those residents still at the rest centre. I'm pleased to see such a swift, comprehensive and personal response to ensure the safety of our residents from across the council and our partners. We will of course continue to support the fire service throughout the incident and keep those directly affected and surrounding areas aware of any updates."