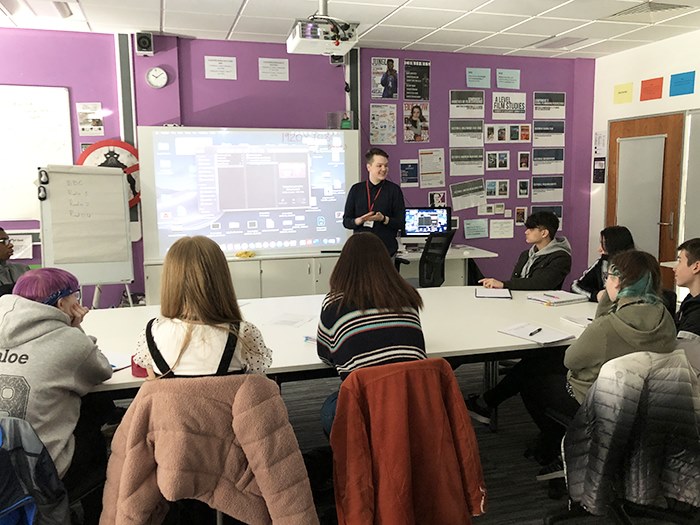 Our very own multimedia journalist Lee Wild visited students at Clarendon Sixth Form College in Ashton recently to talk about his career so far.
He delivered a presentation to A-level media students on what it takes to be a journalist in the modern world, the opportunities available to journalism graduates and gaining experience in the industry.
The students were also given the opportunity to take part in a Q&A with Lee and were shown a show reel of his media work.
Lee has worked as a journalist for the Tameside Reporter for five years, covering local stores in a variety of formats including print, online and radio. His career began after he qualified in journalism at UCLan and worked as an intern with the BBC Politics Show.
Lee said: "In journalism there is no normal day, which is what I like about it. You can be covering the moors fires from the scene one day and the next you're speaking to a charity about their fundraiser, it's very different.
"All I would say about the industry is, get as much experience as you can and work hard. If you follow those points, you can have a fantastic career."
Andrew Findlay, media teacher at Clarendon Sixth Form College, said: "I'd like to thank Lee for taking time out of his busy schedule to visit the college and talk to our students.
"The industry is becoming more and more digital and video based and I think he is the perfect person to talk to about how this has developed over the last couple of years. I hope that the students learnt a lot from his talk and realised just what can be achieved."
To find out more about media and A-level courses at Clarendon Sixth Form College, call 0161 908 6600.