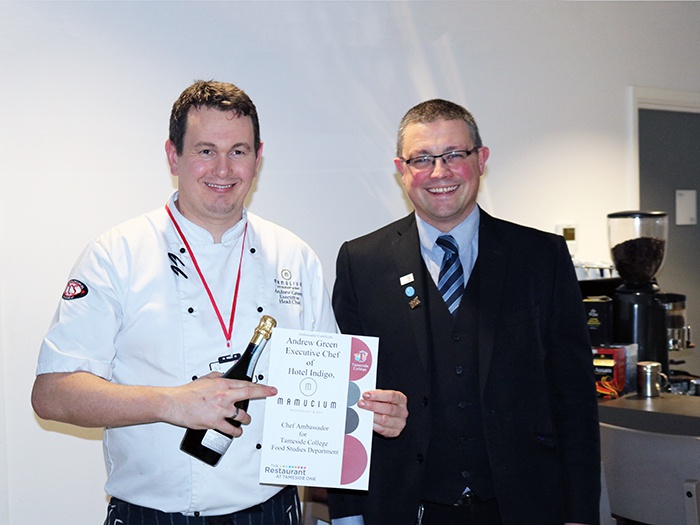 A former Tameside College student and now renowned chef is the new face of the Ashton college's restaurant.
Andrew Green (pictured left), who is executive head chef at Mamucium restaurant in Manchester, has accepted the role of ambassador for the college's 'Restaurant at Tameside One'.
The 37-year-old's new role will see him visiting the college for open events to chat to prospective students, taking part in themed evenings in the restaurant, inviting students for work experience placements at Mamucium restaurant and providing advice and guidance.
Andrew - who used to live in Glossop and now lives in Stockport - began his career as a student with Tameside College, studying a level 3 qualification in professional cookery.
Well known in the hospitality industry, he has worked in five-star hotel restaurants including the Lowry and Radisson Blu, for most of his career.
Last year, he was also awarded 'mentor of the year' by the Manchester Hoteliers Association for his work with those in education.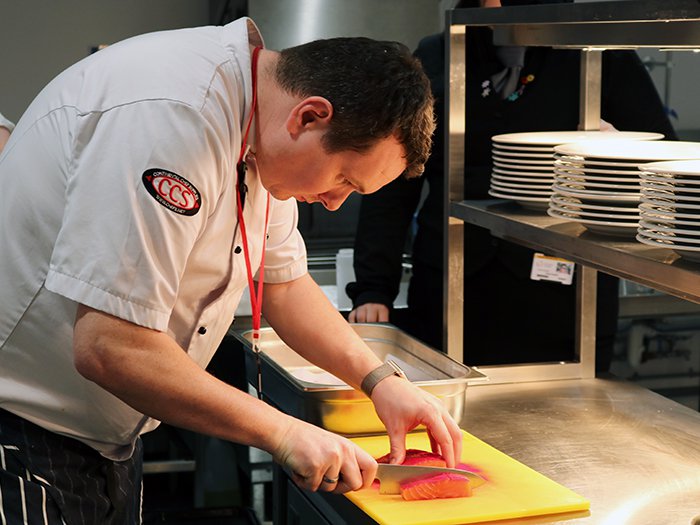 Andrew said: "I am very proud to receive this honour from Tameside College. As a former Tameside College student of it is nice to come back as an ambassador and pass on my knowledge of the industry to those training to become chefs or restaurateurs.
"I believe that working with chefs in the industry is a massive benefit to students because it is a step up from the classroom and you can see the positive changes when they take part in work experience. Thank you to the college for this fantastic opportunity and I look forward to what's ahead."
Damian Cox, head of department for hospitality and catering at Tameside College, said: "To have Andrew on board at The Restaurant at Tameside One is amazing. He is one of the best chefs in the north-west, if not the UK, so it's the perfect opportunity for students to see what they can aspire to be.
"His knowledge, experience and skills will serve the college very well and I hope that there are many years of a great partnership ahead for us."
To find out more about hospitality and catering courses at Tameside College and The Restaurant at Tameside One, visit www.tameside.ac.uk or call 0161 908 6600.