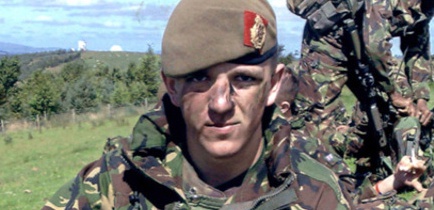 The family and friends of Kingsman Sean Phillip James Dawson gathered at Stalybridge War Memorial this morning to remember him on the tenth anniversary of his death.
Kingsman Dawson was killed while serving his country with The Duke of Lancaster's Regiment (2 LANCS) in southern Afghanistan on February 14 2010, aged 19.
He wanted to join the army from as young as six, when he saw his father, Sean, return home from the Bosnian War. Aged 11, he joined the local Stalybridge Army Cadet Detachment, staying until he was 16 and rising to the rank of sergeant.
Sean was honoured with the task of taking charge of the ceremonial divisions for the local Remembrance Sunday marches and was tasked with raising and lowering the flag for The Last Post. For Sean, it was the highest honour.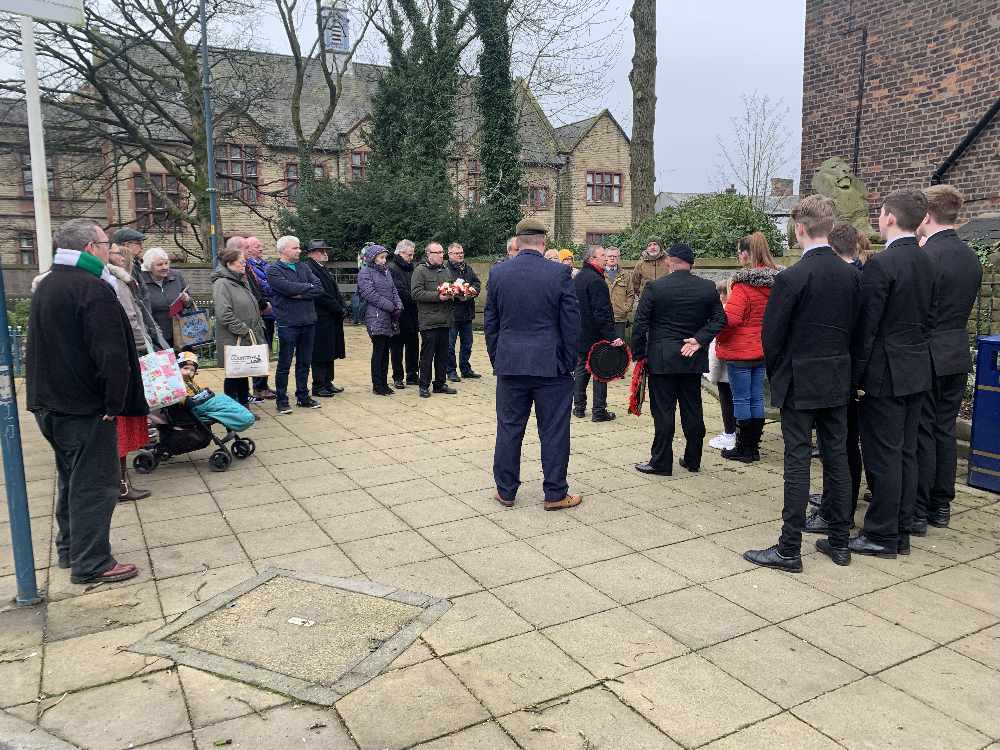 He joined the army full-time aged 17 and was posted out to Cyprus after his basic training. He became the Inter-Battalion Light-Welter Weight Boxing Champion and was named the Battalion's top sniper.
The 2nd Battalion Duke of Lancs were deployed to Afghanistan on January 18, 2010. On February 14, Kingsman Dawson was part of an ambush set up by Battle Group North West, approximately 300 metres north west of Patrol Base Minden.
The ambush engaged suspected insurgents with small arms fire and during the resulting contact, Kingsman Dawson suffered a gunshot wound and was killed.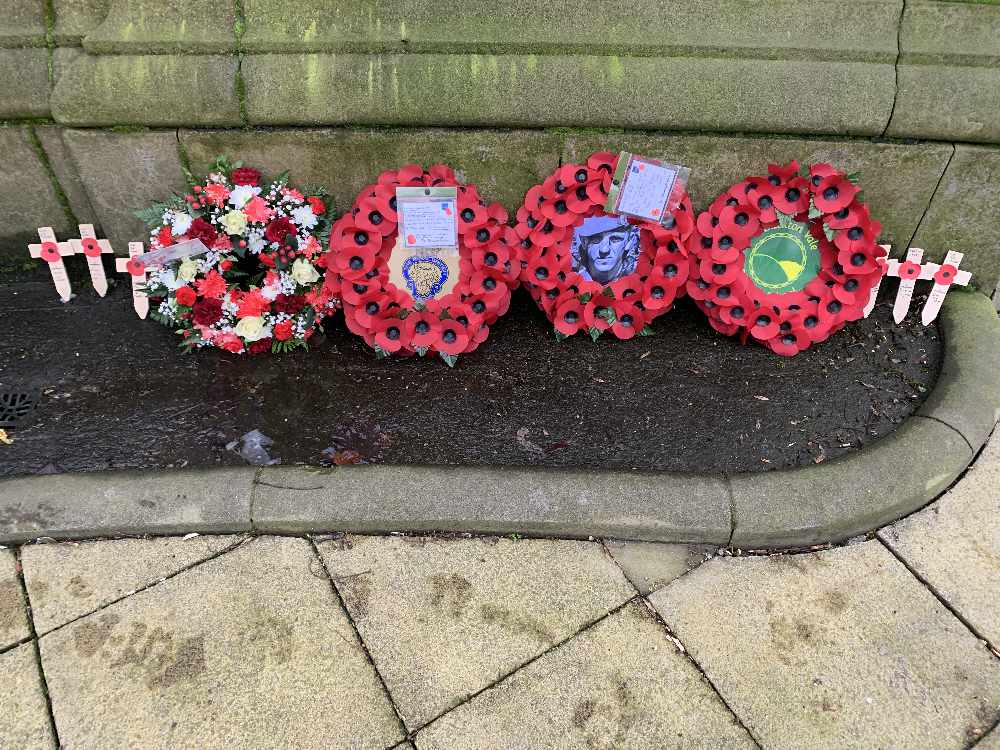 Today, his family and friends were joined at Stalybridge War Memorial by representatives from Buckton Vale Primary School, Copley Academy and the Stalybridge & Dukinfield branch of the Royal British Legion, who laid wreaths and wooden crosses.
Peter Edwards, of the British Legion, read out the poem 'For the Fallen' by Laurence Binyon, followed by a letter written by Sean Dawson Sr, explaining how proud his family would be to see his son's name on the war memorial extension.
"To think it's been ten years since Sean died, it's gone so fast," he said afterwards. "He wasn't one for planting trees or anything like that. His place was the war memorial; he loved it here. So it seems fitting that we should remember him here today."