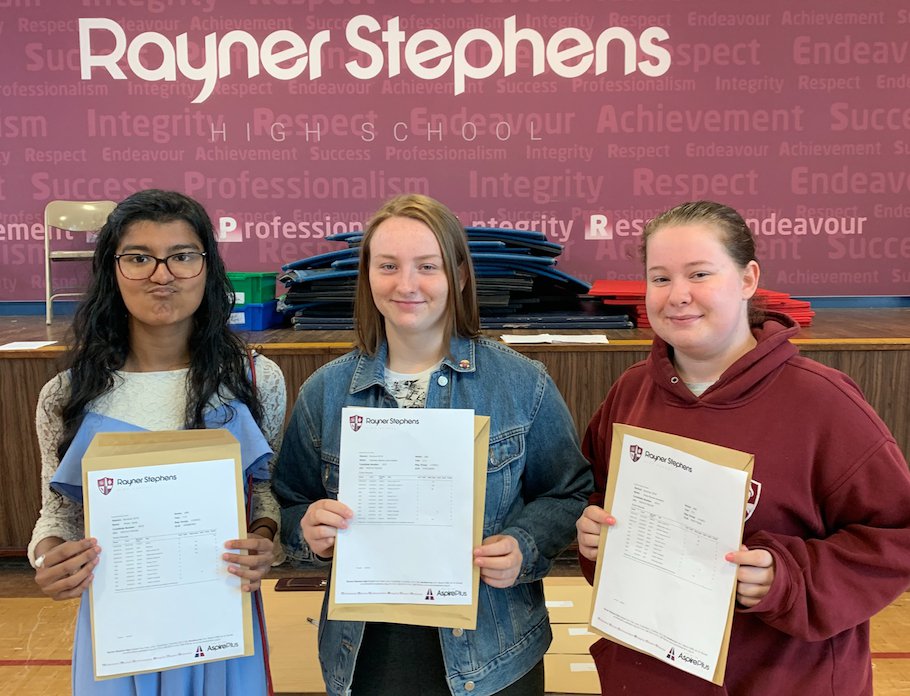 The hard work and dedication of everyone at Rayner Stephens High School paid off as staff and students celebrated an excellent set of GCSE results.
There were improvements in several subjects including English, music, history, geography, product design, citizenship and French.
A special mention must go to Wafia Sadik, whose achievement of nine grade 9s and two grade 8s places her among the brightest 1% of students in the country.
A modest Wafia praised the teachers from her five years at Rayner Stephens and says she'll miss them. Her next step is to study biology, chemistry and maths at Ashton Sixth Form, but she's got an ambitious eye beyond that.
"I'd like to then go to a red brick university," Wafia said. "Maybe the University of Manchester, because my brother and sister went there."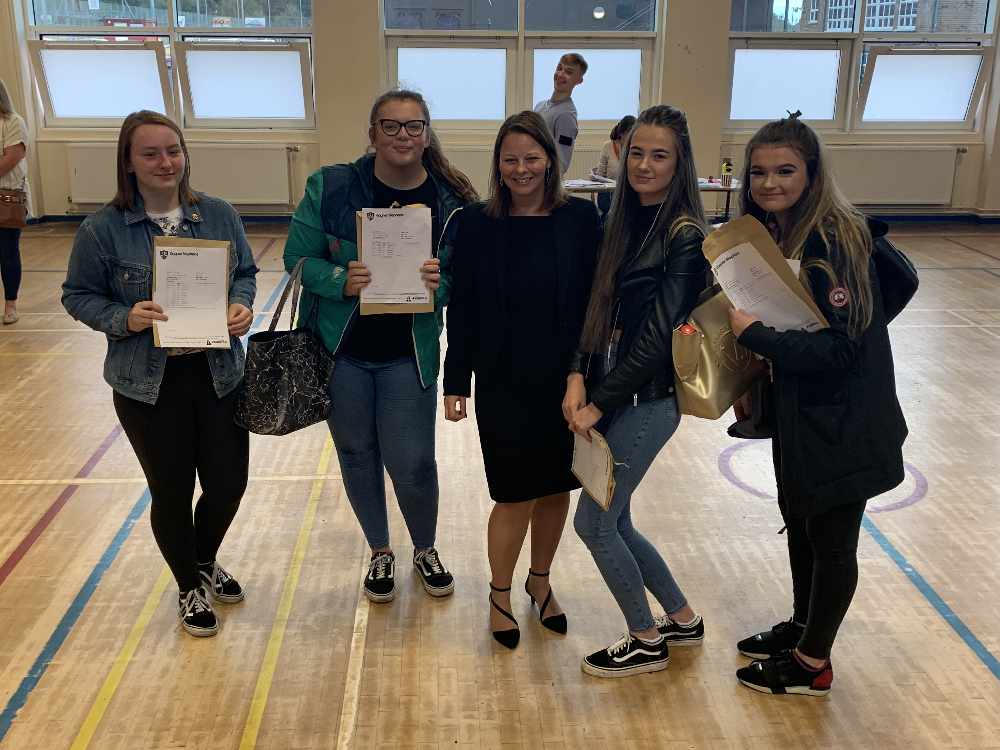 Alongside Wafia, Katie Lewis was one of the highest achieving girls at Rayner Stephens. The highlight of her results was a 9 in maths, alongside 8s and 7s in the sciences and 6s in English.
"I'm just glad it's over!" said a relieved Katie after a long wait for her results. "I'm really pleased with what I got because a lot of hard work went into them."
Katie is also off to Ashton Sixth Form in September, studying maths, physics and English literature.
Rio McDade and Sam Doyle were the highest achieving boys at Rayner Stephens. It was a particularly proud day for Rio and his mum, Stephanie, after he completed his exams at a difficult time.
"Rio did his GCSEs at a time when he'd just lost his granddad," Stephanie explained. "To still achieve top grades, we couldn't have asked for anything more. I'm really proud."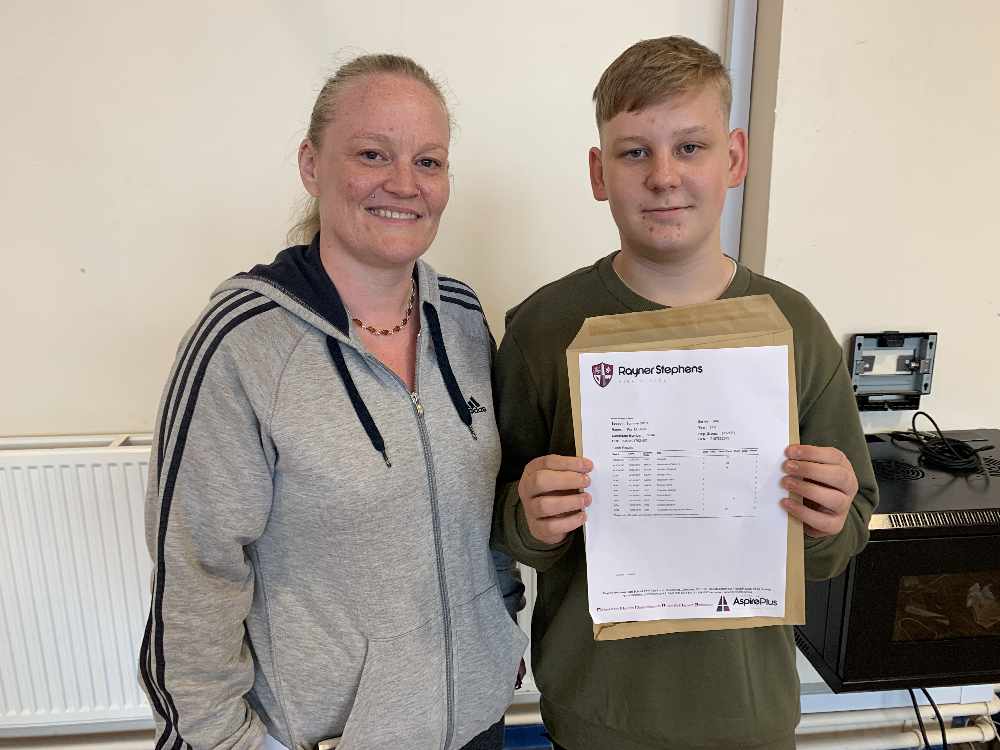 Rio, who achieved an 8, three 7s, six 6s and a 5, said: "I was surprised when I opened my results because I thought I was going to do worse than I have done, but I put in a lot of hard work."
A-Levels in physics, computer science and maths await Rio at Ashton Sixth Form.
Speaking about her school's results, Headteacher, Fay Beach, said: "Results day has rounded off a fantastic year for the school which has seen us recognised nationally as 'Centre of Excellence' for inclusion.
"The cultural shift in the school has been significant and led to the continued improvements and positive results for the learners."