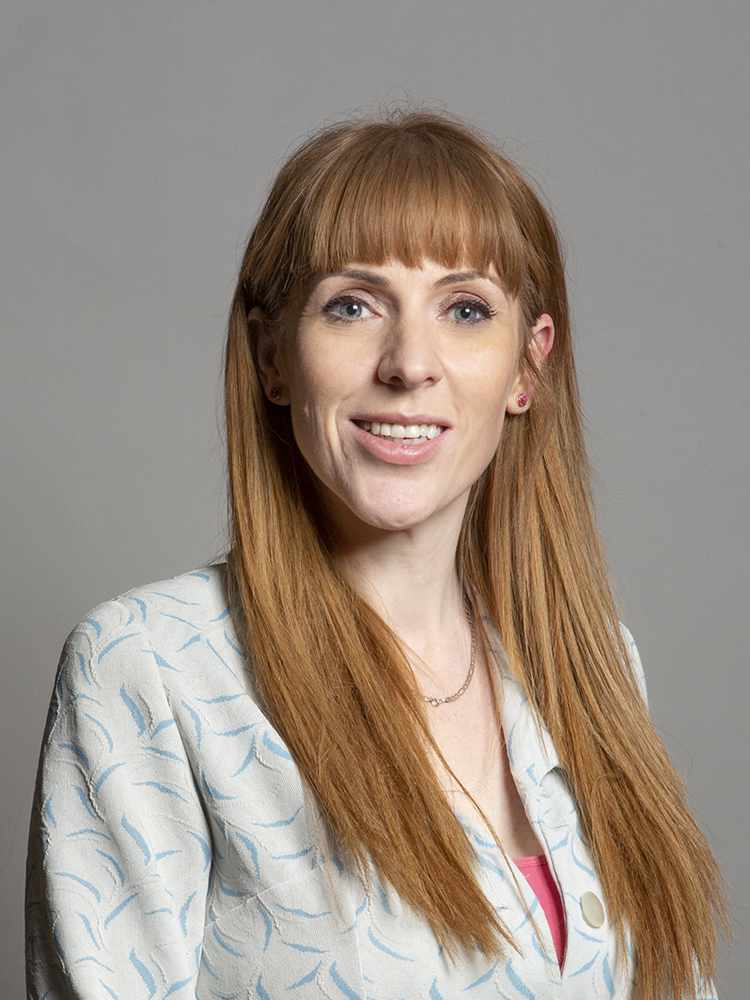 Ashton-under-Lyne MP Angela Rayner.
Angela Rayner has hit back at a suggestion made in a national newspaper that she tries to "distract" Boris Johnson in the House of Commons by crossing and uncrossing her legs.
The Mail on Sunday claimed that some unnamed Conservative MPs said the Ashton-under-Lyne MP tried to put the Prime Minister "off his stride".
The story has prompted widespread criticism, including from MPs across Parliament and Mr Johnson himself, and the comments made in it have been roundly condemned as sexist.
The newspaper reported that unnamed senior Tories had "mischievously" suggested Labour's deputy leader deploys what it called "a fully clothed parliamentary equivalent of Sharon Stone's infamous scene in the 1992 film Basic Instinct".
The article quoted a Conservative MP saying: "She knows she can't compete with Boris's Oxford Union debating training, but she has other skills which he lacks. She has admitted as much when enjoying drinks with us on the [Commons] terrace."
It also contrasted Ms Rayner's background, as a former care worker who left school at 16 with no qualifications, with that of the Old Etonian prime minister.
Ms Rayner has stood in for Labour leader Sir Keir Starmer on a number of occasions at Prime Minister's Questions.
In a statement on her social media accounts, Ms Rayner described the article as "gutter journalism" and said she "won't be letting their vile lies deter me".
She wrote: "Women in politics face sexism and misogyny every day - and I'm no different. This morning's is the latest dose of gutter journalism courtesy of the Mail on Sunday.
"I stand accused of a "ploy" to "distract" the helpless PM - by being a woman, having legs and wearing clothes. I am conspiring to "put him off his stride". The rest I won't repeat - but you get the picture.
"Boris Johnson's cheerleaders have resorted to spreading desperate, perverted smears in their doomed attempts to save his skin. They know exactly what they are doing. The lies they are telling.
"The potted biography is given - my comprehensive education, my experience as a care worker, my family, my class, my background. The implication is clear.
"But it is the PM who is dragging the Conservative Party into the sewer - and the anonymous Tory MPs doing his bidding are complicit. He and his cheerleaders clearly have a big problem with women in public life. They should be ashamed of themselves.
"I won't be letting their vile lies deter me. Their attempts to harass and intimidate me will fail. I've been open about how I've had to struggle to get where I am today. I'm proud of my background, I'm proud of who I am and where I'm from - but it's taken time.
"I hope this experience doesn't put off a single person like me, with a background like mine from aspiring to participate in public life. That would break my heart.
"We need more people in politics with backgrounds like mine – and fewer as a hobby to help their mates.
"Thank you to so many of you for your messages of solidarity and support. For calling this out for what it is. You are making a stand in the name of decency – against those who would further coarsen, cheapen and debase our politics to benefit their own interests. We all deserve so much better."
Mr Johnson has contacted Ms Rayner privately to make clear that he views the claims about her as misogynistic.
The prime minister also tweeted on Sunday: "As much as I disagree with Angela Rayner on almost every political issue I respect her as a parliamentarian and deplore the misogyny directed at her anonymously today."
Technology minister Chris Philip told Sky News on Monday that Tory whips will be "looking at whether they know" who made the comments and if the source was discovered they would likely to be "subject to discipline".
Read more from the Tameside Reporter
Click here for more of the latest news
Click here to read the latest edition of the paper online
Click here to find out where you can pick up a copy of the paper