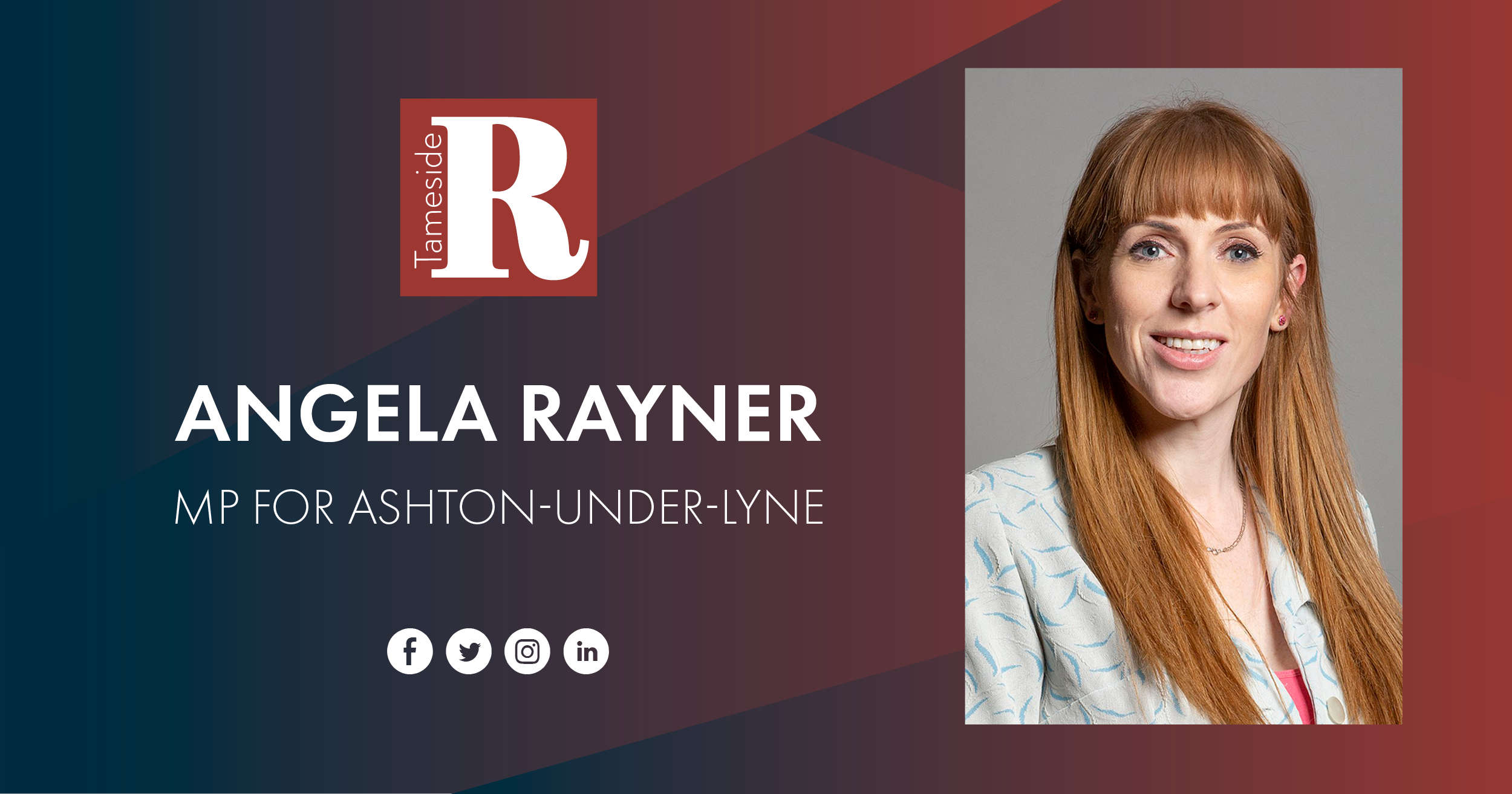 Supporting unpaid carers is the focus of Ashton-under-Lyne MP Angela Rayner's latest column for the Tameside Reporter.
Before I got into politics, I was a home help and I will never forget what a privilege it was to look after people in their hour of need.
I also remember caring for my mum from a very young age due to her suffering from bipolar disorder and there were times when I had to bathe her, feed her and put her into bed before I left the house to go to school.
My background means I have a deep understanding of what it is like to be an unpaid carer and I know there are millions of people across the country who are selflessly providing support for someone close to them be it a family member, friend or neighbour.
We have just marked Carers Week, an annual event designed to raise awareness of caring, highlight the challenges unpaid carers face and recognise the amazing contribution they make to so many families and communities.
Although the official event is over, the fight to improve life for our unpaid carers continues and we face a long, hard road ahead. I believe the Government must properly fund respite breaks so carers can put their own needs first, if only for a short time, and ensure they can continue to provide vital, life-saving care and support.
I'm concerned that until there is long-term investment in social care, unpaid carers will continue to be overwhelmed.
A decade of cuts to local government has seen £8 billion slashed from adult social care budgets and too many families have been left to cope without the support they need.
The Government first promised to publish its plans to reform social care over four years ago but despite repeated promises, new legislation, new funding, details, or timescales for reform have not been forthcoming. The recent Queen's Speech was also lacking detailed plans.
I support calls for a 10 year plan of investment and reform to social care.
After nine years of cuts to council budgets, £7.7 billion has been lost from adult social care, leaving services at breaking point. All of this is putting additional pressure on unpaid carers, as local authorities are having to make difficult decisions to withdraw services.
More widely, I believe we need to develop an updated National Strategy for Carers to ensure that unpaid carers get the help and support they need.
This would include raising Carers' Allowance for full-time unpaid carers in line with Job Seekers' Allowance. I urge the Government to avoid further delays and ensure that fixing our social care system and better supporting unpaid carers is a priority.
Read more from the Tameside Reporter
Click here for more of the latest news
Click here to read the latest edition of the paper online
Click here to find out where you can pick up a copy of the paper