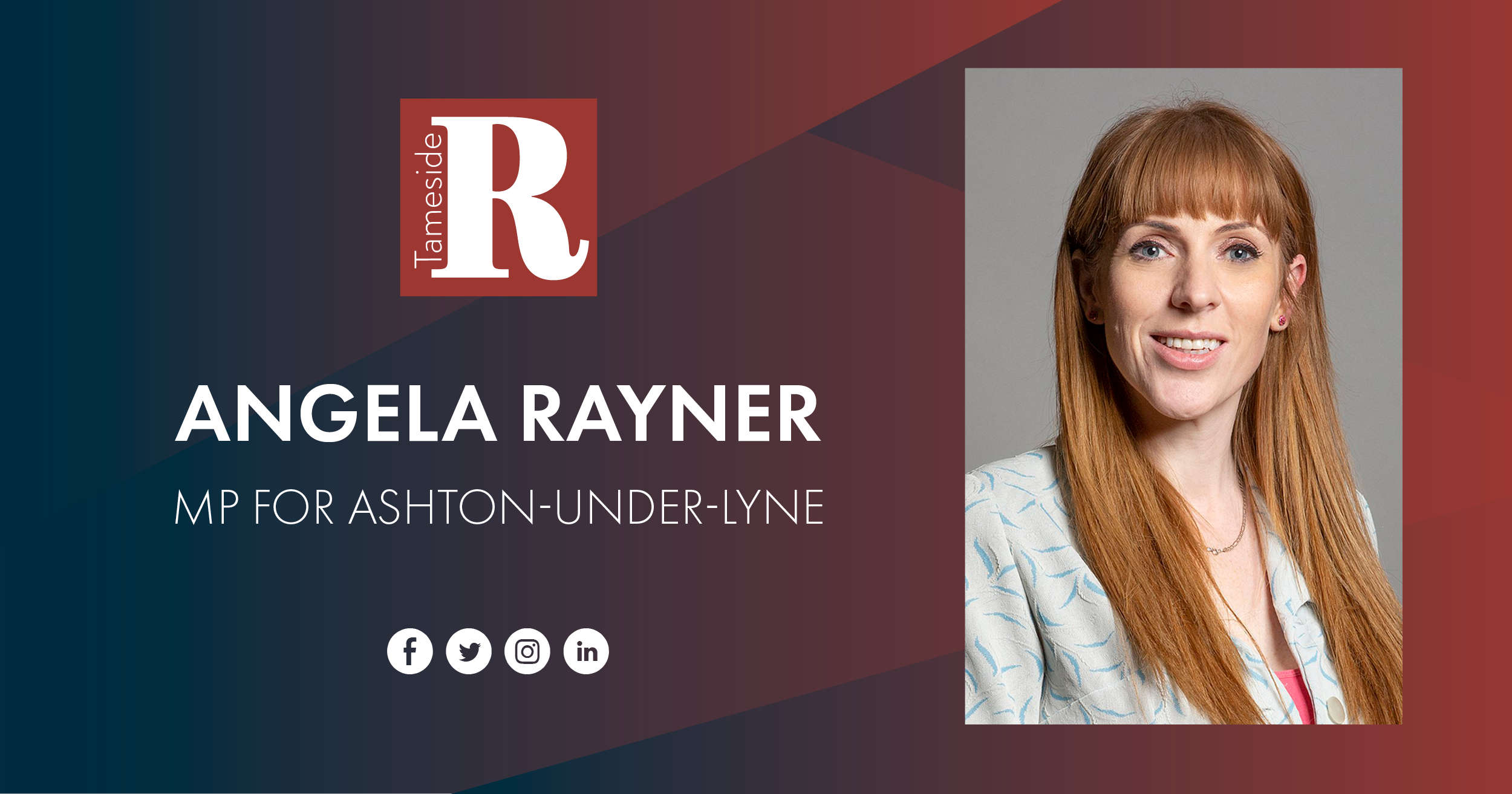 In her first column for the Tameside Reporter, Ashton-under-Lyne MP Angela Rayner talks about Living Streets and their campaign to boost the benefits of walking to all generations.
I'm Angela Rayner, MP for Ashton-under-Lyne, and I am delighted to be starting a regular column in the Tameside Reporter where I will be talking about issues here in the constituency, across the country and sometimes even further afield.
This week, I want to talk about Living Streets and their campaign to boost the benefits of walking to all generations.
May is National Walking Month which includes National Walk to School Week.
I wrote to residents living close to Holden Clough Community Primary to encourage them to take part in this brilliant initiative of which there are so many benefits.
Residents in this area have long been telling me about traffic congestion at school start and finish times and I have been working with local councillors, council officers, local police and school staff to find solutions.
There is currently a consultation underway to solve these problems and I would encourage all those eligible to take part to do so to help find a solution that works for everyone.
While I appreciate that not everyone is able to walk to school, the difference it would make if more of us ditched the car should not be underestimated.
During the pandemic, millions of people rediscovered the simple act of walking – the oldest, cheapest and greenest form of transport there is. At the peak of lockdown, our daily walks were our salvation and many people enjoyed the time out with their families.
We walked for exercise, to maintain our physical and mental health, rediscovered our high streets, walked to local shops and enjoyed taking in our parks, canals and rivers.
It would be great if these new habits were maintained and just 20 minutes a day can make a real difference to our mental and physical health. Fewer cars on the streets would also help to drive down carbon emissions and lead to cleaner air in our communities.
I visited Holden Clough on Friday to meet pupils who had taken part in Walk to School Week and they told me they really enjoyed it as they got to chat to their friends and felt good about doing their bit for the environment.
They really inspired me to put my best foot forwards and I will definitely try to leave the car at home more often as we head towards summer – who's with me?!
Read more from the Tameside Reporter
Click here for more of the latest news
Click here to read the latest edition of the paper online
Click here to find out where you can pick up a copy of the paper