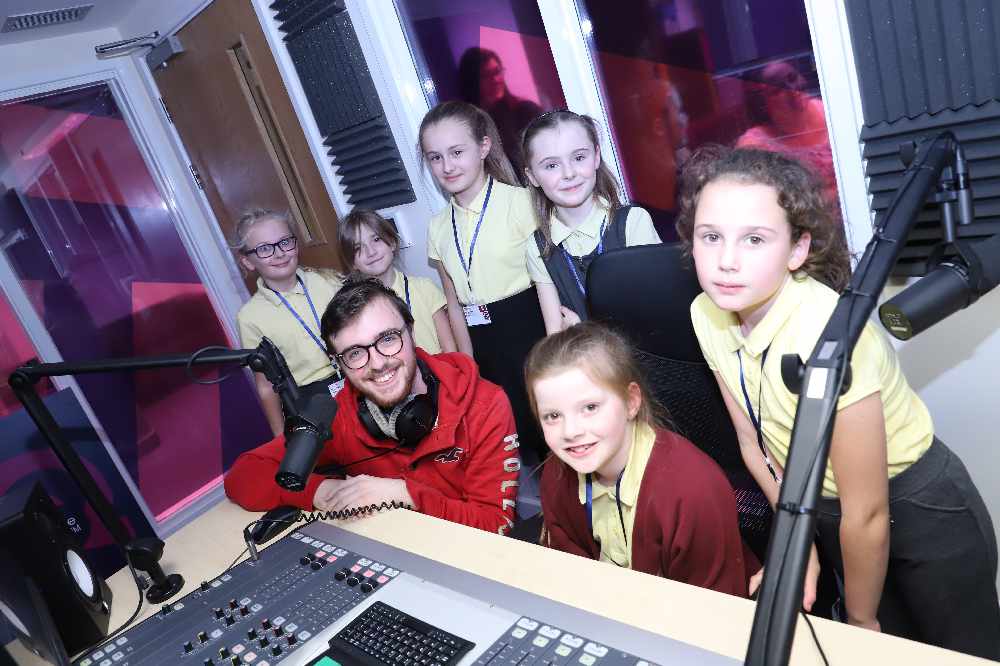 A team of budding young reporters got plenty of hands-on experience last week during a visit to the Tameside Reporter and Radio offices!
The newspaper club at Ravensfield Primary School in Dukinfield paid a visit to find out how papers are made, starting with a whistle-stop tour throughout all the departments: advertising, production, editorial and radio.
The youngsters were brimming with questions - rightfully grilling our team to discover what they get up to in order to create a weekly paper - and were shown how the paper was made 50 years ago by Glossop Chronicle editor David Jones.
The children were then treated to a masterclass in production with Jackie McConnell, who showed them how each page and advert is painstakingly designed - making a stark contrast to the black and white layouts of yesteryear.
They went on to learn all about writing bulletins for the radio and for camera, and how it differs from traditional newspaper reports.
The pupils took to the task like ducks to water, writing about their own school elections in the style of a BBC teatime bulletin before heading to our studio to film them in front of a greenscreen.
They perfected the presenter 'paper shuffle' too!
The day finished with a trip to the radio studios where the club met our very own breakfast presenter James O'Malley, who showed them the ropes when it comes to entertaining and informing the public on the airwaves.
The club also got a shout-out on Sarah Hall's show.
The Tameside Reporter and Radio team loved having the club, and have no doubt that we will be seeing their bylines in the near future!
Photos by Nigel Wood