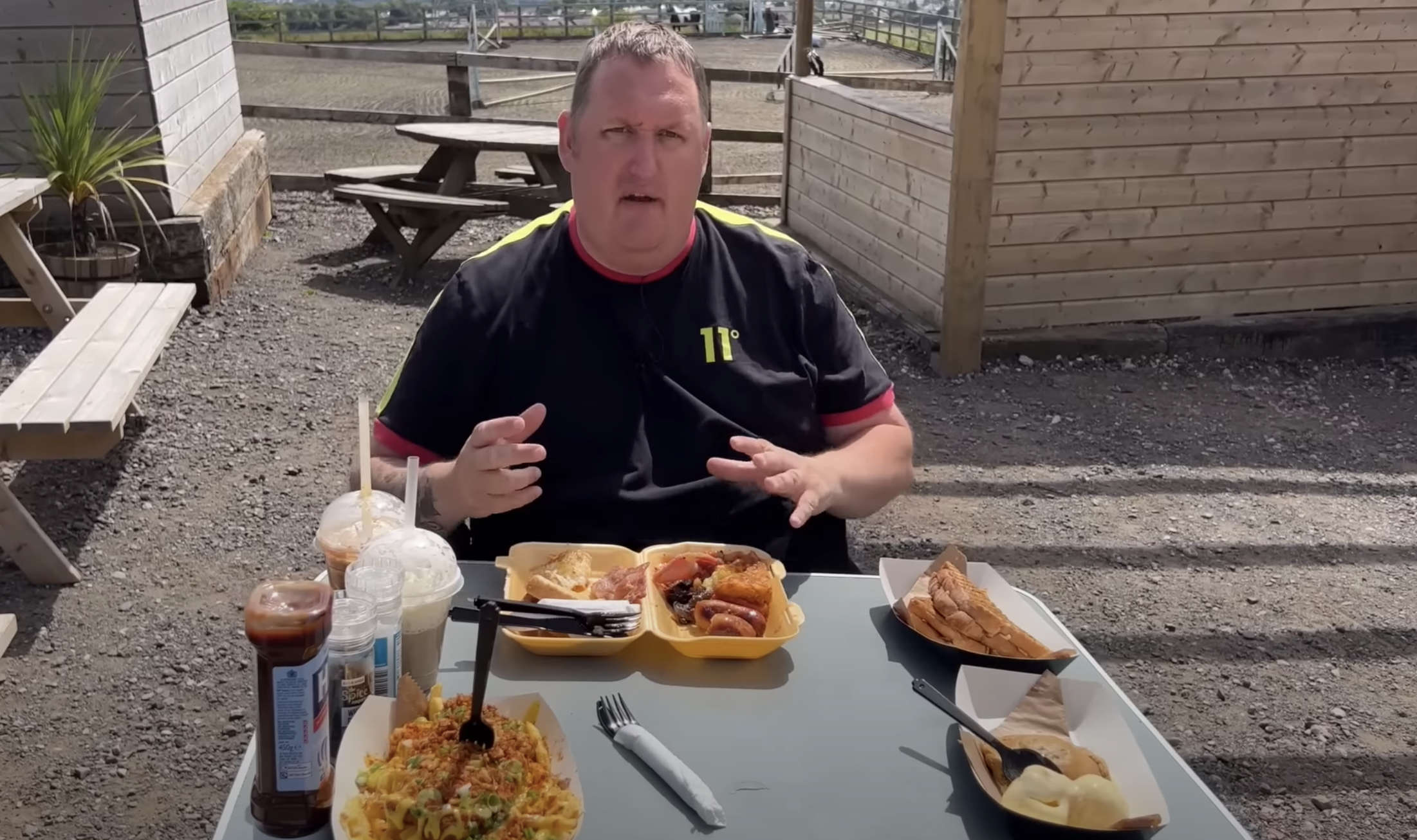 If you love a takeaway and subscribe to Youtube, then you've probably heard of Danny Malin.
The loveable food vlogger, who has shot to fame over a two-year period with his 'Rate My Takeaway' channel, recently visited Bee's Coffee Pot in Mottram.
Nestled in idyllic surroundings that overlook Tameside and beyond, the reputable cafe, which is based on a farm and made in a caravan, has become a huge hit with food lovers in Tameside and far beyond.
It was only fitting then that Leeds-based Danny, who has amassed 551,000 subscribers with his blend of humour and whit, made the trip from Yorkshire to sample a taste for himself.
You can watch the video below: