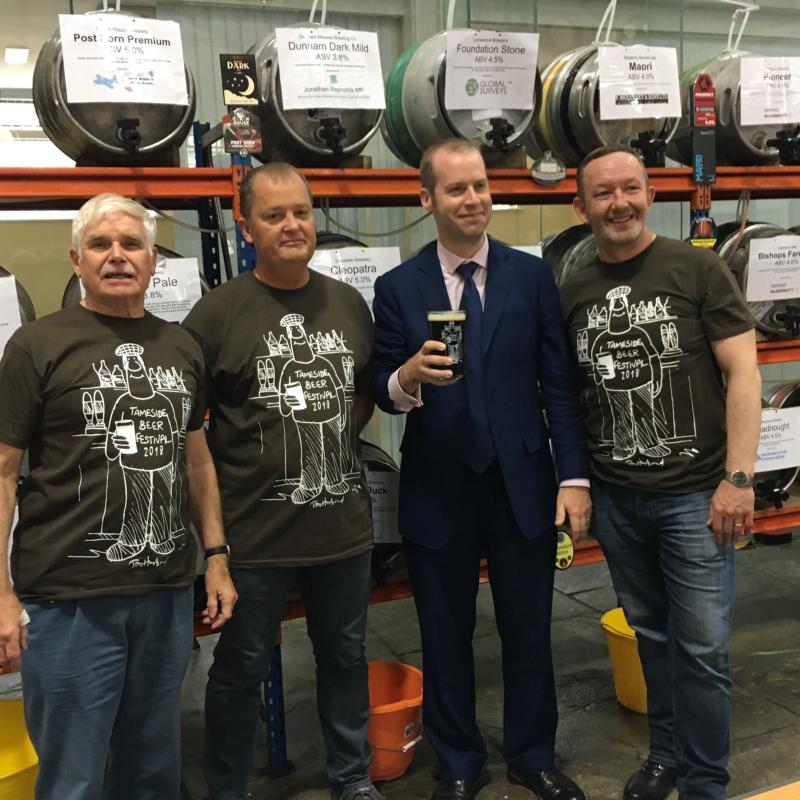 It's not long before you'll be able to fill your glasses again at the return of the Tameside Beer Festival.
Always a popular occasion, it's the ninth successive year the event is being held and organisers Tameside Rotary expect it to be bigger than ever.
It's taking place at Stalybridge Civic Hall on Friday 13 and Saturday 14 September, with doors open between 12pm and 11pm on both days.
There will be at least 36 different real ales, all available at £3 a pint, a choice of ciders and expertly selected wines from Carham Wine.
Food will also be available, featuring pies from Carr's the Bakers, curries from Delights of India and eclectic cakes by Kirsty Marie.
There will be plenty of live music and entertainment to keep you going. On Friday, Eric Barrow will be performing at 5pm, followed by folk group Spindrift at 6pm and The Cornelius Crane at 9pm.
On Saturday, Phoenix Brass Hoppers (Oompah Band) will be on stage at 3pm, followed by Tameside Community Voices at 5pm, the Miseley Brothers at 7:30pm and Steeley Don at 9pm.
Admission by programme or at the door will be £3, with all profits this year going to Willow Wood Hospice and Tameside Young Carers.
Last year's event raised more than £8,000, which was split between Dementia UK, British Lung Foundation and other Rotary charities.