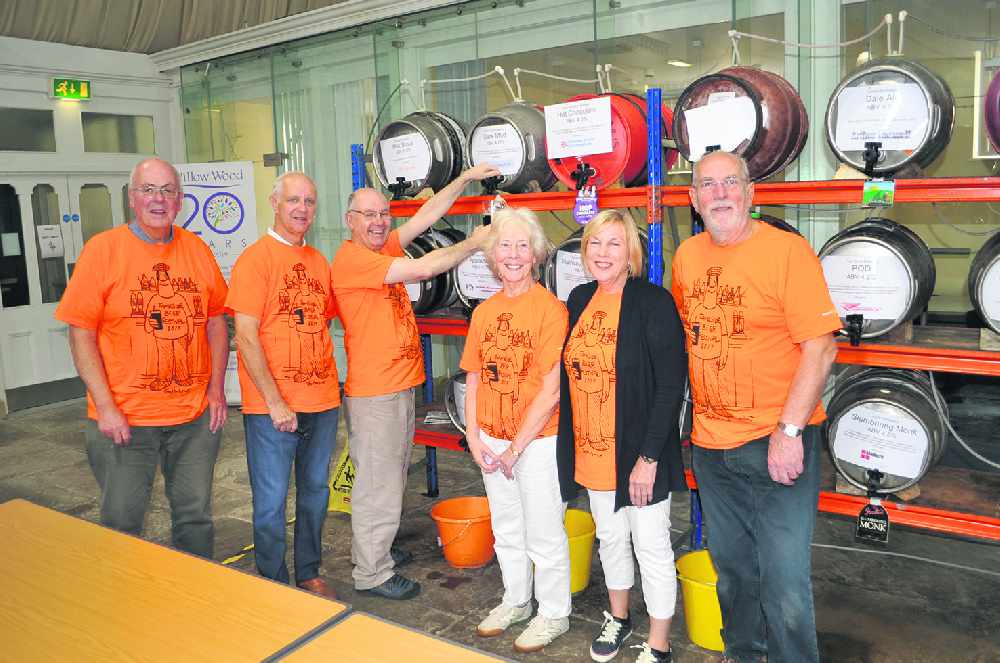 Tameside Rotary's tenth annual beer festival, traditionally held at Stalybridge Civic Hall, will be a virtual event this year due to the coronavirus pandemic.
The two-day festival was earmarked for two days last weekend and would once again be serving up a delicious mix of beer, wine, soft drinks, curries, pies, crisps and entertainment.
However, none of that can happen this year so the Rotary team has organised a 'virtual' Beer Festival instead.
Various tasty packs are now available to buy online in 'Gold' 'Silver' and 'Bronze' options, all consisting of various goodies, including beer of course!
Other items include glasses, tote bags, and vouchers. The packs will be delivered by the host Donkeystone Brewery from September 28 and within the pack you will receive a code.
With the code, you can go online and follow the live tour of the brewery streamed on Friday, October 2. If you can't attend the live event, you can simply watch the video and comments regarding the tasting etc.
For each pack sold, Donkeystone will give a donation to Tameside Rotary Charity Fund.
You can order online by visiting the Tameside Rotary Facebook page and following the links iOS: http://tinyurl.com/ydzc297x or Android: http://tinyurl.com/y8g8zgxr
You can also find more details about the online event at www.TamesideRotaryClub.com or visit the Tameside Rotary Club Facebook page.
Main image:
FLASHBACK: Preparing for last year's Tameside Rotary beer Festival at Stalybridge Civic Hall.