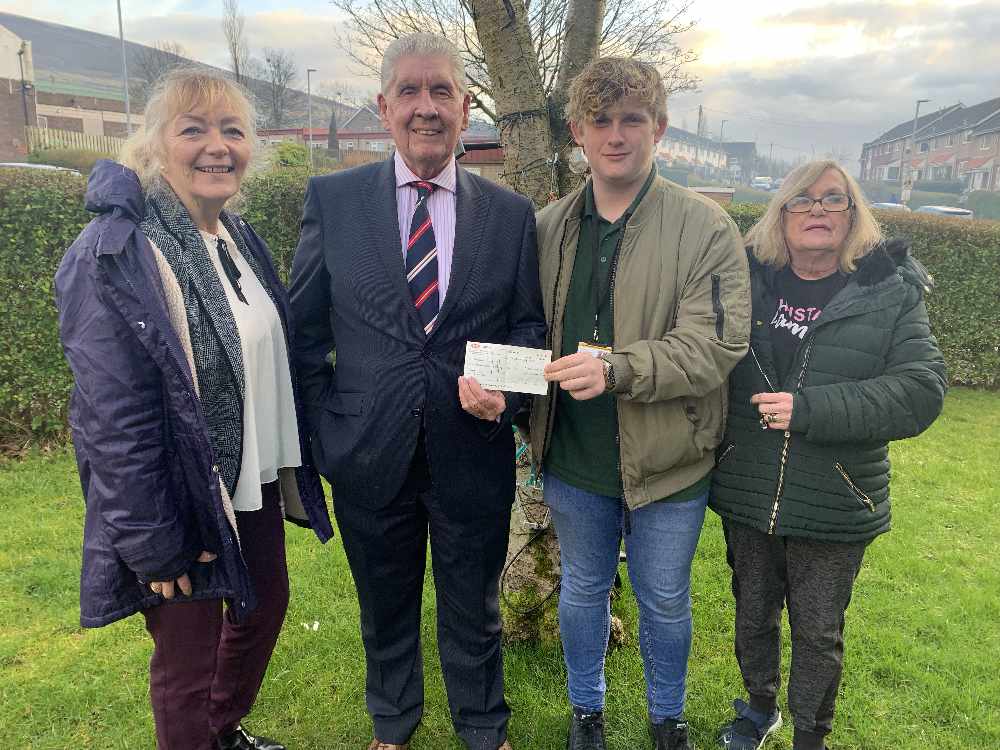 A Stalybridge teenager's quest to Africa has received a boost from a local company.
Declan Gibbons is raising £1,000 to fund a dream three-week trip to South Africa's Markele National Park in October.
After being the victim of bullying in high school, the 18-year-old is most comfortable around animals and is currently studying animal management at Tameside College, with aims of becoming a zookeeper.
While Declan is saving money from his part-time job and utilising other fundraising methods such as car wash days and football cards, he's also looking for sponsorship from local businesses to help raise the money.
After hearing Declan's story via Stalybridge North councillor Jan Jackson, Roy Taylor of W Maher and Sons has pledged £150 to Declan's cause. The company runs the quarry at Buckton Vale and helps out the local community.
Roy said: "We are a quarry company so we're not everybody's best friend, but we do try to do whatever we can with the community. This is fantastic.
"We'll be following Declan on his trip and I've said that if he's short of money when it gets nearer the time then we'll get in touch with some companies we know to see if they will help. It'll be a fantastic experience for him."
"Fundraising is going really well," Declan added.
"Sponsorship from big companies like this helps a lot and I'm getting amazing responses off everybody. There is quite a bit to do but it's progressing well."
Declan has received a further boost from Stalybridge and Dukinfield Rotary Club after giving a presentation to members. They've agreed to donate the final £300 Declan needs once he's raised the rest of the money.
Any other local businesses who would like to help Declan get to South Africa can contact him on 07707012363.
Main image:
HELPING HAND: Roy Taylor presents the cheque to Declan watched by Cllr Jan Jackson.