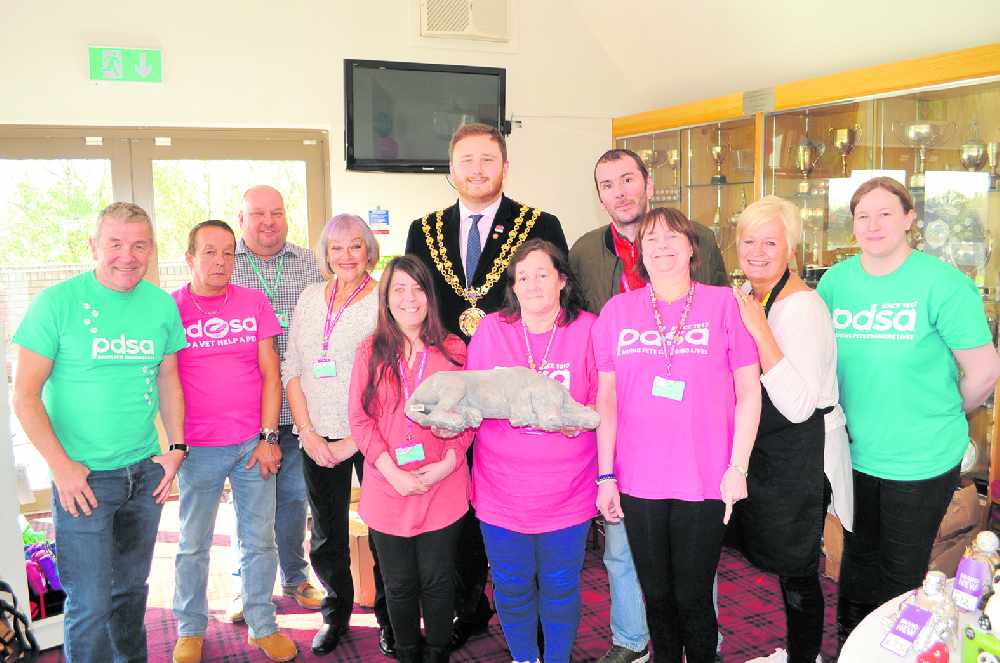 Local families and animal lovers turned out to support an action-packed fun day, hosted by the UK's leading veterinary charity PDSA. 
The event, which took place at Fairfield Golf Course last Sunday, offered plenty for the whole family to enjoy.
Highlights included a tombola, raffle and plenty of entertaining activities for children. Free pet-health checks were provided by the charity's PetWise Vehicle.
Attendees were also encouraged to bring a bag of pre-loved items to help PDSA's Ashton shop raise funds for the charity's work.
The Civic Mayor of Tameside, Councillor Leigh Drennan, also made an appearance at the event.
Shop Manager Elaine Gillespie said: "Thank you to everyone who came. This has been a real team and community effort and it just shows what high regard the public hold PDSA in.
"We do not have a final total yet, but the money raised will do a tremendous amount to help local sick and injured pets."
The event was another green light for the UK's leading veterinary charity, after opening their new Pet Wellbeing Centre in Gorton earlier this month.
The charity's vet staff were joined by hero PDSA Police Dog Mojo and his owner Phil Healy, who cut the ribbon to officially open the Manchester PDSA Pet Wellbeing Centre at The Montague-Panton Hospital.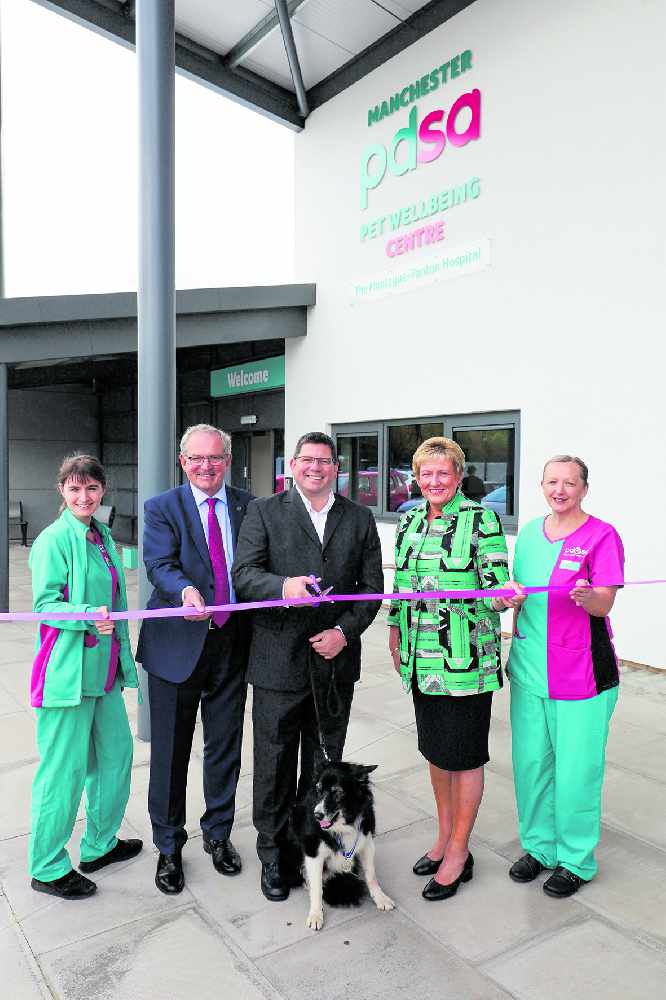 Jan McLoughlin, PDSA's General Director, said: "We've been treating pets since 1925, so this is a true milestone for us.
"Our services are a vital lifeline for owners struggling to provide care for their pets. It is incredible to see the new Manchester Pet Wellbeing Centre open and welcoming patients."
The new hospital comprises an improved waiting area, with separate areas for cats and dogs. This is specifically designed by the charity to help make visiting the vet a stress-free experience.
Main image:
FAMILY FUN DAY: The Mayor of Tameside supports the PDSA charity fundraiser.