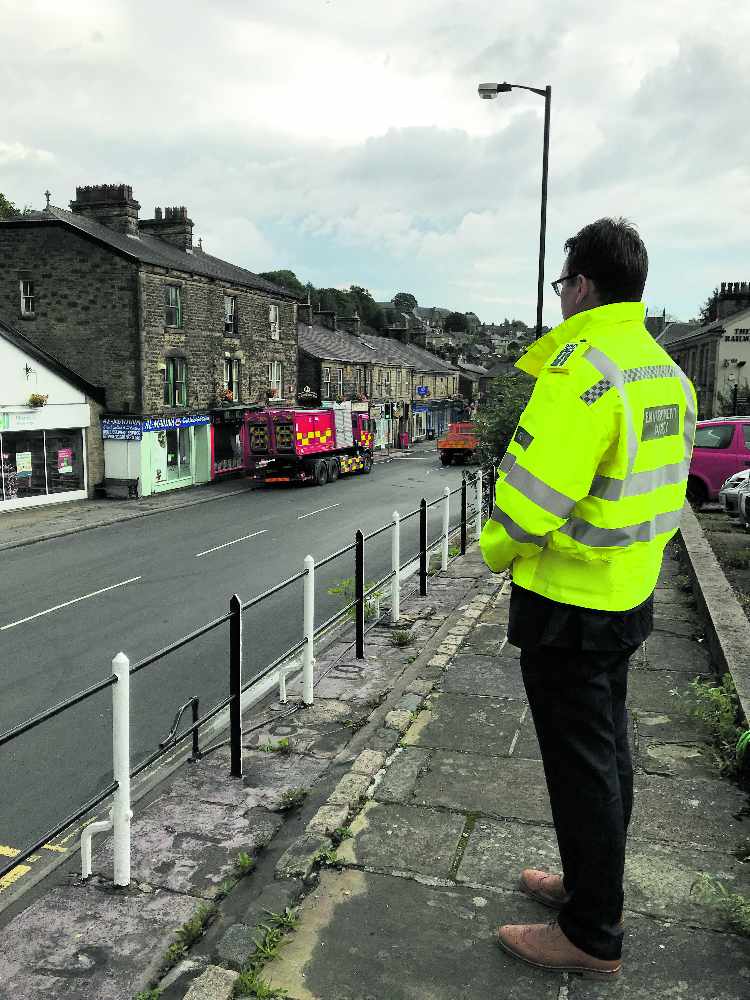 Lee Rawlinson, the Environment Agency's area director for Greater Manchester, Merseyside and Cheshire pens his last column for the Reporter and Chronicle as he moves on to pastures new.
When the idea of penning this column first came about, I had my reservations. After all, I was a former marine biologist, an area director for the Environment Agency for Greater Manchester, Merseyside and Cheshire, and wordsmith, was never a role I saw myself taking on.
In the end, curiosity and the chance to really demonstrate the success and challenges of the local Environment Agency teams won out and here we are almost two years later.
Connecting with you all month after month was never a job. More of an absolute joy, if truth be told.
But all good things come to an end and I find myself faced with a new opportunity within the Environment Agency moving in the role of Director of Regulated Industry, looking after the country's nuclear sites, major industry, waste and much more.
When the time comes to change direction and move on, it's important to end with some good things and if you will entertain me, that's what I would like to do now.
When writing this, my final newspaper column, the memories come flooding in.
Looking back, I have been part of some incredible achievements from bold ambition in the Manchester Green Summit, to local businesses changing their ways to become more environmentally sustainable.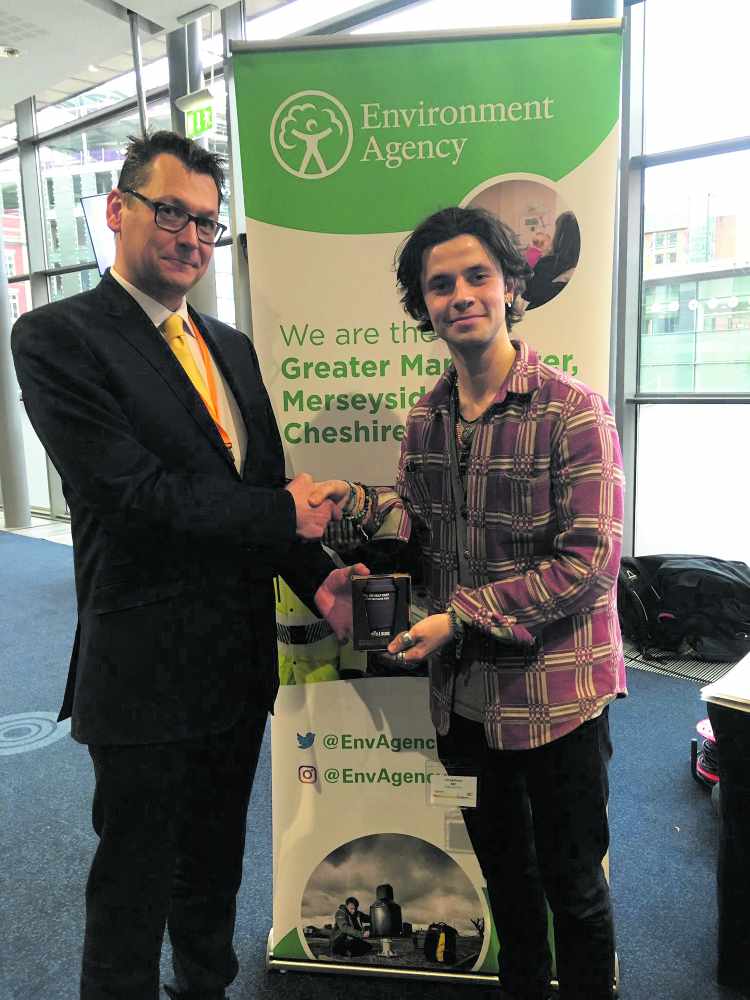 I have witnessed countless improvements to our local environment, which nods to our proud industrial heritage, while making our communities greener and cleaner.
I have seen pioneering approaches to flood risk management schemes which use nature itself alongside our traditional 'hard' defences as the basis for change.
In fact, when it comes to those success stories that protect and enhance our environment, there are just too many to list.
But it's been a privilege to have seen them in the flesh.
Of course, there have been many challenges along the road too.
We have seen the weather at its very worst and the devastation it can bring through floods or drought.
We have been at the forefront of major incidents that posed a significant threat to life, such as the potential dam collapse at Toddbrook Reservoir, where the eyes of the world watched and judged our actions.
But we have persevered. Throughout all of the incidents we have stared down, we have prepared for the worst and worked for the best, and we have implemented many lessons to ensure we are as fleet of foot for the next one, whatever it may be.
Incidents are often a catalyst for change and life pre and post-lockdown during the coronavirus pandemic has gifted a glimpse of how we could adapt our lives and think differently about how we operate.
This applies not just to us, but the communities we serve, too. It seems, certainly to me, that people are ready to change the way they live and work for the better.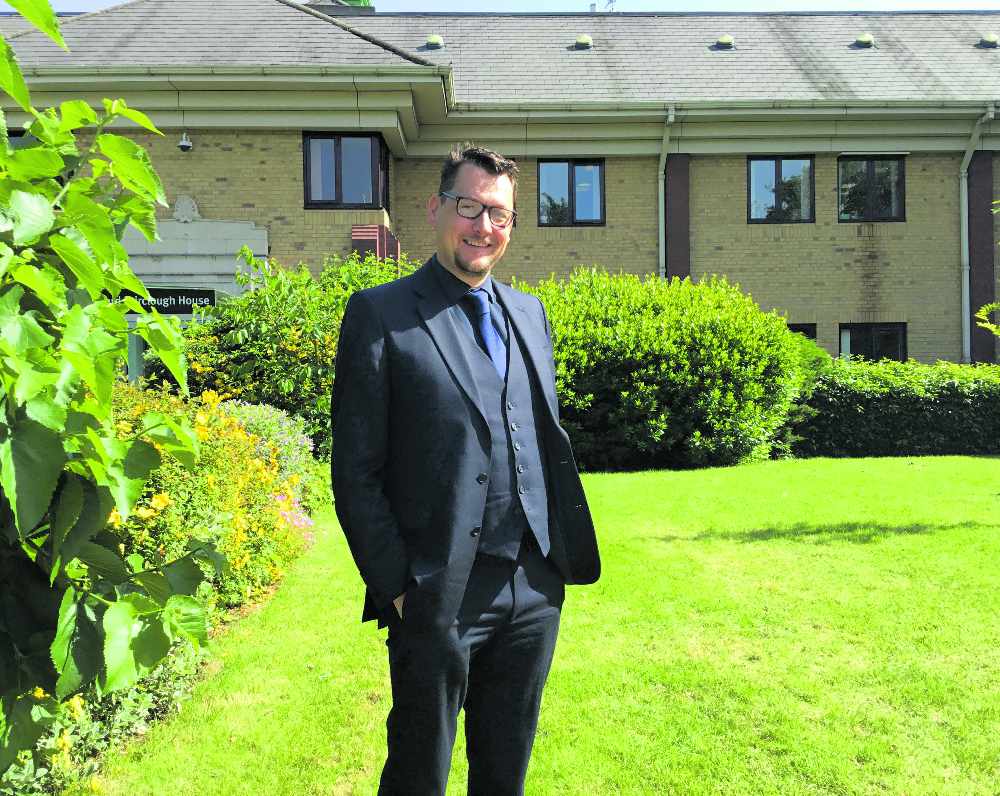 Lee Rawlinson
As part of this, the Environment Agency has recently published its new five year plan, EA2025, which calls for a new approach to promote health, equity and environmental enhancement to reshape a better future.
EA2025 sets out three long-term goals: a nation resilient to climate change; healthy air, land and water; and green growth and a sustainable future.
Some of its targets for 2020/21 include improving more than 4,000 kilometres of river, creating nearly 1,200 hectares of habitat and being on track to be carbon-neutral by 2030. By 2025 the Environment Agency aims to have created more climate resilient places and infrastructure, by ensuring the nation is prepared for flooding, coastal change and drought.
There is no doubt that it is ambitious, but I have no doubt in my mind that these targets can and will be reached.
On the subject of inspiring activities, last month, we also launched our new Flood and Coastal Risk Management strategy to better protect and prepare millions of homes and businesses from the risk of flooding, as part of the EA's green recovery plan into the next decade.
The strategy, which takes into account climate change, sets out how we can become more resilient to flooding and coastal erosion by continuing to build and maintain our flood defences while also increasing investment in nature-based solutions.
It ensures ideas like reconnecting rivers with their natural floodplain or creating new areas where water can be stored and used in times of drought will become mainstream flood protection policies in the years to come, which is a win-win scenario for both us and our precious natural resources.
I have often ended with a positive thought over the course of this monthly correspondence but truthfully, it has been easy to find inspiring, heart-warming and empowering stories about our environment. In my own (admittedly biased) mind, it's the best subject of a newspaper column.
As to that topic, it's time to round up my musings for the last time. Although, I'm not promising to disappear completely and neither is this regular update.
I'm leaving it in the capable hands of my replacement area director Karen Glasgow who will pick up with you, in her own and impressive style, next month.
To my readers, I am indebted to all of you who, agreeing or disagreeing, connected with these brief trickles of ink.
As AA Milne once said: "How lucky I am to have something that makes saying goodbye so hard."
Main image:
MAJOR INCIDENT: Lee overseeing work in Whaley Bridge.